NBA Player JJ Redick Had 'Abortion Contract' With Now Ex-Girlfriend Vanessa Lopez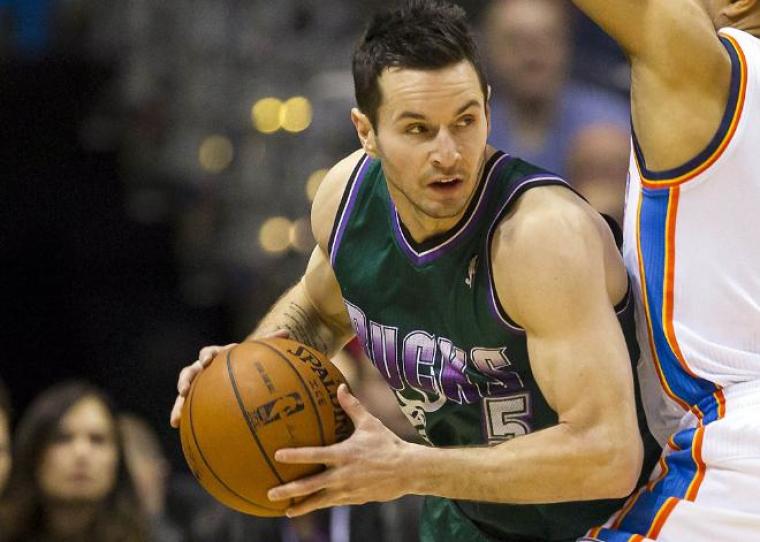 Newly acquired Los Angeles Clippers shooting guard J.J. Redick reportedly entered into an "abortion contract" with his now ex-girlfriend, Vanessa Lopez, in which he offered to maintain a dating relationship with her for a year or pay her $25,000 in exchange for the abortion of a pregnancy she claimed was his.
The 2007 agreement, which was published in a report on mediatakeout.com, highlighted that the former couple had ended a previous relationship they shared when Lopez, an alleged mistress of retired NBA star Shaquille O'Neal, claimed she was pregnant and Redick was the father.
Redick, while denying that the child Lopez was carrying belonged to him, agreed to attempt to restart a "social and/or dating relationship" with Lopez for one year once the pregnancy had been confirmed by his doctors and terminated.
"REDICK has agreed that once LOPEZ has terminated said pregnancy and has provided medical proof of said termination satisfactory to REDICK, including, but not limited to, direct access to LOPEZ's medical files and records of the clinic, practice or hospital conducting the termination and has submitted to a post-pregnancy examination by a doctor of REDICK's choice to confirm both the prior pregnancy and its termination, REDICK and LOPEZ shall attempt to establish and maintain a social and/or dating relationship between themselves for a period of one year…" noted the agreement in part signed by both Redick and Lopez.
The detailed contract also pointed out that since the life of relationships could not be guaranteed Redick would pay Lopez a lump sum of $25,000 if he decides that it was impossible to restart a relationship with Lopez. If Lopez made that decision, however, she would be paid nothing.
"In the event REDICK decides in his sole discretion that he is unable or unwilling to establish and/or maintain the Relationship and provides written notice of this decision to LOPEZ, he shall pay LOPEZ the sum of Twenty-Five Thousand and No/100 dollars ($25,000.00) ('Settlement Payment') within 30 days of the delivery of the written notice," the agreement noted.
Redick, 29, moved to the Los Angeles Clippers earlier this month in a sign-and-trade deal with the Milwaukee Bucks and the Phoenix Suns.
The unrestricted free agent agreed to a four-year $27 million contract. He end the last NBA season with the Bucks after he was acquired in a trade deadline deal in February with the Orlando Magic. He acted as the third guard in the Bucks backcourt behind Monta Ellis and Brandon Jennings.
Redick averaged 12.3 points and struggled to 31.8 percent three-point shooting, well under his career average, in his 28 games with the Milwaukee Bucks.