Nearly 40 Percent of Americans Do Not Thank God on Thanksgiving: Survey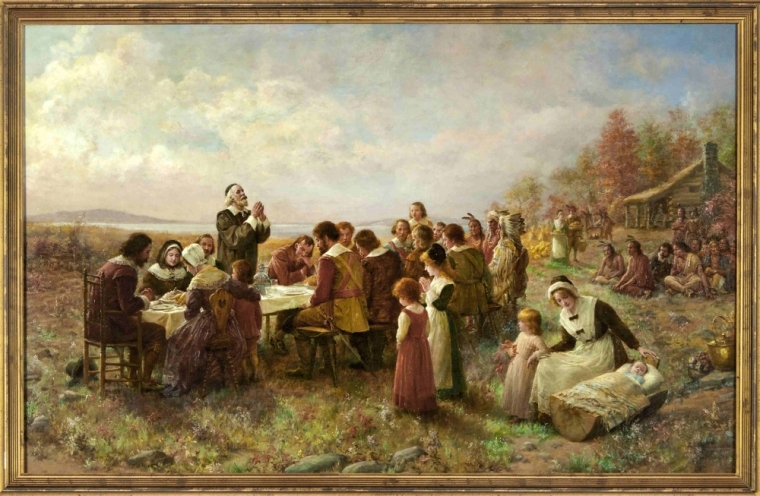 Nearly four in 10 Americans do not offer thanks to God on Thanksgiving, according to LifeWay Research.
In research released last week, LifeWay surveyed 1,000 Americans to ask what they were thankful for and to whom they gave thanks at Thanksgiving.
LifeWay found that 63 percent of respondents said they gave thanks to God on the November holiday, which placed God at No. 1 on a list that included giving thanks to "family" (57 percent), "friends" (31 percent), "myself" (8 percent) and not giving thanks at all (7 percent).
Scott McConnell, executive director of LifeWay Research, told The Christian Post that the 63 percent total, while No. 1 on the list, was still "a little lower than one might expect considering American religious preferences."
"On one hand, only 80 percent of those with a Christian religious preference of some kind typically thank God at Thanksgiving," McConnell said.
"On the other hand, 25 percent of those with no religious preference give thanks to God. It is easy to jump to the conclusion that those with no religious preference are antireligious. That is not the case for most of the Nones."
McConnell also told CP that when comparing the different age demographics there were "a few differences by age in who people thank."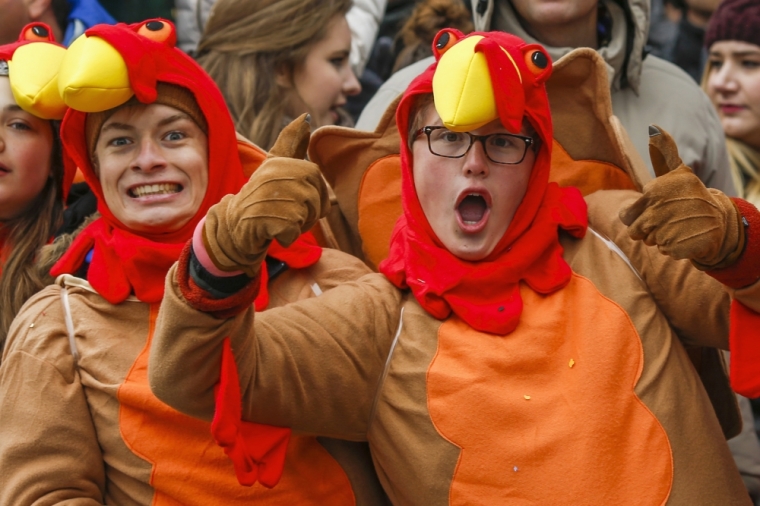 For example, 72 percent of those aged 55–64 said they gave thanks to God, whereas only 50 percent of those aged 18–24 gave thanks to God, or a 22 percent difference.
In contrast, 14 percent of those aged 18–24 said they do not give thanks, versus 5 percent of those aged 65 and older and 3 percent of those aged 55–64.
Celebrated on the fourth Thursday of November, Thanksgiving became a national holiday during the American Civil War in 1863 when President Abraham Lincoln issued a proclamation calling on the country to give thanks to God.
"I do therefore invite my fellow citizens in every part of the United States, and also those who are at sea and those who are sojourning in foreign lands, to set apart and observe the last Thursday of November next, as a day of Thanksgiving and Praise to our beneficent Father who dwelleth in the Heavens," President Lincoln declared.
"And I recommend to them that while offering up the ascriptions justly due to Him for such singular deliverances and blessings, they do also, with humble penitence for our national perverseness and disobedience, commend to His tender care all those who have become widows, orphans, mourners or sufferers in the lamentable civil strife in which we are unavoidably engaged, and fervently implore the interposition of the Almighty Hand to heal the wounds of the nation and to restore it as soon as may be consistent with the Divine purposes to the full enjoyment of peace, harmony, tranquillity and Union."
Another finding of the LifeWay survey noted that when given 10 specific things that they were thankful for, 88 percent of respondents said they were thankful for "family," making it the top answer.
Family also topped the 10 specific things on what respondents were "most thankful" for at 61 percent. From there, in descending order, the things respondents were most thankful for were "health" (13 percent), "personal freedom" (9 percent), "memories" and "safety and security" both at 3 percent, "achievements," "opportunities," and "friends" at 2 percent, and finally "fun experiments" and "wealth" both at 1 percent.
"Clearly the list of what people are thankful for is not exhaustive. Since we addressed faith in the question that asked to whom they give thanks we left room for other things here," McConnell said.
"People are actually quite thankful. We provided 10 possible things people might give thanks for at Thanksgiving. Nine of the 10 have a majority of Americans saying they are thankful for it."