Nebraska church cancels services after priest tests positive for COVID-19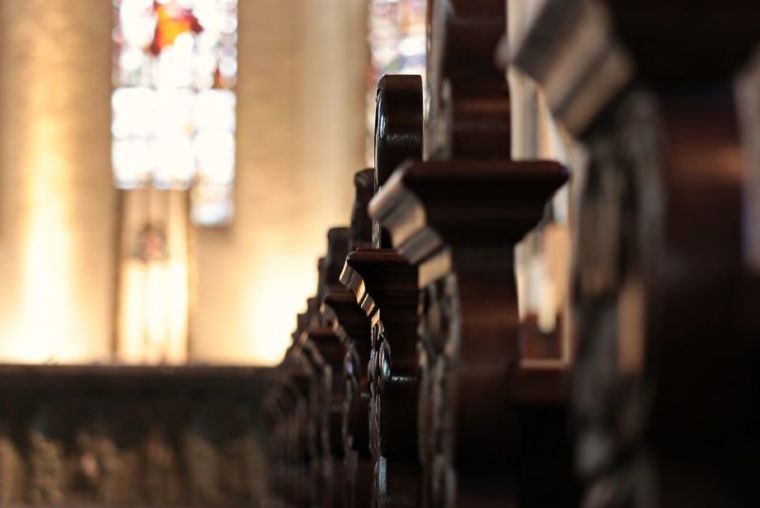 A church in Nebraska is closing down its office and suspending worship services for the next two weeks after one of its priests was found to have the coronavirus.
St. Margaret Mary Catholic Church of Omaha announced this week that it was temporarily closing down after its associate pastor, Father Toby Letak, tested positive for COVID-19.
Father Ralph O'Donnell of St. Margaret Mary sent a letter out to the congregation, explaining that while positive for the virus, Letak was "not symptomatic at this time and has not had a fever."
"He arranged for testing this week only after experiencing a brief bout of nausea. Father Toby plans to quarantine at the rectory and appreciates your prayers," wrote O'Donnell.
"I am not experiencing any symptoms, nor is anyone in our office. However, out of an abundance of caution, those who have worked closely with Fr. Toby will self-quarantine for the next two weeks and be tested as well."
While in-person worship services will be canceled, the church property itself will remain open to the public on a daily basis, from 12:00 p.m. to 3:00 p.m.
O'Donnell encouraged anyone who was less than six feet from Letak for at least 10 minutes to self-quarantine for two weeks, even if they wore a face mask while around the priest.
"We will keep you posted on Fr. Toby's progress and let you know as soon as we can celebrate public Mass again," O'Donnell added.
Last month, Nebraska Governor Pete Ricketts allowed for in-person worship services to occur as part of reopening the state, provided they adhered to certain social distancing guidelines.
These measures included having worship attendees sit apart from each other and not passing around objects like offering plates and prayer books.
Deacon Tim McNeil, spokesperson for the Catholic Archdiocese of Omaha, told the Omaha World-Herald that to his knowledge, Letak was the first priest in their region to test positive.
McNeil also explained that churches in the archdiocese had enacted measures like single-file communion lines and no communal chalices for the wine of Eucharist.
"People are being careful," said McNeil to the World-Herald, while acknowledging that the infected priest "was really good at wearing a mask."
In recent times, as states have eased restrictions on mass gatherings, many churches have restarted in-person worship services, albeit while adhering to social distancing measures.
Last month, a church in Georgia canceled its in-person services shortly after reopening when several member families became infected with COVID-19.
Catoosa Baptist Tabernacle of Ringgold had restarted services on April 26, only to decide to suspend in-person worship on May 11 after multiple members tested positive for the virus.
"Our hearts are heavy as some of our families are dealing with the effects of the COVID-19 virus, and we ask for your prayers for each of them as they follow the prescribed protocol and recuperate at home," stated the church at the time.
"Though we feel very confident of the safe environment we are able to offer in our facilities, the decision was made … that we would discontinue all in-person services again until further notice in an effort of extreme caution for the safety and well-being of our families."