Nevada Doctor Exposes Insurance Companies Denying Patients Treatment, Pushing Assisted Suicide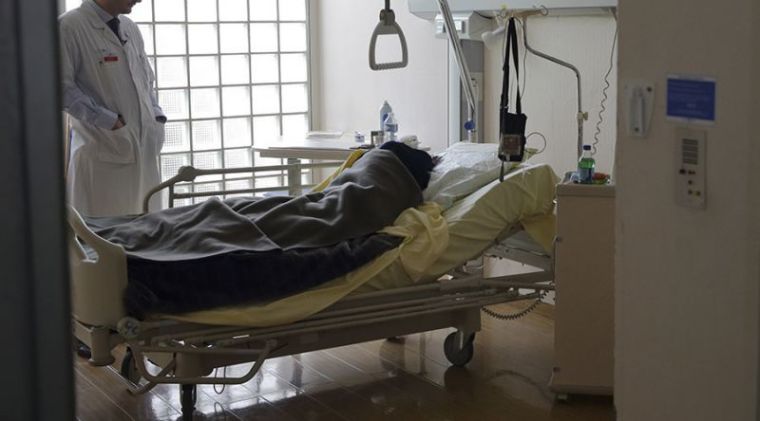 A Nevada physician is exposing insurance companies that are denying patients coverage for life-sustaining treatments but instead are offering assisted suicide pills.
In a video released Wednesday by the Patients Rights Action Fund, Dr. Brian Callister of Reno, Nevada, describes the predicament he recently faced with two of his terminally ill patients, one from California and the other Oregon, after he inquired about coverage options with their insurance companies. 
"The insurance medical directors I spoke with said they would not cover the life-saving procedure we requested. But hey, by the way, have you considered assisted suicide?" he recounted their words in the video. 
California and Oregon are among the states that have legalized assisted suicide in recent years.
"Quite frankly, I was stunned," Callister says.
Although insurance companies attempt to portray themselves as advocates for patients, Callister says cost is their priority.
"It's a lot cheaper to grab a couple drugs and kill you than it is to provide you life sustaining therapy," he adds. "It's as simple as that."
In a press release obtained by The Christian Post, PRAF President J.J. Hanson, who is terminally ill with brain cancer, said that as dysfunctional as the American health care system is, assisted suidcide laws do not give patients more autonomy. Such statutes make "killing oneself the only 'treatment' option to which everyone has equal access."
When states adopt legislation in favor of assisted suicide "insurance companies can deny coverage to patients seeking life saving treatment," he explained. "It comes down to resources for the insurance companies and government insurance providers."
Hanson added that he is determined to continue advocating for others like him so they do not have to face similar pressures.
CP reported in February that the push to legalize assisted suicide nationwide is part of a larger movement that can be traced back to the eugenics movement and opens the door for further human rights abuses, according to advocates for human dignity.
American Conservative Union policy fellow Julie Hocker, who was born with Osteogenesis Imperfecta, a brittle bones condition, explained in an interview following a panel discussion at CPAC, the largest conservative political conference in the United States, that the way these laws are written are purposefully dubious in order to leave space for interpretation.
Once a doctor deems you "eligible" for assisted suicide, Hocker said, "nothing separates them from deeming them eligible from euthanasia."
PRAF is the "national coordinated movement to oppose efforts to make suicide a medical treatment," promoting measures protecting patients' civil rights, according to the group's website.