New Complaint Against Megachurch Pastor Dean Curry Alleges Multiple Instances of Sexual Misconduct
New Complaint Against Megachurch Pastor Dean Curry Alleges Multiple Instances of Sexual Misconduct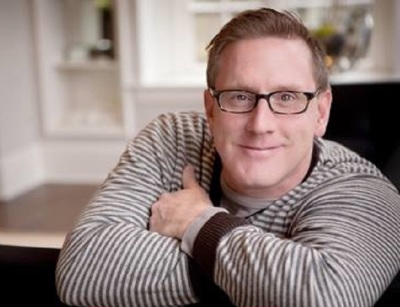 A former board member of the multi-campus Life Center Assembly of God church in Tacoma, Washington, has filed a formal complaint with federal and state agencies alleging that Dean Curry, who was recently dismissed as the church's pastor, previously engaged in multiple instances of sexual misconduct involving church members and employees.
Julee Dilley, who was elected to the Life Center Board in 2014 but left the church in 2016 over the way the church handled the investigation into those allegations, recently filed complaints to the federal Equal Employment Opportunity Commission and the state Human Rights Commission, according to The News Tribune.
"This is a situation I never wanted to be in or thought I would be in," Dilley said in an interview with The News Tribune. "I'm just a stay-at-home mom who wants to serve my church. This is about the welfare of the church.
"I see it as a move toward accountability. I'm seeking no gain — absolutely no gain. I love the church. I'm concerned about the welfare of the church. These are moral issues that have been long-standing and consistent."
Dilley explained that she is a witness in the complaints filed against Curry, which represent separate cases from the allegations which led to his recent dismissal.
Curry, who has repeatedly denied the allegations against him, was removed as leader of the Life Center Assembly of God Church earlier this month due to accusations of physical misconduct with a former church employee. Leaders at the Assemblies of God's Northwest District Council said his dismissal was based on the "testimony of two or more witnesses."
The formal complaint file with state and federal agencies against Curry highlights three incidents involving three women, according to The News Tribune: An ongoing relationship with a married church member that turned physical; an incident involving another married church member being visited by Curry late at night, discovered by the woman's husband; and a female administrative employee who spoke of uncomfortable conversations with Curry that included comments on her appearance and discussions of his intimate relations with his wife.
Reacting to news of the complaints Monday, the Life Center described Dilley as a dissatisfied former member in a statement to The News Tribune.
"Julee Dilley was a member of the Life Center Church board three years ago when it commissioned an independent external investigation into accusations against then-Senior Pastor Dean Curry," the church said.
"The Northwest Ministry Network of the Assemblies of God conducted its own investigation into the same matter and concluded there was 'no reason to investigate further.' Julie was not satisfied with the decisions reached by the church board or the Northwest Ministry Network and no longer attends Life Center.
"Life Center takes all accusations against church employees seriously and will do so in the future. While we have not seen her current complaint, we will respond to complaints and accusations in appropriate forums but will not debate them in public media."
Curry also called the allegations "outrageous."
"More outrageous false accusations," he said. "Saddened to see some are opportunistically trying to hinder the forward work of the ministry. I categorically deny all of it."
Late Monday night, in a letter to members of his former church posted to Facebook, Curry urged them to stay faithful to the church and keep giving despite the ongoing turmoil.
"Life Center's pastoral staff will remain intact and in place. The board members are wonderful men and women, and they are stepping up to lead with integrity and truth. They will work with the current pastoral staff so Life Center can remain a healthy and effective local church," he wrote.
"Promises seem to be a device God uses to keep His people moving forward in the present toward a better future. Without God's promises, we would get stuck in yesterday and miss tomorrow. It's just so important—to Anne and me, and to the 253—that Life Center, as a Jesus place, keep moving forward," he added before asking the church members to do four things, including "do not scatter."
"I know these are strong words, but immature people scatter and leave during times of transition. I believe with all my heart you are different. This is a perfect time to get connected to a Life Group or join a team to serve," he said.
Prior to his dismissal from the church, Curry was employed at Life Center for more than two decades. He started with the denomination as a junior high pastor after graduating from Northwest University, an Assemblies of God school in Kirkland.