New Musical Hopes to Spread the Gospel of Jesus Christ Through Britney Spears Songs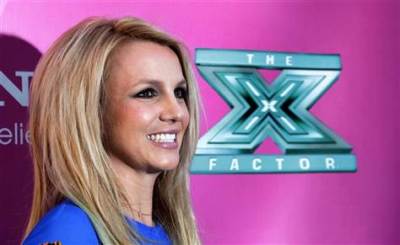 A preview of a successfully crowd-funded musical that sets the story of Jesus' life to Britney Spears music will play in New York City on November 7.
Directed by recent Columbia University grad, Pat Blute, SPEARS will feature the singer's music without any additional dialogue or lyrical edits. Blute said that he is mixing up the words and images of Spears and Christ in order to grab the attention of his generation, which he believes is both hurting and being ignored.
"Listen. That is my only hope for you is that you will use your ears and your heart. So many of the heartaches, loneliness, and miscommunications that we feel are direct results of not listening. We don't listen to the pleas for help. We don't hear the desperations of family and friends," he wrote on the SPEARS' website.
He also said that he hopes this is a way for individuals to understand who Christ is.
"These are Britney's lyrics. These are Jesus Christ's images. The Britney Spears you see is not Britney Spears. Remember that. The Jesus Christ you read is not Jesus Christ. These are manifestations. Accounts through the media, through the words of followers, of friends, of foes, of villains, of heroes, of liars, of biases. It's a falsehood that people believe fame and fortune create happiness. That all 'deaths' receive a resurrection. I hope this project will show you otherwise through the power of listening and the power of forgiveness," he added.
While the show's juxtaposition of two unlikely images may be initially difficult for his audience to reconcile, Blute believes that the final product will speak to Millenials.
"It is a piece that reconciles a lot of the anxiety 20-somethings feel about living in a society that has thousands of statements and not much substance. It appeals to those from a religious background because it tells an essential story using fragments of pop culture in a non-offensive way," he said.