New Orleans Seminary President Chuck Kelley Announces Retirement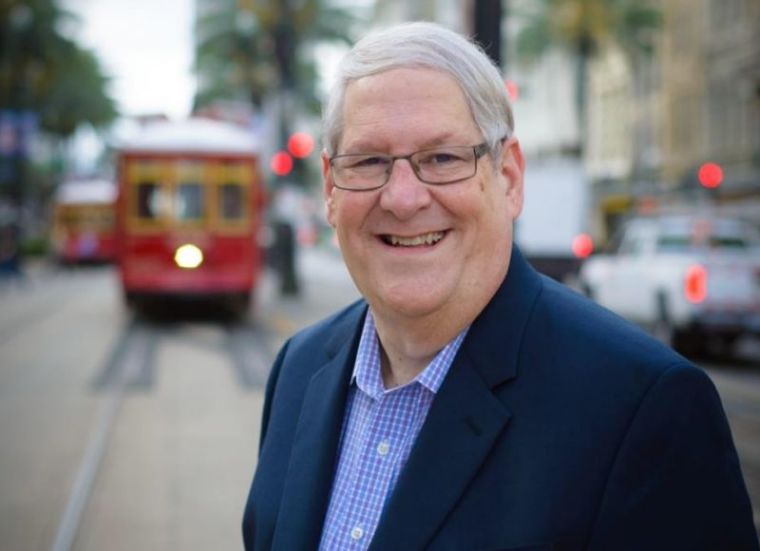 New Orleans Baptist Theological Seminary President Charles "Chuck" Kelley Jr. has announced that he'll be retiring from his current position by the end of the academic year.
Kelley made the retirement announcement during the seminary's Founders' Day Chapel service on Tuesday, noting that he will continue to serve as leader of the school until July 31 of next year.
In an interview posted on the seminary's website on Tuesday, Kelley said it was "the biggest decision of my life in a lot of ways."
"I have been a part of almost half of the 100-year existence of NOBTS, it is very much the fabric of my whole life, and it has been a joyful, wondrous journey," explained Kelley.
"As I look back at how intertwined my life has been with nearly half of the first century of the school, it seems appropriate to let the next leader start fresh with the second century of NOBTS."
Kelley made his intentions to retire in advance of the service, sending a written statement to Trustee Chairman Frank Cox on Sept. 24, according to the Baptist Press.
"Dr. Kelley has been committed to training and equipping young ministerial students all of his life, first as a professor of evangelism and then serving as the longest-tenured president of our institution. We applaud him," said Cox, according to BP.
Born in Beaumont, Texas, on July 27, 1952, Kelley was ordained at the First Baptist Church of Beaumont in 1972 and joined the faculty at the seminary in 1983.
In 1996, Kelley was unanimously elected president of NOBTS, becoming the eighth president of the Christian school and replacing Landrum P. Leavell II, who served as president from 1975 to 1995.
Kelley has ties to some notable if not controversial Christian figures. In 1974, he married Rhonda Harrington, daughter of the popular and once disgraced New Orleans-based preacher Bob Harrington.
Also one of Kelley's sisters, Dorothy, is married to former Southwestern Baptist Theological Seminary president Paige Patterson, who recently garnered controversy for, among other things, allegations that he mishandled sexual misconduct at his seminary.
Kelley has been active in the upper levels of the Southern Baptist Convention. In 2016, he weighed in on the SBC's crisis regarding evangelism.
"Lostness in North America is having a bigger impact on Southern Baptists than Southern Baptists are having on lostness. Put another way: The world is having a bigger impact on the behavior of Southern Baptists than we are having on the behavior of the world," wrote Kelley at the time.
"In addition to the decline in baptisms, we are down in membership, down in worship attendance, and down in Bible Study attendance."