Nibiru News: Amateur Astronomers Claim So-Called Planet X to Be Visible One Day
Nibiru News: Amateur Astronomers Claim So-Called Planet X to Be Visible One Day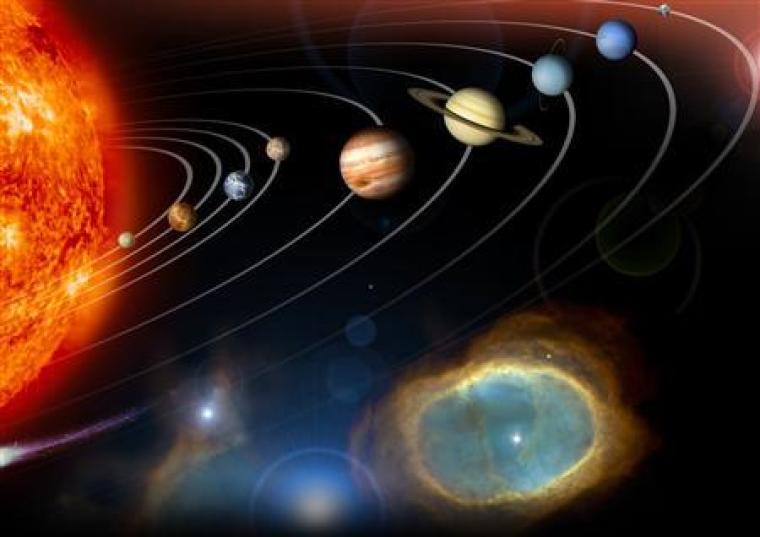 While NASA continues to dispute the existence of Nibiru, it is said that amateur astronomers would soon prove the presence of the so-called Planet X.
Gill Broussard, an amateur astronomer, has recently said that, while he has yet to see an authentic image of Nibiru, the still to-be-proven planet will eventually be visible to people just like the other cosmic elements.
"When it does show up we will have a full set of pictures of it, just like when we look at the moon, Mars or Jupiter - we will have full detailed pictures of it. We will recognize it as a brand new planet, it will be as real as such once you see it. You will see everything and it will be seen around the world, not just by someone in their backyard," Broussard said.
To the uninitiated, conspiracy theorists claim that Nibiru is a big planet that has a wide orbit. According to these people, Nibiru will soon pass so close to earth that its strong gravitational pull would trigger earthquakes and other catastrophic events. In fact, it was even predicted earlier that Nibiru would supposedly cause the end of the world last September 23 as it would crash on earth, which, apparently, did not happen. 
Despite falling from grace due to their failed prediction, conspiracy theorists continue to insist on the existence of Nibiru, which, on the other hand, is continued to be denied by NASA. While the agency recently said that there might be another and mysterious planet lurking at the edge of the solar system, NASA stressed that it is not Nibiru nor it possesses mystical powers as suggested by the conspiracy theorists.
NASA's statement on the possible existence of a ninth planet in the solar system has benefited Nibiru theorists in one way, though. With more scientists now believing that there may be an unidentified planet at the edge of the solar system, indeed, conspiracy theorists can now brag, at least, about being right with its claim on the existence of another planet.