Nick Jonas Not Wearing Promise Ring, Says Relationship With God Is What Matters Most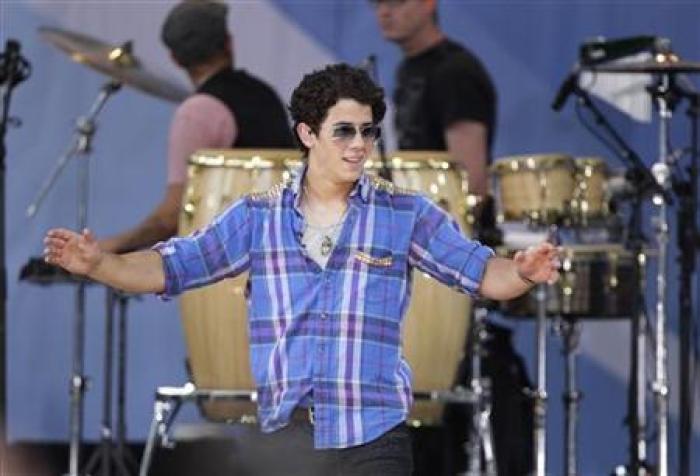 Nick Jonas is no longer wearing his promise ring, which symbolized his pledge to remain abstinent until marriage, but said that he still has a strong relationship with God and love for the church.
"This is a real growth in me and that's not something I'm doing anymore," Jonas told HuffPost Live when asked about why he was no longer wearing the ring. "But I've got my set of values, things that are important to me now at this point in my life, and that's all that matters."
Jonas recently decided to establish himself as a solo artist and has a new song "Jealous" out as well as a role on the new DirecTV series "Kingdom." The role featured an intimate scene that left some feeling uncomfortable given Jonas' views on sex before marriage. However, he distanced himself from the emotional involvement and saw it merely as a role to fulfill.
"I've had an incredibly intense journey with faith and religion and my growth," Jonas said. "My belief in God is still very strong and important to me as a person, and I think that's all that should matter. The other things around it are not as important to me as my relationship with God."
The Jonas brothers were raised in the church, and older brother Joe spoke last year about his own commitment to True Love Waits and the purity ring he used to wear, which he said led to plenty of attention that he and his brothers did not expect or want.
"People were coming up to us, saying, 'Thank you so much. I'm waiting because you guys are, too!' And we thought, 'No! That's not what we're about,' Joe told Vulture magazine, adding that he lost his virginity when he was 20.
The brothers decided to split up and pursue individual careers because they were not "jelling on the same things, and we didn't want to become a band that was worried about the fact that people didn't understand how cool we were," Joe added.