Nike Features America's First Transgender Olympian Chris Mosier in New Ad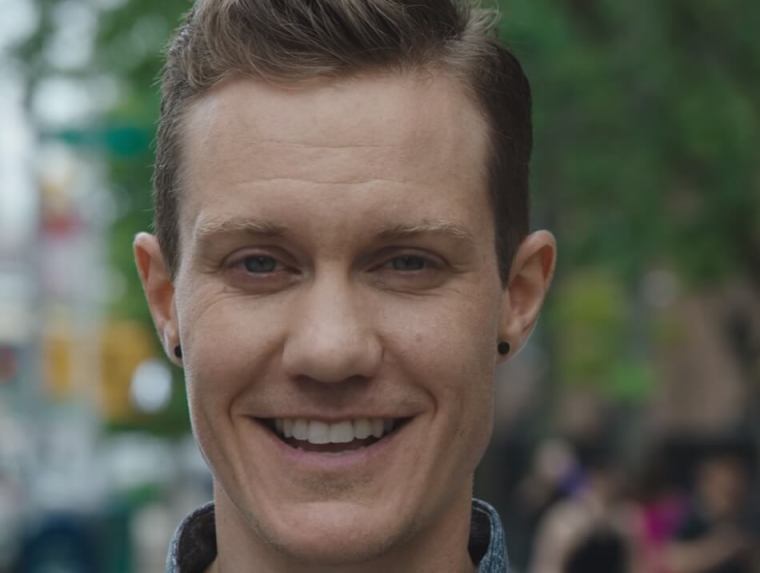 Nike has released a new video ad featuring the United States' first-ever openly transgender athlete to qualify to compete in the Olympics.
Chris Mosier, a biological female and founder of transathlete.com, qualified to compete for the U.S. men's national team in the long course duathlon earlier this year when he finished seventh in the men's 35-39 category of the sprint duathlon at the Duathalon National Championship.
As part of Nike's "Unlimited Courage" campaign, the athletic clothing company featured Mosier in one of its newest 40-second ads.
The commercial shows Mosier running down city streets during the early in the morning hours. The narrator in the commercial asks Mosier how he knew he would be fast enough and strong enough to compete against the men, how he knew he would be allowed to compete, and how he knew the team would accept him.
"I didn't," Mosier responded after each question.
In the ad, Mosier admits that there were times where he just wanted to give up.
"But I didn't," Mosier asserted.
According to Nike, Mosier was 4 years old when he began identifying as a male even though he was biologically female.
Although he used to compete against female athletes, he felt that competing against women didn't allow him to authentically compete. He began competing against men in 2010.
"Everything that I've done in the last five, six years since I started to transition, has been with [a] 'Just Do It' mindset," Mosier told Nike. "I didn't know if I would be competitive against men; I just did it. Every success that I've had since then has shown me that anything is really possible."
"By not stopping myself, not limiting myself and just really going for it, I've learned a lot about myself and also had the opportunity to further the conversation on trans inclusion in sports," Mosier added.
In 2015, Mosier challenged the International Olympic Committee policy on the participation of transgender athletes, which later resulted in the adoption of new IOC guidelines allowing for the participation of transgender athletes.
"Being the first trans man on a U.S. men's national team was a dream come true for me. I always wanted my name on a jersey. To represent our country at the highest level, in my sport, is just outstanding. It's just such an amazing opportunity — and an amazing opportunity for other people to see themselves reflected in someone succeeding in sports as a trans man."
Christian News Network reports that not everybody was pleased with Mosier's Nike ad.
"The ad did not tell the public about what happens if a man competes as a woman and the disadvantages over women, or that if athletes take on the IOC for their LGBT policies, they will be reprimanded," Steve McConkey, president of the sports ministry 4WINDS, was quoted as saying. "Also, not about the long term problems with hormone therapy, especially with young people."
Since Apple's openly gay CEO Tim Cook now serves as lead independent director for Nike, the Human Rights Campaign has named the athletic company an "industry leader in the fight for LGBTQ equality, earning top marks on HRC's Corporate Equality Index for over a decade."