'The Vampire Diaries' Co-Stars Dating After Paul Wesley's Breakup With Phoebe Tonkin
'The Vampire Diaries' Co-Stars Dating After Paul Wesley's Breakup With Phoebe Tonkin
After working together in "The Vampire Diaries" for several seasons, co-stars Nina Dobrev and Paul Wesley are reportedly dating. Rumor has it that Dobrev is the reason Wesley broke up with his ex-girlfriend, "The Originals" star Phoebe Tonkin.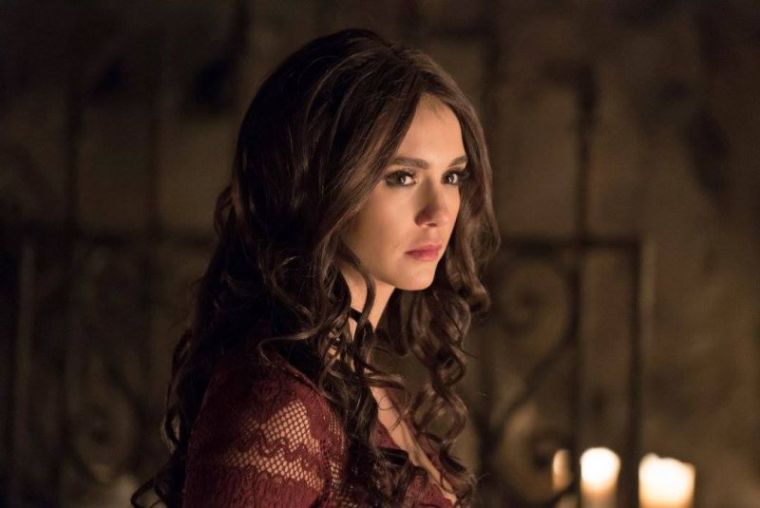 While "The Vampire Diaries" has officially come to a close, speculations about its cast members continue to surface. Recently, rumors about Wesley dating Dobrev have been swirling around, with some fans even claiming to have seen them spending some cozy time together in several instances.
Dobrev's dating status with Wesley is said to be evidenced by the extra sweetness of Dobrev to her co-star on the set of the vampire TV drama. Dobrev is the ex-girlfriend of another "The Vampire Diaries" star, Ian Somerhalder, who is a close friend of Wesley.
According to reports, Tonkin was a bit threatened when she had learned about Dobrev and Wesley's reunion in "The Vampire Diaries" due to speculations about them dating. However, Dobrev and Wesley were quick to deny the rumors and claimed that they were just friends.
Now that "The Vampire Diaries" has ended its run, reports suggest that Tonkin's worst fear has finally come true, as her ex-boyfriend is now dating Dobrev. While some fans are almost certain that the rumors are true and Somerhalder previously said he's cool with his ex-girlfriend and friend dating, fans should take these dating rumors with skepticism as neither Dobrev nor Wesley has confirmed the news.
Meanwhile, Dobrev recently posted on social media how heartbroken she is for losing her beloved cat. The actress took to Instagram to express her sadness over the death of her 18-year-old cat. According to her, her pet cat, whom she used to call Bambi, Jami or Jamilia, had been with her since childhood so saying goodbye isn't that easy for her.