NJ Gives Christian Teacher 3-Year Suspension After Facebook Post on Homosexuality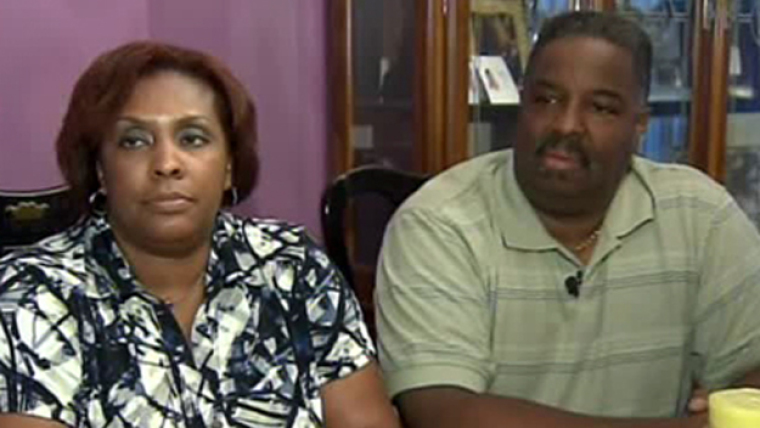 A Christian teacher in New Jersey is now serving a three-year suspension of her teaching certificates all because she posted critical remarks about homosexuality on social media.
Jeyne Viki Knox, a 56-year-old long time special educator and faculty adviser to the Bible club at Union High School, has come to an agreement with the state's Department of Education on a proposal to have her three teaching certificates revoked for a period of three years.
Knox, who is an ordained minister, has held certificates for elementary school, nursery school and handicapped teaching since 1990, according to the Associated Press.
Knox's troubles began in October 2011 when she took to Facebook to criticize a display at the high school honoring LGBT history month.
According to NJ.com, Knox participated in a back-and-forth with other Facebook users in which she reportedly called homosexuality a "perverted spirit" that also "breeds like cancer."
"Why parade your unnatural immoral behaviors before the rest of us?" Knox was quoted as writing on Facebook. "I DO NOT HAVE TO TOLERATE ANYTHING OTHERS WISH TO DO. I DO HAVE TO LOVE AND SPEAK AND DO WHAT'S RIGHT!"
Knox was placed on administrative leave and about three months afterwards, the Union Township Board of Education filed a tenure case against her. Knox resigned from her position in 2012.
According to NJ.com, Knox's agreement with the New Jersey Department of Education comes after she appealed the department's decision to revoke her certificates to the New Jersey Office of Administrative Law. After filing an appeal against the department of education's decision, Knox submitted the proposal to have her certificates suspended for only three years.
The agreement between the New Jersey Department of Education and Knox was officially approved by the New Jersey Board of Examiners on Dec. 8, NJ.com reported on Sunday.
Knox filed a lawsuit in 2013 against the Union Township Board of Education on grounds that her religious freedom rights and free speech were violated by the school board's actions against her in response to her Facebook posts. Knox was seeking reinstatement and backpay.
A settlement was reached in the lawsuit in September, NJ.com notes. However, very few details about the settlement have been made publicly available.
Demetrios Stratis, an attorney representing Knox, said that the settlement includes a confidentiality agreement.
"These Facebook posts that she made were done on her time, at her home, after school hours, on her home computer, and it was addressing a matter that could arguably be of big societal concerns," Stratis told NJ.com.
Although LGBT activists called on the school board to take action against Knox for her Facebook posts, even representatives of the American Civil Liberties Union defended Knox's right to free speech.
"Although we do not agree with the sentiments expressed on Ms. Knox's personal Facebook page, her comments are protected by the First Amendment," Ed Barocas, the legal director of the American Civil Liberties Union of New Jersey, told NJ.com in 2011. "The ACLU believes that the response to offensive speech is not the restriction of speech, but more speech."
Knox is not the only teacher in New Jersey who has faced backlash for posting what others have deemed to be "anti-LGBT" comments online.
In 2015, Patricia Jannuzzi, a religion teacher at the Roman Catholic Immaculata High School in Somerville, New Jersey, was suspended by the school in March 2015 after she posted about her opposition to same-sex marriage and ranted about the LGBT agenda.
However, Jannuzi was later reinstated in April 2015.