Evangelical North Park University Suspends Campus Pastor After Officiating Gay Marriage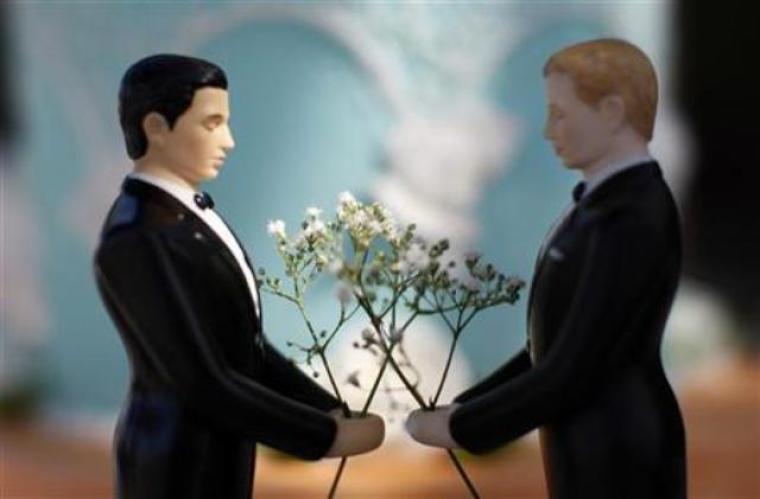 North Park University, founded by the Evangelical Covenant Church in Chicago, Illinois, suspended its campus pastor Tuesday after she decided to officiate a same-sex wedding.
"Campus Pastor Judy Peterson, having had her ordination credential suspended by the denomination for non-compliance of an instruction of the ordered ministry, will enter the new year on paid sabbatical leave from her role as campus pastor," a statement by NPU read last week.
Peterson went against Evangelical Covenant Church doctrine that states marriage is solely a union between one man and one woman by deciding to officiate a wedding between two gay men.
Her future will now be decided at a meeting with the ECC's Board of Ordered Ministry later in January.
"North Park University welcomes conversations around the topics over which there are differences of viewpoint. The role of the academy is to foster thoughtful, respectful discussion which allows for difference and accepts people regardless of viewpoints," the university said.
"Our campus ministries staff and others in student engagement and elsewhere in the university will continue to foster such an environment in the months ahead as we engage in intelligent discourse on difficult issues."
Mission Friends 4 Inclusion, a group that supports LGBT people in the evangelical church, last week shared an email from the campus pastor that explains the controversy in-depth.
Peterson, who did not give permission for the letter to be published, revealed that she debated internally for months whether she should go through with officiating the wedding, well aware that the decision would likely cost her her reputation and standing in her church and in the evangelical community.
She said that she was fully aware that she was breaking one of the ethical guidelines for clergy when she went through with the wedding in April 2017, but said that she stands by her decision, as she feels that it's a way to display the kind of love with which Jesus Christ loved people.
In August 2017, a broad coalition of Christian leaders, including J. I. Packer and Francis Chan, released a statement on God's design for gender and human sexuality, called The Nashville Statement.
The 14 articles in the statement tackled several controversies and debates concerning sex and gender topics, and affirmed that the Bible teaches that marriage is between a man and a woman.
The Nashville Statement drew an array of responses, including praise from some Christian leaders, but also criticism from others questioning how it sits with attitudes toward LGBT individuals.
LGBT students at Biola University, a major Christian institution, for instance, demanded a response from President Barry Corey in September after several Biola professors signed the statement.
University spokesperson Lee Wilhite told The Christian Post at the time that its "biblical understanding of marriage and human sexuality has remained faithful since our founding," but also noted that faculty, staff and students are allowed to hold various viewpoints on such issues.