'No one is beyond salvation, even in last breaths': 99-Y-O man in Communist country finds Christ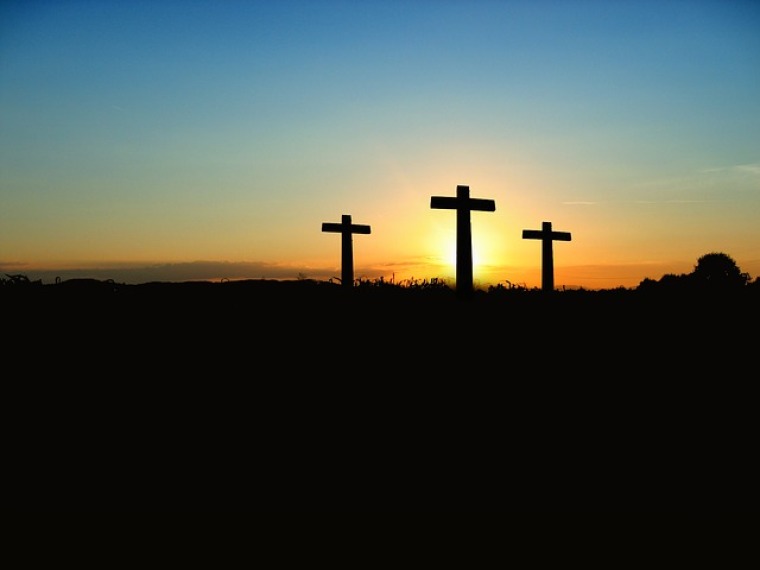 A 99-year-old man living in a Communist country where some have no conceptions of the Gospel of any kind has said he wants to follow Jesus, a pastor and missionary revealed.
Jordan Standridge, pastor of evangelism at Immanuel Bible Church in Springfield, Virginia, wrote in The Cripplegate website on Tuesday that he met the man in question during a mission trip to a communist country last week, which he didn't name.
Standridge explained that the trip took him to a remote part of the country, where people were largely isolated from the outside world.
"As I entered the first house and sat in the chair to begin, we were told by the father and daughter that they had never spoken to anyone about the Gospel before. The daughter was in her seventies and the father was 99," the pastor shared.
"As we talked, it seemed as if the scales were falling from his eyes as the realization of his own sin, filled his eyes with tears. It was like talking to the thief on the cross. He simply asked God to forgive him of his sin and give him a new heart," he continued.
"At the end of our time together, when I was writing some verses in his new Bible and writing down his name, the translator asked his daughter if she would read it to him, she said, 'He reads better than I do! He'll be reading to me!' It was quite obvious how brilliant he was because of the questions he asked throughout."
Other challenges in speaking with people at the village were that many were lacking even the most fundamental understanding for grasping the Gospel.
"As we began talking about the Gospel, I finally got to Jesus. As I explained to them that He was the only mediator for us between God and men, it was starting to dawn on me that they didn't have any clue about who Jesus was," Standridge recalled of speaking with other villages.
"We asked them point blank if they had ever heard about a Jewish man named Jesus before. They hadn't. As we kept talking, it became clear that we needed to get back to the basics. By the end of the conversation, we realized they didn't even know what a Roman soldier or what a cross was. It was a surreal experience."
Reflecting on the lessons that dawned on him through the missions trip, the pastor said that "you can give your life to Jesus even in your last breath."
"It doesn't matter how old you are. It doesn't matter how many times you've shared the Gospel with your family member. As long as they have breath in their lungs they can still receive a new heart," he wrote.
"Because the Gospel doesn't depend on the works of a person but is an instantaneous miracle of God upon the heart of a sinner, we know that anyone can be saved at any time."
Standridge added:
"As I went home to home preaching the Gospel, the thief on the cross kept coming up in my mind. It is so exhilarating to declare that the God of the Bible loves to save people for His own glory apart from works, and because of this, He can do so even in your last seconds on earth. It doesn't matter if you're 9 or 99.
"No one is beyond salvation."
He further stressed that no one is too sinful to be saved, and at the same time believers need to get out and preach the Gospel, for many remain without it.
"We need to go and we need to give. So many haven't heard. Who's going to tell them? We must forget our comfort and security and reach out to people around us. This doesn't necessarily mean you have to move!" he urged.
"There are probably neighbors near you who haven't really heard the Gospel explained to them before. I've found students on college campuses who have never heard the Gospel. We simply have to be faithful to preach to anyone who will listen."
A more famous late-age conversion story made news around the world in September, when 85-year-old Bill Hayden, a former Governor-General of Australia and lifelong atheist, announced that he found God.
Hayden was baptized in a Roman Catholic Church, coming to his decision after "witnessing so many selfless acts of compassion by Christians over his lifetime, and deep contemplation while recovering from a stroke."
The politician shared that he had been experiencing "a gnawing pain in my heart and soul about what is the meaning of life."
"What's my role in it?" he said of the questions that troubled him, and eventually led him to faith.