North Carolina Magistrates Don't Have to Perform Gay Weddings, US Appeals Court Rules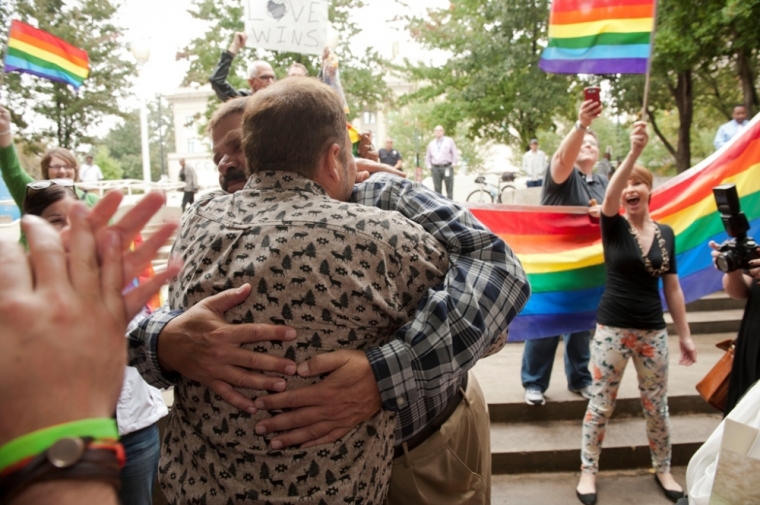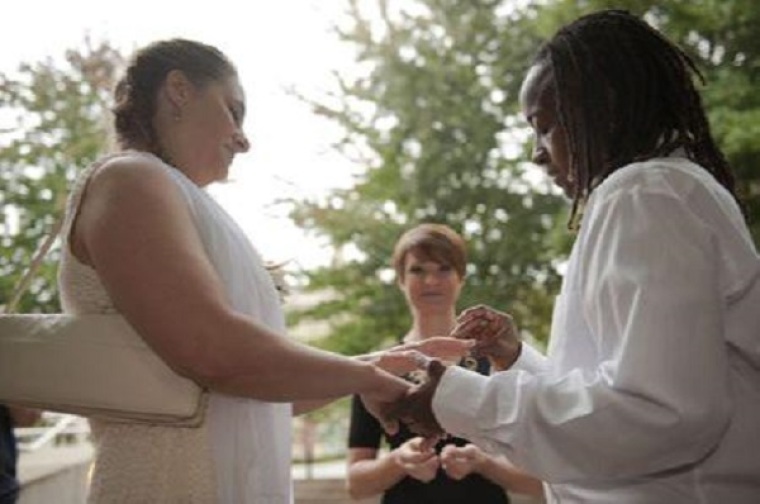 View Photos
A federal appellate court has dismissed a lawsuit that challenged a North Carolina law that grants religious freedom exemptions to government officials who refuse to perform same-sex wedding ceremonies on grounds that it would violate their religious beliefs.
In June 2015, lawmakers in North Carolina overrode former Gov. Pat McCrory's veto and enacted a law that protected magistrates who feel it would violate their religious beliefs to perform same-sex marriage ceremonies by giving them the option to recuse themselves from participating in any marriage ceremony for a six-month period. The law came after a federal court struck down the state's ban against same-sex marriage in 2014.
If there isn't a magistrate in a county willing to perform same-sex marriages, the law, known as SB 2, calls for a willing magistrate in another county to be brought in to conduct marriages.
The law came under scrutiny from the political left and was challenged in court by three gay couples. Two of the plaintiffs were from McDowell County where all magistrates recused themselves from performing marriages. That forced public funds to be expensed to transport magistrates from nearby Rutherford County to perform marriages and magistrates to Rutherford County to carry out other judicial duties.
But on Wednesday, the United States Court of Appeals for the Fourth Circuit threw out the case.
"The outcome here is in no way a comment on same-sex marriage as a matter of social policy. The case before us is far more technical — whether plaintiffs, simply by virtue of their status as state taxpayers, have alleged a personal, particularized injury for the purposes of Article III standing," the court's opinion, written by Circuit Court Judge J. Harvie Wilkinson III, reads. "Based on a century of Supreme Court precedent, we conclude that they have not."
President Pro Tempore of the North Carolina Senate Phil Berger, a Republican who sponsored SB 2, praised the court's ruling.
"Once again, a federal court has rejected the idea that exercising one's First Amendment religious freedoms somehow infringes on others' rights — which was made clear when the plaintiffs couldn't find even one North Carolinian who was unable to get married under this law," Berger said in a statement.
Attorney Luke Largess, a Charlotte lawyer involved in the lawsuit, told The Charlotte Observer that the plaintiffs are reviewing how best to proceed after the court's dismissal.
"We are reviewing the court's opinion published this morning and will make a decision about whether to pursue any further appeals, either to the full 4th Circuit or to the Supreme Court," Largess said
Mat Staver, chairman of the Liberty Counsel, a conservative Christian nonprofit dedicated to protecting First Amendment rights, said that the court's decision means that the magistrates "have the constitutional right to follow their conscience and rights to free exercise without fear of punishment."
"The LGBT agenda seeks to steamroll over the conscience of everyone, including those who serve in the court system who believes in natural marriage," Staver said in a statement Thursday, adding that the case "sets a precedent and has an effect on all judges and their sincerely held religious beliefs."
The court's decision has been criticized by the law's opponents, who claim that SB 2 provides magistrates a way to discriminate against LGBT couples.
Jasmine Beach-Ferrara, the executive director of the LGBT Campaign for Southern Equality, accused the state legislature in an interview with WRAL of acting to "target a specific community."
"[T]here has to be a way to challenge a law that's based on animus and bias," Beach-Ferrara said. "And SB2 absolutely fits those criteria."
In an interview with the Citizen-Times, Beach-Ferrara argued that SB 2 is "unjust and distorts the true meaning of religious freedom."
"From day one, it's been clear that SB2 is about one thing — finding a new way to discriminate against same-sex couples and privileging one set of religious beliefs over others," she argued.
Before SB 2 was passed, a number of North Carolina magistrates were forced to resign from their position because they could not in good conscience perform same-sex wedding ceremonies.
"It was something I had to do out of conscience," former magistrate Bill Stevenson of Gaston County told NBC's Charlotte affiliate in 2014. "I felt like to perform same-sex unions would be in violation of the Lord's commands, so I couldn't do that."
According to Courthouse News Service, two magistrates who resigned from their positions sued the state's Administrative Office of the Courts in 2015 and alleged that they were pressured to perform same-sex marriage ceremonies or face discipline. The magistrates claimed that the office's director, John Smith, did not attempt to accommodate their religious convictions.
Along with providing the relief to magistrate's seeking to recuse themselves from same-sex ceremonies, SB 2 provided any magistrate who resigned and was rehired within 90 days of SB 2's effective date with retirement service credit for their gap in service.