Why Are More Evangelicals Supporting Gay Marriage?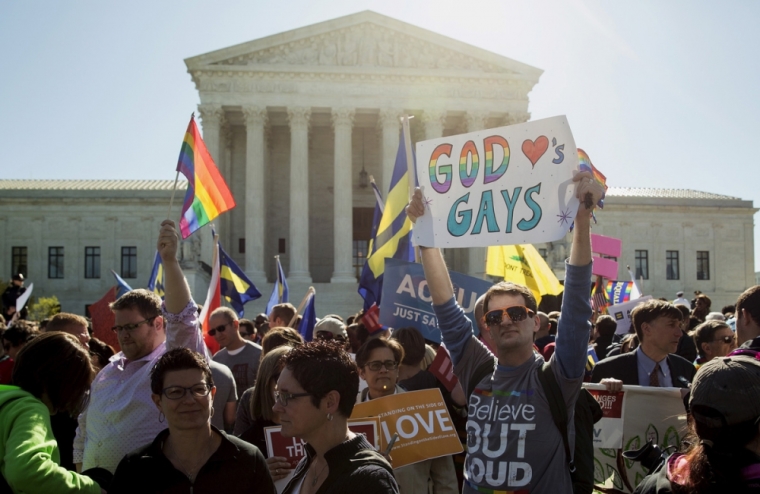 Polls showing rising numbers of evangelicals supporting same-sex marriage show the influence of culture and failures of churches, according to two experts interviewed by The Christian Post.
A recent Pew survey reported that gay marriage support among white evangelicals has more than doubled, from 14 percent to 35 percent, over the last 10 years, plus, about half, 47 percent, of young white evangelicals support gay marriage. 
Peter Sprigg, senior fellow for policy studies at the Family Research Council in Washington, D.C. said in an interview with The Christian Post Wednesday that he thinks the specific wording was geared to produce results showcasing greater support for redefining marriage. Respondents were asked if they favor or oppose "allowing gays and lesbians to marry legally."
"The use of the word 'allowing' appeals to a libertarian streak which is strong in many Americans," Sprigg said.
"Most Americans believe people should be 'allowed' to live their lives as they see fit — even if those choices fall short of a social or moral ideal. The opposite of 'allowing' is 'forbidding,' and most people do not want the law to 'forbid' people from making choices about their private relationships."
Same-sex marriage has been framed in civil liberties terms. The language used in the survey is based on and reinforces what Sprigg calls the "gay identity paradigm."  This model considers homosexuality as a fixed trait like skin color and ties the gay rights struggle to the Civil Rights Movement of the 1960s, a connection he believes rests on faulty premises.
Some evangelicals say they support gay marriage "legally" but not necessarily theologically, but the poll questions do not explore that dimension, he added.
Alex McFarland, an apologist and a director of the Center for Christian Worldview and Apologetics at North Greenville University, said in a phone interview with The Christian Post Wednesday that the growing Christian support for gay marriage is multi-faceted.
"Several things are coalescing in our culture," McFarland said.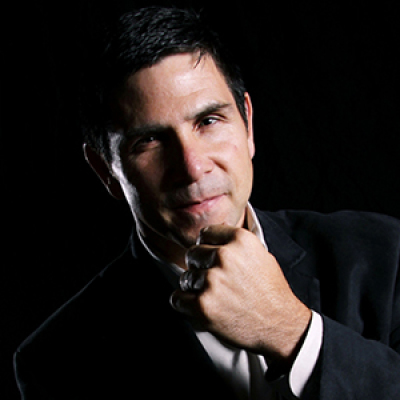 "We've got a public school system and a public university system that for decades now, 50 years at least, has been trending away from belief in morality and belief in God."
And in the public square for approximately 25 to 30 years "militant secularists have controlled the narrative," he continued, adding that Darwinism and moral relativism are now firmly established as givens in the minds of many people.
The concept of "separation of church and state" has also been misappropriated by many atheists, who consider the voice of the Church as irrelevant in the realm of government or in the academy, the apologist argued.
And with regard to marriage law, Sprigg added, many young evangelicals operate with the secularist thinking that "separation of church and state" means "that one-man-one-woman marriage is a uniquely Christian viewpoint — it isn't — which cannot be 'forced' upon the secular world," even if they think churches ought to be free to maintain their religious standards.
"We have certainly reached the point in our culture where it takes far more courage to oppose the redefinition of marriage than to support it," he added. "Some [evangelicals] who secretly oppose such a redefinition may fear saying so publicly — even to a pollster — for fear that it will jeopardize their educational and professional prospects and public reputation."
Yet McFarland maintains that abandonment of Christian sexual ethics and warped ideas about marriage is also due in part to other spiritual developments in recent decades, including Mainline Protestantism's rejection of the Jesus Movement in the 1960s–1970s and unfortunate divisions within evangelicalism.
"From 1967–1977 God came by," McFarland said, adding that he's convinced the Jesus movement was America's Third Great Awakening.
But the Mainline denominations turned a hard left, forsaking the authority of the Bible and stopped emphasizing evangelism, he explained. And evangelical denominations and movements underwent a twofold split: hard, legalistic orthodoxy and touchy-feely, seeker friendliness.
"But there's got to be a third way," he said. "Truth in love, thoroughly prayed over ... we need a revival."
To curtail this decline he reiterated comments he made in a previous CP interview about his book, Abandoned Faith, that Christians have to invest in people with no expectation of return, while also sharing the Gospel.
Just as the breakdown of the family has contributed to millennials leaving the faith, he said, that has distorted their ideas about marriage. With four decades of legalized no-fault divorce and rampant fatherlessness, American social life is a breeding ground for warped attitudes toward marriage in general, he said.