North Carolina Man Plotted to Create 'Islamic State of North America,' Kill Hundreds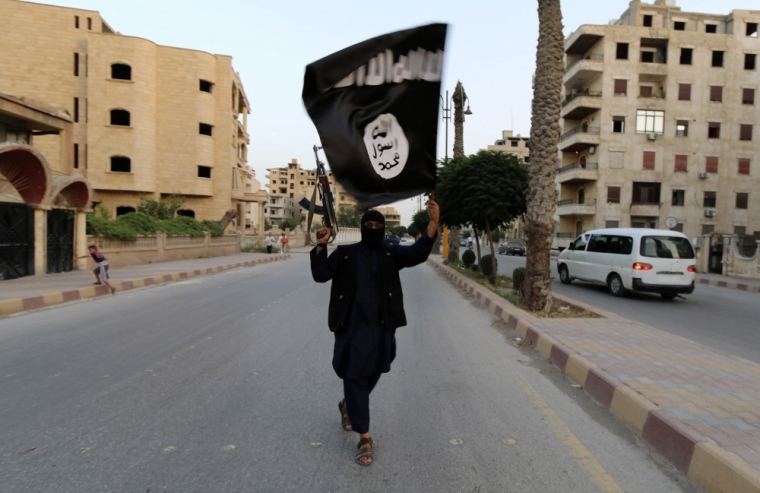 A 21-year-old North Carolina man who was sentenced to life in prison for plotting a terrorist attack was planning to unveil the "Islamic State of North America" by carrying out an attack that could have killed hundreds of innocent people, court records indicate.
As the world has seen the devastation that Islamic State-claimed attacks on soft targets in major cities throughout West has caused, Morganton man Justin Sullivan, who was handed a life sentence by a federal court in Asheville on Tuesday, plead guilty last November to plotting to "commit an act of terrorism transcending national boundaries."
Court records show that he expressed support for the brutal Islamic State terror group inside his own home and destroyed religious objects that belonged to his parents. It was ultimately his father, Rich, who contacted the authorities about Sullivan's radicalization in 2015.
According to the Department of Justice, Sullivan is believed to have been radicalized in 2014 and began searching for violent ISIS attacks on the internet.
The Charlotte Observer reports that court records suggest that Sullivan was planning to unveil his "Islamic State of North America" with an attack on a soft target.
A Department of Justice press release stated that Sullivan was plotting with a well-known Islamic State leader to recruit for and carry out mass shooting attacks in North Carolina or Virginia.
"Sullivan is a convicted terrorist who plotted with now-deceased Syria-based terrorist Junaid Hussain to execute acts of mass violence in the United States in the name of ISIS," Acting Assistant Attorney General for National Security Dana Boente said in a statement. "Counterterrorism remains our highest priority and we will continue to identify and hold accountable those who seek to commit acts of terrorism within our borders."
Before his death in 2015, Hussain was believed to be a central figure behind the Islamic State's online recruitment strategy that was successful in radicalizing many worldwide and influencing them to either carry out lone wolf attacks or travel to Syria or Iraq to join its forces.
U.S. Attorney of the Western District of North Carolina Jill Westmoreland Rose explained in a statement that "Sullivan was actively planning the mass killing of innocent people with an attack designed to inflict maximum casualties and maximum pain in the name of ISIS, a sworn enemy of our nation."
"Sullivan discussed those plans on social media with an undercover FBI employee, who Sullivan attempted to recruit to join in such attacks," the Justice Department press release explains.
Such an attack or attacks could have been similar to the Islamic State-inspired attack that occurred in Orlando, Florida, in June 2016, where 49 people were killed and 58 others were injured at a gay nightclub.
Rose explained that not only did Sullivan want to carry out an attack, film it and send it off to Islamic State media jihadis to create a propaganda video, he wanted to "create a new branch of the so-called Islamic State in the United States."
"Identifying a terrorist before an attack happens is one of the most difficult tasks we face in the FBI. We compare it to finding a needle in a stack of needles. But that is exactly what we did to stop Justin Sullivan from carrying out his murderous plot in the name of ISIL," John A. Strong, the special agent in charge of the Federal Bureau of Investigation's Charlotte Division, said in a statement.
"It took an incredible level of cooperation and collaboration between local, state and federal law enforcement agencies. Today's life in prison sentence is the result of the hard work of the FBI's Joint Terrorism Task Force working around the clock to protect this country from those who seek to do us harm."
Sullivan's father, Rich, a retired Marine captain, told the Observer that even though he and his wife are not happy their son has been sent to prison, they accept the court's sentence, "as Americans."
Despite the fact that Sullivan is now slated to spend the rest of his life in federal prison, the Observer notes that he will still face trial in Burke County over his connection with the shooting of a 74-year-old man named John Bailey Clarke.