'Just the beginning': North Carolina megachurch baptizes 282 people in 1 day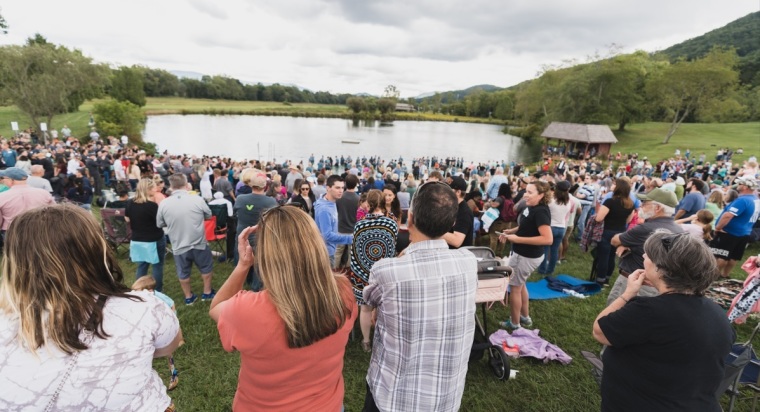 A multisite megachurch based in North Carolina has baptized 282 people in a single day, with all but three of the baptisms taking place at an outdoor ceremony.
Biltmore Church, a congregation with seven campuses in the Tar Heel State, held a mass baptism event at a property in Fletcher on Sunday, baptizing 279 people there. The church baptized three others at their morning worship services.
Devin Goins, who serves as pastor of Culture and Engagement at Biltmore, told The Christian Post that he believes "this can only be attributed to God moving in people's lives."
"Additionally, our team has worked through numerous personal conversations, and we devoted a large portion of the sermon a few weeks ago to the subject of baptism," said Goins.
"Each person was individually counseled to ensure they understood the Gospel and professed Jesus as the Lord of their life. We hope to always be ready for when God moves so that as many can take their next steps as a disciple of Jesus."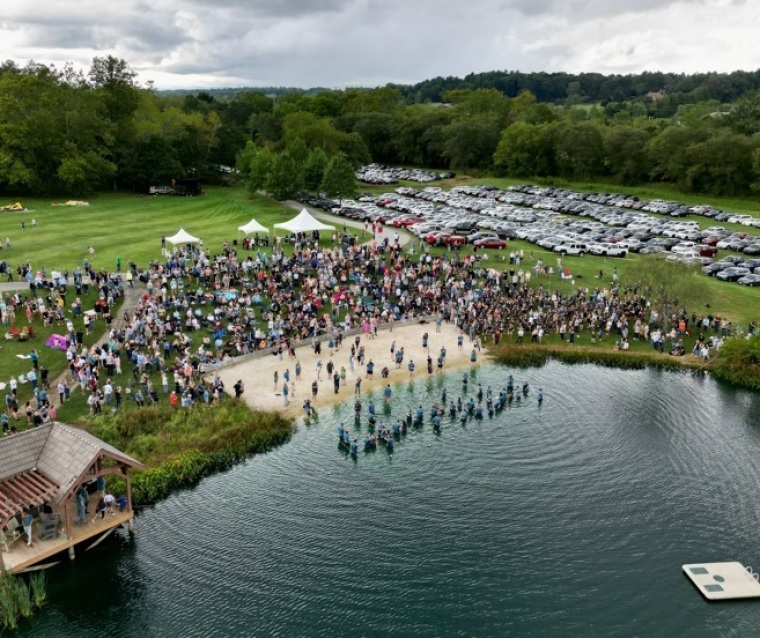 Goins also told CP that it was amazing both to see "hundreds of people profess Jesus as Lord" and "to hear each story of God at work in each person's life."
"Baptism is a great step for a Christ-follower, but it is often just the beginning," he added. "Our staff will continue to connect with each person to get involved in biblical community and additional ways to develop as a follower of Jesus. We're excited to continue to guide each person as they continue their discipleship journey."
Biltmore traces its origins to the 1889 founding of Fern Hill Baptist Church, which was located at the Biltmore Estate and originally had 25 congregation members.
In 2008, Bruce Frank became lead pastor, with the church opening multiple satellite locations during the 2010s, and welcoming Brevard Community Church as a member campus in 2021.
In addition to serving as lead pastor of Biltmore, Frank recently served as chair of the Southern Baptist Convention's sexual abuse task force, where he pushed for reform in response to reports that the denomination was failing to properly process claims of sexual misconduct.
"It will take a few years to change the culture and direction," Frank said in a speech at the SBC Annual Meeting last year when messengers voted to approve a series of recommendations to combat abuse. "But without action to act differently, there is no repentance."