North Dakota bans gov't officials from mistreating churches during pandemics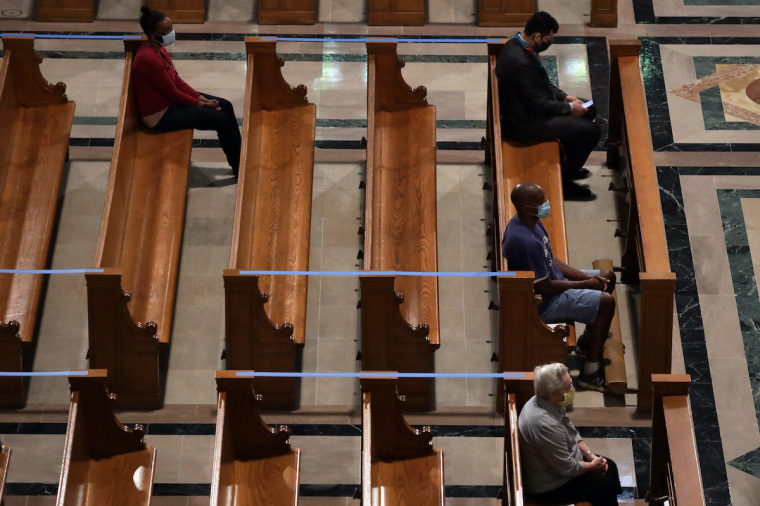 North Dakota has passed a law that largely prohibits the state government from treating houses of worship worse than non-religious establishments during times of emergency.
Gov. Doug Burgum signed Senate Bill 2181 into law on Monday, which amends subsection 12 of section 23-01-05 and section 37-17.1-05 of the North Dakota Century Code.
The new law prohibits state government health officials from, among other things, issuing emergency orders that treat religious bodies worse than secular entities unless a compelling state interest exists.
SB 2181 states that "any orders relating to disease control measures" cannot substantially "burden a person's exercise of religion unless the order is in furtherance of a compelling governmental interest and is the least restrictive means of furthering that compelling governmental interest." The states that officials can't treat "religious conduct more restrictively than any secular conduct of reasonably comparable risk, unless the government demonstrates through clear and convincing scientific evidence that a particular religious activity poses an extraordinary health risk."
Alliance Defending Freedom, a legal nonprofit that has filed multiple lawsuits on behalf of churches against various state restrictions on in-person worship during the pandemic, celebrated the news.
"Houses of worship and religious organizations provide soul-sustaining operations that are essential to our society and protected by the First Amendment," ADF Legal Counsel Greg Chafuen said in a statement.
"We commend North Dakota for making it clear that officials can't use a public crisis to discriminate against religious operations while promoting secular ones, and we encourage other states to pursue similar legislation."
Sponsored by six Republican state lawmakers, SB 2181 garnered broad support in the North Dakota legislature, passing the Senate by a vote of 46-0 and the House by a vote of 88-4.
Earlier this month, the North Dakota Catholic Conference sent an open letter to the House Judiciary Committee expressing its support for the legislation.
"The nationwide pandemic has brought renewed attention to how government actions can, intentionally or not, restrict the exercise of religious freedom," the conference argued in its March 16 letter. 
"For the most part, North Dakota has been spared the imposition of rules and policies unduly interfere with religious activity. Nevertheless, both the state and people of faith could benefit from established protections and parameters in the law."
The House of Representatives in Oklahoma passed a similar bill earlier this month that states that "no governmental entity shall substantially burden a person's free exercise of religion even if the burden results from a rule of general applicability."