North Korea Arrests Senior Citizen for Contacting Christians in China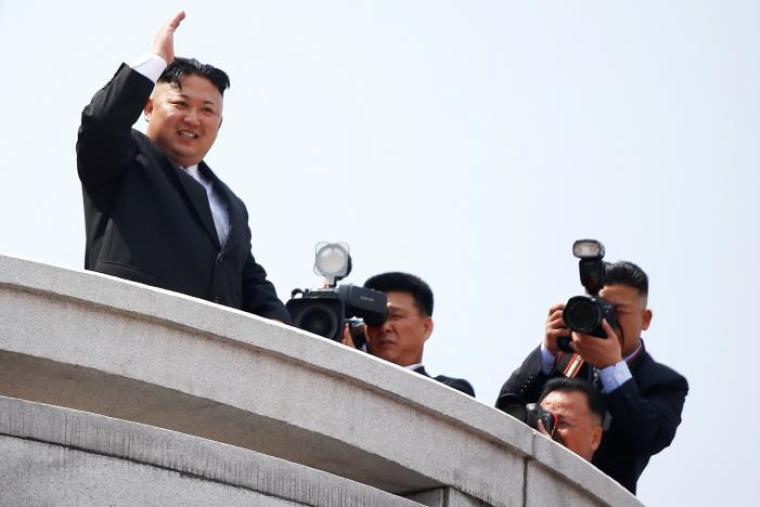 Authorities in North Korea's Yanggang province tied with rope, assaulted, dragged and arrested a 61-year-old resident days after he returned from China on charges of spying as he had allegedly contacted his Christian relatives in that country, according to reports.
The North Korean citizen, Kim Seung-mo, a resident of the Wiyon area of Hyesan city, was dragged by state security officials in front of Wiyon train station last week, according to Radio Free Asia.
Kim was shackled and tied with rope as he was dragged out from a town behind Wiyon brewery, an anonymous local source was quoted as saying.
It seemed he had been assaulted, as he had split lips and black eyes, and could not walk properly, the source said.
Kim used to work at the Wiyon substation in the electricity department there. He retired in March.
"After he came back from China, he openly told his neighbors that his relatives attended a Christian church, and the church's pastor collected many used clothes from parishioners for him," another local source was quoted as saying. "It seems like someone informed state security agents about him."
He added that the man "was arrested on charges of spying because he did not report the fact that his relatives are churchgoers and that the church pastor helped him."
According to Open Doors, between 50,000 and 70,000 Christians are suffering in labor camps in North Korea.
Last year, a report by the U.K.-based Christian Solidarity Worldwide revealed that the communist government in North Korea has crushed Christians under a steam roller, hung them on crosses above raging fires, herded them off bridges and used other brutal forms of torture. "Documented incidents against Christians include being hung on a cross over a fire, crushed under a steamroller, herded off bridges and trampled underfoot. A policy of guilt by association applies, meaning that the relatives of Christians are also detained regardless of whether they share the Christian belief."
The Kim regime is terrified of the Gospel, Sen. James Lankford, R-Okla., told North Korean freedom activists gathered for International Christian Concern's 2017 Capitol Hill advocacy day on Capitol Hill in May.
Lankford, the co-chair of the Congressional Prayer Caucus, said, "It's amazing to me that when I walked up to the dais, I walked up holding this [Bible]. If I did the same thing speaking in North Korea, this would give me a hard time. It would be longer if I handed it to you."
The thousands of Christians who participate in the underground house church movement and Christians who evangelize run the risk of being arrested and thrown into labor camps and tortured along with other people of faith, political enemies of the Kim regime and those who advocate for freedom. Hundreds of thousands of prisoners have died since the Kim regime came to power in 1948.
"I'm astounded by that. I am astounded by that as a Christian myself. But I am astounded by that because [sharing the Gospel] attracts the fear of Kim Jong Un and that regime," Lankford said. "I think about the words that are in this book and how terrified they are of this book. I think about some of the things that it says."