North Korea Sentences Canadian Pastor to Life in Prison for 'Crimes Against the State'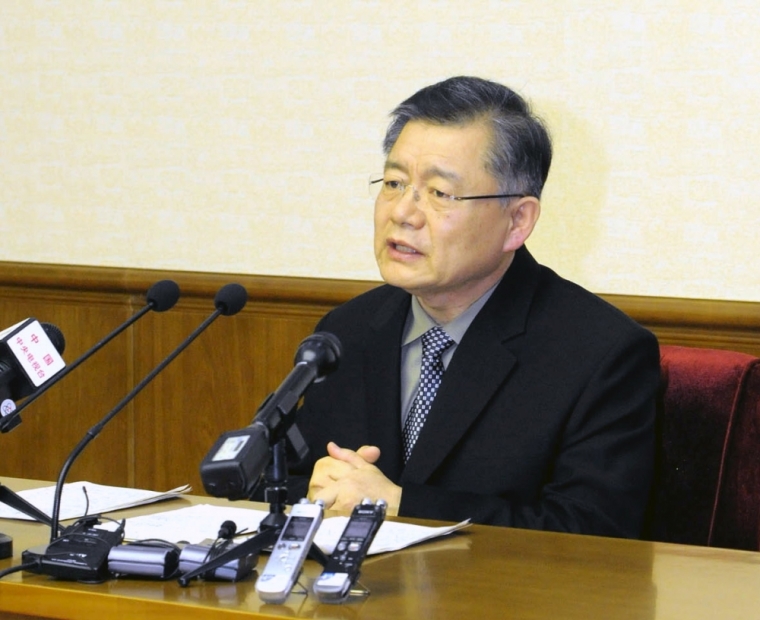 A Canadian pastor being held in North Korea since February was sentenced to life in prison this week for allegedly committing crimes against the state.
Hyeon Soo Lim, pastor of the Light Korean Presbyterian Church in Toronto, Canada, was sentenced to life in prison and hard labor in a brief court hearing on Wednesday.
The pastor had traveled to the isolated Asian country in early 2015 for a missionary trip, and has been imprisoned ever since.
The government-controlled KCNA media outlet reported on Wednesday that the pastor was allegedly involved in attempting to convince North Koreans to defect to South Korea.
The statement from KCNA alleged that Lim had "committed anti-DPRK religious activities, conducted false propaganda among overseas Koreans, and took active part in the operation of the U.S. and (a South Korean) conservative group to lure and abduct DPRK citizens [...] in their programs for 'aiding defectors from the north.'"
The North Korean government has, in the past, accused international visitors of carrying out similar crimes against the state.
The Canadian Department of Foreign Affairs released a statement following Lim's sentencing that criticized "the unduly harsh sentence given to Mr. Lim by a North Korean court, particularly given his age and fragile health."
"Mr. Lim has been in detention since February and despite repeated requests, Canadian officials have not been able to meet with him to verify his health and well-being. The trial was our first opportunity to see him. This is a serious violation of the Vienna Convention on Consular Relations and the right of states to have consular access to their citizens," François Lasalle, a spokesman for Canada's Department of Global Affairs, added to the New York Times in a statement.
Earlier this year, the pastor was filmed reading from a script that allegedly served as an admittance to guilt.
"The worst crime I committed was to rashly defame and insult the highest dignity and the system of the republic," Lim said in a televised announcement earlier this year.
The North Korean government frequently forces international prisoners to apologize for their purported crimes. Previous detainees have argued that they were forced to read from a script that served as their confession.
Lim's church has repeatedly defended its pastor, arguing that in the past, Lim has made over 100 humanitarian trips to North Korea to help build an orphanage and nursing home.
North Korea has long been criticized by the international community for its numerous human rights offenses, especially against those of religious background who visit the country.
The Amnesty International human rights group previously described North Korea as containing "the world's longest running and largest complex of political prison camps (estimated population 100,000-130,000) in which detainees face systematic and sustained violations of their human rights."