North Korean Female Soldiers Repeatedly Raped, Forced to Shower With Snakes, Stop Having Periods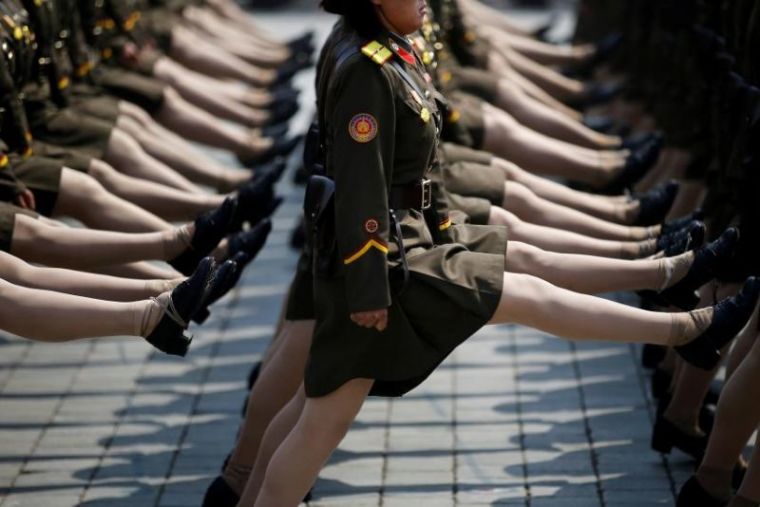 Female soldiers in North Korea's army are mistreated so severely, including being repeatedly raped, that many of them have stopped menstruating, a defector has said.
Lee So Yeon told BBC News in an interview that she served in the army for nearly 10 years, and experienced firsthand the deplorable conditions soldiers are forced to serve under.
"After six months to a year of service, we wouldn't menstruate any more because of malnutrition and the stressful environment," Lee recalled.
"The female soldiers were saying that they are glad that they are not having periods. They were saying that they were glad because the situation is so bad if they were having periods too that would have been worse."
The defector revealed that since the army did not make provision for menstruation, she and her female colleagues were forced to reuse sanitary pads.
She said that while she was not raped during her time in the army between 1992 and 2001, many others were.
"The company commander would stay in his room at the unit after hours and rape the female soldiers under his command. This would happen over and over without an end," Lee said.
Besides the sexual abuse and meager food provisions, soldiers also had to survive under highly unsanitary conditions, the former soldier revealed.
"We sweat quite a bit," she recalled.
"The mattress we sleep on, it's made of the rice hull. So all the body odor seeps into the mattress. It's not made of cotton. Because it's rice hull, all the odor from sweat and other smells are there. It's not pleasant."
Lee explained that hot water was not provided, with the army connecting a hose to a mountain stream that the soldiers had to use to take showers.
"We would get frogs and snakes through the hose," she said.
While at the time Lee joined the army voluntarily, the government of Kim Kong Un announced in 2015 that all North Korean women must serve seven years in the military.
A male North Korean soldier who fled across the border earlier in November made international news last week after South Korean doctors treating him found 11-inch parasites inside his body.
"I've never seen anything like this in my 20 years as a physician," doctor Lee Cook-jong told reporters.
The defector, who was shot by border guards as he fled across the border, is battling for his life, with the parasites, suspected to be due to eating contaminated food, making it harder for his wounds to heal.
U.S. President Donald Trump declared North Korea a state sponsor of terrorism on Monday, allowing for strong sanctions to be imposed on Kim's regime and its nuclear program.
"In addition to threatening the world by nuclear devastation, North Korea has repeatedly supported acts of international terrorism, including assassinations on foreign soil," Trump stated.
"This designation will impose further sanctions and penalties on North Korea and related persons and supports our maximum pressure campaign to isolate the murderous regime."