Norway Ends 500-Y-O Lutheran Church Partnership, 'Biggest Change Since the Reformation'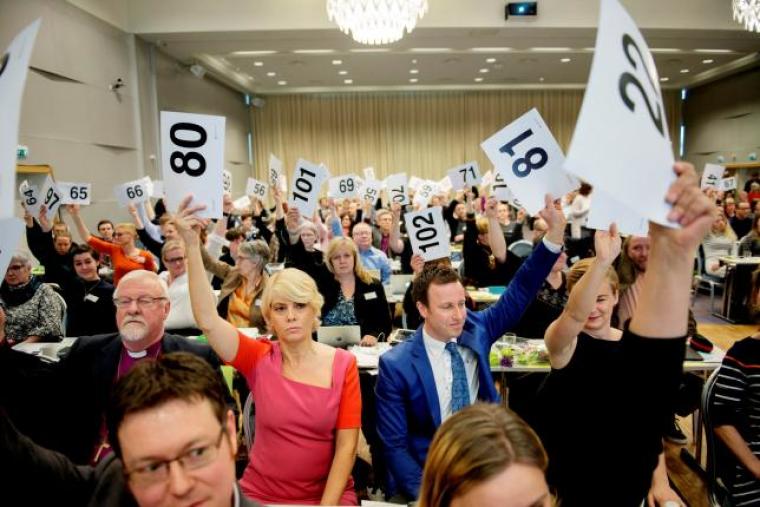 The Church of Norway formally split from the state on New Year's Day, ending a nearly 500-year partnership and what some have called the biggest change to the Church "since the Reformation."
As Premier reported, the church and the state voted to go their separate ways eight years ago, but had to wait until Jan. 1 for the legislation to pass into law. The Church of Norway, a Lutheran denomination which remains the country's largest church, will still receive some support from the state, though 1,250 clergy will no longer be employed by the government.
"We are facing the biggest organizational change of the church since the Reformation," said Jens-Petter Johnsen from the Church's National Council.
"The changes will create a clear separation between church and state," he added.
Some atheist organizations are unhappy that the split hasn't gone far enough, as the Local Norway reported.
"We will not be getting a real distinction. Parliament came part of the way this time, but not far enough," said Kristin Mile, the secretary general of the Norwegian Humanist Association.
Mile further argued that the Norwegian government needs to stop connecting one religion to the state. "As long as the Constitution says that the Church of Norway is Norway's national church, and that it should be supported by the state, we still have a state church," she said.
Johnsen suggested that the new "national church" title is going to bring about important changes, however.
"When we had a state church, the debate centered around the question of whether we had a church in which the state would decide everything. With a national church, the debate is now about whether it is the people in the church who should decide everything," he explained.
"This is about that the church having a biblical basis, that one can not vote their way out of."
Though Norway remains a largely Christian country, church attendance and identification with religion continue to see a substantial decline. As many as 15,000 Church of Norway members reportedly quit in the first four days alone after the Church set up a website allowing for an easy way to sign up or deregister.
Church council leader Kristin Gunleiksrud Raaum said at the time that despite the drop in membership, the Church is committed to upholding its transparency with the new online system.
"We will continue to have a broad and open national church. But no one should be a member of a religious community against their will, and therefore I am glad that this self-solution is in place. Those who mistakenly listed as a member of the Norwegian Church or who do not wish to be members can now easily change their status, and it will give us a more accurate registry," Raaum said back then.