NY Fashion Week: Christians Celebrate Candace Cameron Bure's Daughter Natasha and Duck Dynasty's Sadie Robertson Runway Appearances
NY Fashion Week: Christians Celebrate Candace Cameron Bure's Daughter Natasha and Duck Dynasty's Sadie Robertson Runway Appearances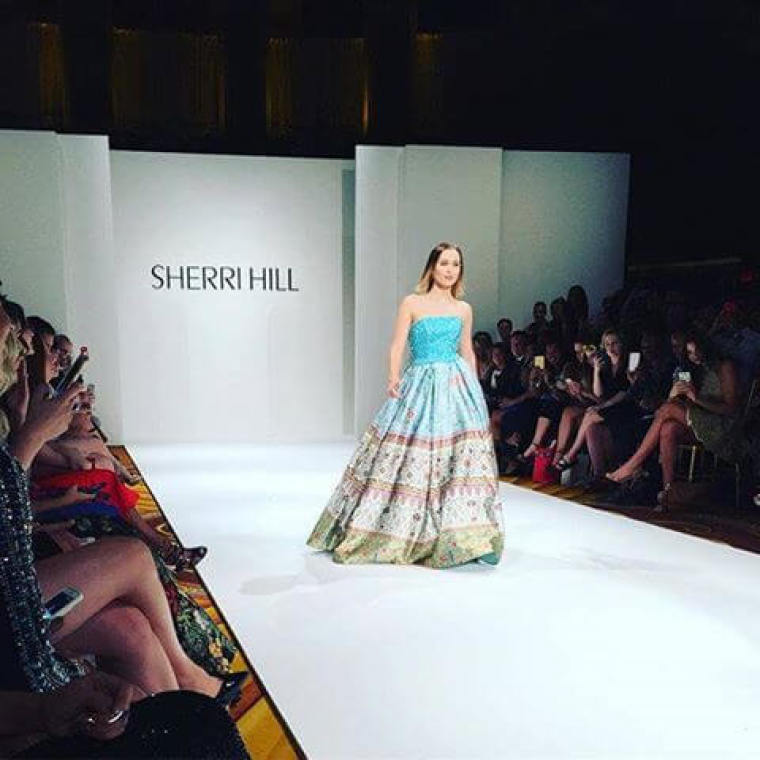 New York Fashion Week is a biannual series held in February and September of each year. The elaborate experience often features celebrity appearances both in attendance and on the runway. This year two popular entertainers in the Christian community joined the mix, Duck Dynasty's Sadie Robertson and Natasha Bure, daughter of Candace Cameron Bure, who were both celebrated as they walked in the Sherri Hill Spring 2017 show.
Fashion week is an international phenomenon where fashion collections are shown to buyers, the press, and the general public for the first time. The collections are usually exhibited in open space galleries, lofts, tents at Bryant Park and extravagant open rooms when held in New York City. American fashion designer and businesswoman Sherri Hill is now catching the eye of the Christian community after featuring the daughter of "Fuller House" star Natasha as well as Duck Dynasty's Sadie Robertson in her latest show held at the Gotham Hall on Monday night.
Bure took to social media to share her excitement for both Natasha and Robertson.
"Watching @natashabure walk in the @sherrihill show last night. My heart swells watching my kids make their dreams come true," Bure wrote on Instagram with the hashtag proud mama.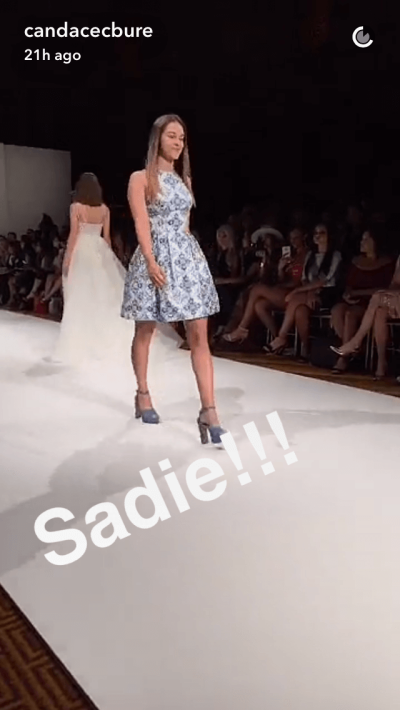 The actress and "The View" host also took to Snapchat to share a video of Robertson as she modeled Hill's new couture collections.
Bure and Robertson fans immediately flooded their social media walls with support as they posted pictures and videos of the event.
"You look so great in the Sherri Hill line! by the way you also look great in jeans and tee! keep smiling ! ur smile lights up the whole world!" one supporter wrote on Robertson's Instagram.
Another user commented on Bure's page that Natasha's success comes from her great parenting.
"I love how your kids are following their dreams and accomplishing so much without compromising on your ideals. I thank you for giving my family that role model for my kids to follow," the Instagram user noted.
Both Natasha and the Duck Dynasty star talked about their unique experiences leading up to the fashion show.
Bure asked her celebrity friends for advice for her daughter and Natasha revealed that fashion model Gigi Hadid provided one major piece of advice.
"Gigi was on my mom's show a couple days ago and my mom like ran up to her and was like, 'Do you have any advice for Natasha? You know my daughter is walking for the first time.' Gigi was like, 'Yeah! The only advice I would give is to just walk like you're walking on the street,'" Natasha told People Style backstage before the Sherri Hill show. "So that's just something I've kept in the back of my head but otherwise I really haven't asked for much advice, just because I feel like if I overthink it, I will just go crazy."
Unlike the budding star, Robertson has walked the runway three times before Monday night.
She first walked for Sherri Hill in 2013 and was featured in the 2016 February fashion show and now again.
The "Dancing With The Stars" finalist recently talked to US Weekly and shared how much she really enjoys being a part of Hill's fashion shows.
"I think the best part is Miss Sherri is just so awesome. She makes the most beautiful dresses and she lets me being me. She lets me show my personality, so I don't feel like I have to be a model necessarily and have a serious face. I told Miss Sherri, 'I'm so overjoyed to be here that I don't think I can not smile, it's impossible to be serious,'" Robertson maintained.
For both girls, fashion does not end there. Robertson is gearing up for the release of her new clothing line, Wild Blue and Natasha is collaborating in a new jewelry venture with her mother called, 31 Bits.
Follow Jeannie Law on Twitter:
@jlawcp