Obama's Response to Little Sisters of the Poor Shows 'Total Misunderstanding of Faith,' Paul Ryan Argues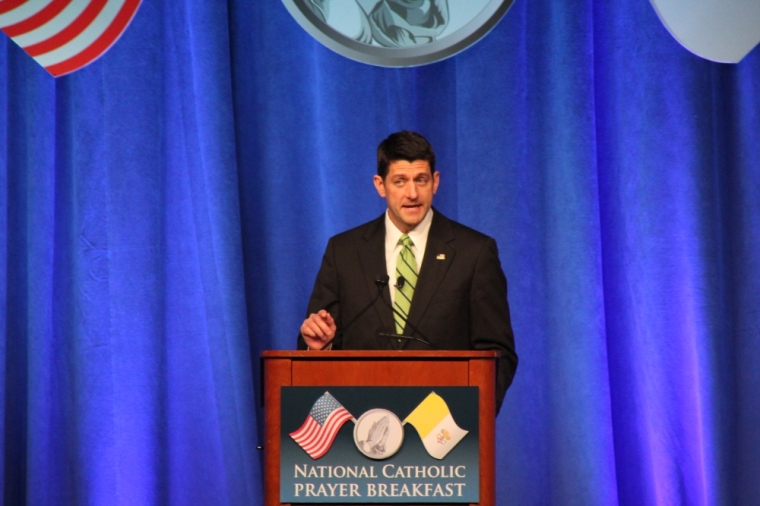 WASHINGTON — Speaker of the House Paul Ryan, R-Wis., argued Tuesday morning that the Obama administration has displayed a "total misunderstanding of faith" in its demands that the Little Sisters of the Poor and other religious non-profits be complicit in providing birth control and abortifacients to employees.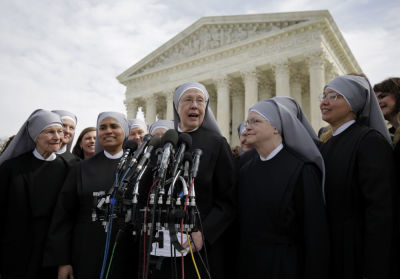 In a speech at the National Catholic Prayer Breakfast, Ryan praised the United States Supreme Court's unanimous decision on Monday to send the Little Sisters' case (Zubik v. Burwell) against the Department of Health and Human Services Obamacare mandate back to lower courts and vacate a lower court ruling, which had forced the Catholic order of nuns to allow the federal government to provide their employees birth control and abortion-inducing drugs through the organization's health plan.
Ryan stressed that religious liberty is one of the fundamental keys to happiness and any attempt by the government to restrict religious freedom should be strongly contested.
"Life is not just a world full of sound and fury [led by] nothing. Life is full of meaning. That is why prayer is important. It is the hotline to heaven," Ryan stressed. "That is why we object when government restricts religious liberty. When faith is ruled out of bounds, than happiness itself is being placed out of reach."
Ryan explained that the Little Sisters case is a prime example of how people should to push back against the government when it steps over the line to restrict freedom of religion.
"If you need an example, look no further than the Little Sisters of the Poor. I think we can all agree that they are doing some of the most noble work out there. Yet, the administration has been trying to force them to offer benefits that violate their beliefs," Ryan explained. "The Sisters have tried to negotiate with this administration, but frankly its response has shown a total misunderstanding of faith."
While the HHS mandate requires employers to provide birth control and other abortion-inducing drugs to employees through health plans, the administration's key argument is that it provides religious non-profits an accommodation allowing them to opt-out of paying for those drugs.
However, the administration's accommodation requires the organizations to participate in the provision of those drugs to their employees through the organization's health providers.
The organizations and their legal teams have maintained that even though the accommodation prevents them from paying for those drugs, it still makes them complicit in violating the convictions of their faith.
Although the administration has given corporations like Exxon and Visa, and also church entities, total exemptions from the mandate, religious nonprofits have not been given that same exemption. If the religious non-profits do not abide by the mandate or the accommodation rule, they could have been forced to pay upwards of $100 per employee in fines.
In order to explain just how the administration has shown a "total misunderstanding of faith" in its dealings with the Little Sisters, Ryan detailed a cartoon strip that was posted to the Little Sisters' website that he says "illustrates this disagreement perfectly."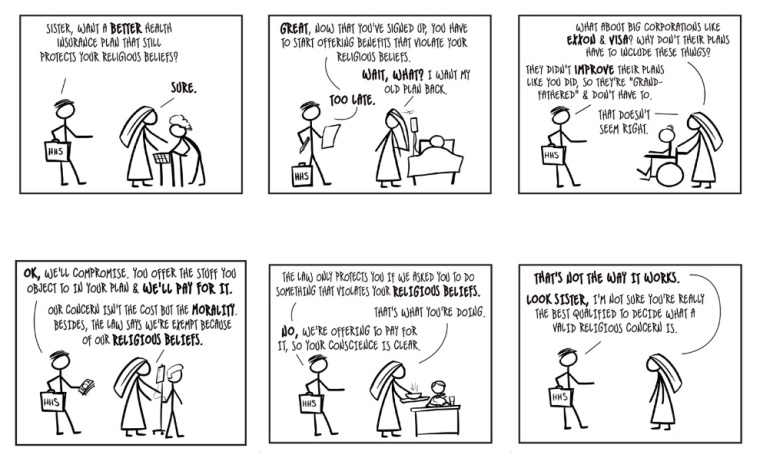 "They should not have to participate in anyway even if it seems like a formality," Ryan said. "That's the problem. This administration seems to believe only in a material world and the only stuff that matters is dollars and cents. That is a very cold and very unfeeling world to live in. That is not the kind of country that the Constitution envisions."
Ryan and other colleagues in the House of Representatives signed onto an amicus brief sent to the Supreme Court in support of the Little Sisters. Additionally, Ryan invited nuns from the Little Sisters of the Poor to President Obama's last State of the Union Address in January.
"Thankfully, even with a 4-4 court, we got some good news from the Supreme Court yesterday when it sent them packing and sent the case back to the lower courts. Thank God that has happened," Ryan said. "Clearly the court does not believe that the government has done a good enough job protecting religious liberty. That much is clear. That's why we are calling on the administration to eliminate this burden once and for all."
"This seems so obvious to all of us that you might start to get discouraged. Why is this even an issue?" he asked. "I actually think religious liberty is going to make a comeback because there is a growing need for faith in this nation."