Obama's Muslim Half-Brother Says He Is Voting for Donald Trump; Supports Ban on Muslims
Obama's Muslim Half-Brother Says He Is Voting for Donald Trump; Supports Ban on Muslims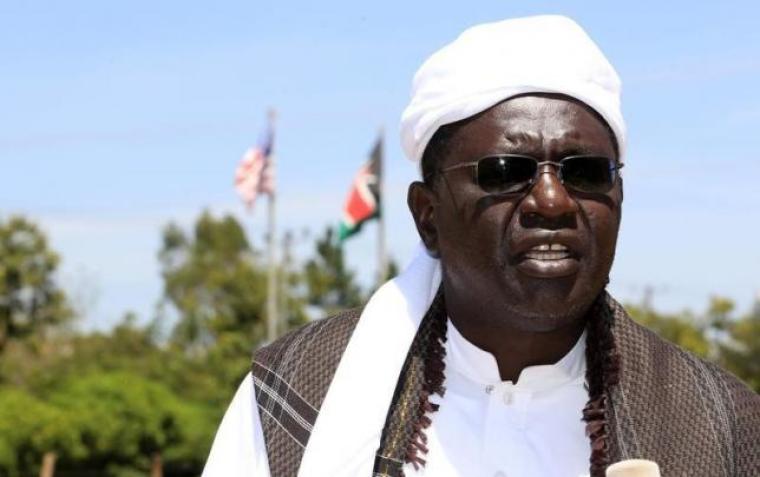 The half-brother of U.S. President Barack Obama has revealed that he is planning on voting for Republican presidential candidate Donald Trump, and said that he supports Trump's proposed plan for a temporary ban on Muslims coming to America.
BBC News reported that Malik Obama, who is a Muslim Kenyan with U.S. citizenship, believes that Trump "comes across as a straightforward guy."
"He appeals to me and also I think that he is down to earth and he speaks from the heart and he is not trying to be politically correct. He's just straight-forward," the man said.
He also called the proposed Muslim ban "common sense," in light of the terror attacks and security issues facing America.
"I'm a Muslim, of course, but you can't have people going around just shooting people and killing people just in the name of Islam," Malik Obama added, according to Reuters.
The president's half brother has lived in Washington since 1985, and is now an independent financial consultant.
Malik Obama has been highly critical of the president, who he claimed once "made a big deal about his heritage ... and now it's a complete blackout." He argued that it was "sort of disappointing, somewhat hypocritical" that no representatives of the Obama family from Kenya were invited to attend the Democratic convention in Philadelphia this week.
President Obama was born in Hawaii to an American mother and a Kenyan father, who left them when he was only two years old.
Obama has given his full backing to Democratic presidential candidate Hillary Clinton for November's election, and has been highly critical of Trump's proposed Muslim ban.
"That's not the America we want," Obama has said. "It doesn't reflect our democratic ideals. It will make us less safe."
The president said that banning Muslims coming to America would be analogous to many of the country's other most "shameful" moments in history, where the government mistreated its people.
"If we ever abandon those values, we would not only make it a lot easier to radicalize people here and around the world, but we would have betrayed the very things we are trying to protect," Obama warned, according to CNN.
Malik Obama defended his right to criticize his half-brother, pointing to the freedom of expression.
"To each his own. I speak my mind and I'm not going to be put in a box just because my brother is the president of the United States," he added.
In an earlier interview with New York Post, he said that one reason he is not a Democrat is because of the Party's support for same-sex marriage.
"I feel like a Republican now because they don't stand for same-sex marriage, and that appeals to me," he said.