Obama to Name Stonewall as First National Monument for Gay Rights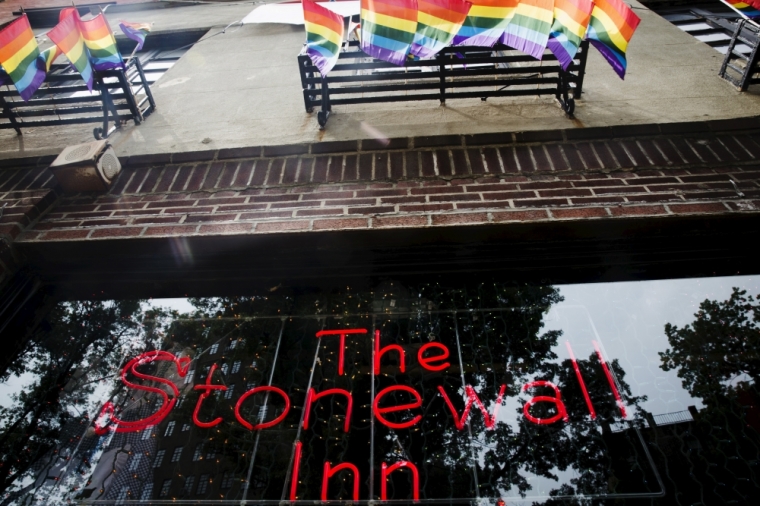 President Obama is expected to commemorate the United States' first national monument for the gay rights movement in New York City near a tavern that many claim is the birthplace of the American LGBT rights movement.
According to The Washington Post, sources close to the Obama administration say they envision building a monument on a piece of parkland that lies across the street from the Stonewall Inn in Greenwich Village, a place that many believe is where the gay rights movement in America began with an uprising in 1969.
The Post reports that Interior Secretary Sally Jewell and National Park Service Director Jonathan B. Jarvis and Rep. Jerrold Nadler, D-N.Y., will hold a public hearing on May 9 in New York City in order to get feedback on the proposal.
As officials are investigating the history of the land title, Obama is preparing to designate the area for the monument as part of the National Park Service as early as June, as long as there are no complications with the investigation.
"We are excited about this, and we do think that the president should move forward on it," Kristen Brengel, the vice president for government affairs at the National Parks Conservation Association, told The New York Times.
Proponents of the proposed monument believe that it will help strengthen the battle against so-called sexual orientation and gender identity-based discrimination, which claimed a major victory in June 2015 when the Supreme Court legalized same-sex marriage.
The historic protests outside Stonewall Inn that began on June 28, 1969, lasted six days. The uprising was in response to a police raid on the tavern, which was frequently patroned by gay men. The police raid of the tavern sparked a spontaneous riot.
The bar has already been given landmark status, as some gay activists and sympathisers consider it to be the "Mecca" of the gay rights movement.
"Stonewall deserves to be remembered," Brian Sullivan, a former bartender at the tavern, told The New York Times. "When I started coming here, gay people were disowned by their families, so this is the place where we formed a new gay family of our own."
"This is the mecca; it's where it all started," he added.
In April, Jewell called out the National Park Service over the fact that there is still no monument honoring the LGBT community in the US., even after she announced a study in May 2014 to find important LGBT landmarks to include as a national park.
"For too long, our national parks have ignored important parts of our nation's story," Jewell said, according to CNS News. "Right now, there's not one national park or national monument focused on the struggle for LGBT rights."