Obama Nominates Muslim to Serve as Federal Judge; Muslim-Americans Celebrate Inclusion, Diversity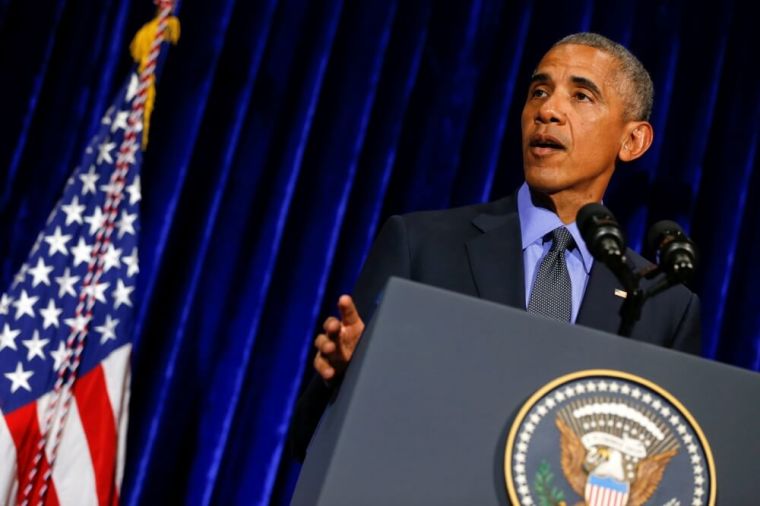 A Muslim-American group has hailed President Barack Obama for nominating a Muslim Washington lawyer to the U.S. District Court bench, noting that Obama has made a gesture of inclusion and valuing diversity.
Announcing Abid Riaz Qureshi's nomination, Obama said in a statement:
"I am pleased to nominate Mr. Qureshi to serve on the United States District Court bench."
He added: "I am confident he will serve the American people with integrity and a steadfast commitment to justice."
Muslim-American groups, such as the Council on American-Islamic Relations, hailed the nomination.
"The nomination of Abid Qureshi to fill a seat on the U.S. District Court for the District of Columbia sends a message of inclusion that is welcomed by the American Muslim community and by all Americans who value diversity and mutual respect at a time when some seek division and discord," said Nihad Awad, the group's National Executive Director.
Qureshi, a graduate of Harvard Law School and Cornell University, works as a partner in the Washington, D.C. office of Latham & Watkins LLP, the White House noted, and specializes in areas involving the False Claims Act, health care fraud, and securities violations.
CNN pointed out that it is unlikely that Qureshi will be appointed a federal judge by the time Obama's tenure as president ends in January, as the Senate has been slow in dealing with judicial nominations.
Obama has sought to reach out to the Muslim-American community on a number of occasions during his time in office, and back in February visited a mosque for the first time, seeking to celebrate Muslim Americans and reject bigotry in the country.
"Let me say as clearly as I can as president of the United States: you fit right here," Obama said in his visit to the Islamic Society of Baltimore. "You're right where you belong. You're part of America too. You're not Muslim or American. You're Muslim and American."
Prominent Evangelical leaders, such as the Rev. Franklin Graham, denounced Obama for his gesture, however, and argued that "Islam cannot save anyone."
"The foundations of this nation have nothing to do with Islam, but everything to do with the Church of Jesus Christ. Islam cannot save anyone from Hell or open the gates of Heaven," Graham, who is the president and CEO of the Billy Graham Evangelistic Association and of Samaritan's Purse, wrote in a Facebook message at the time.
"Only One can do that — Jesus Christ, the Son of God who paid the debt of sin for all mankind by giving His life as a sacrifice on Calvary's cross where He suffered and died for our sins, took our sins to the grave, and on the third day God raised Him triumphantly to life," he added.
"He's alive today. Muhammad is dead. I worship a risen Lord! Islam can't compete with that."