Obama Policies Discriminate Against Christians While ISIS Commits Genocide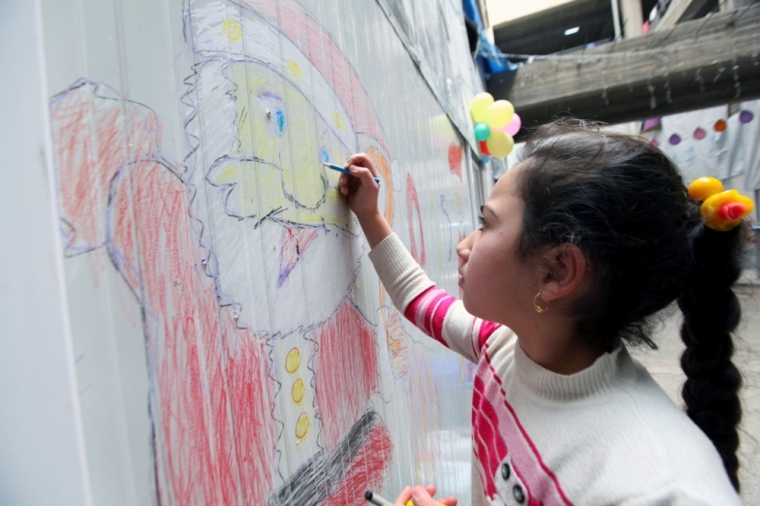 A similar announcement by the U.K. government stirred a parliamentary firestorm over the question of how such programs will fail to help the minorities stranded in the region. Both the current and the preceding archbishops of Canterbury voiced protest. The latter, George Carey, expressed outrage that the Christians would be "left at the bottom of the heap," explaining that a policy of accepting only those from U.N. camps inadvertently discriminates against the very Christian communities most victimised by the inhuman butchers of the so-called Islamic State. Christians are not to be found in the UN camps, because they have been attacked and targeted by Islamists and driven from them. They are seeking refuge in private homes, church buildings and with neighbours and family.
The House of Lords took up the issue on September 9 after Lord Ahmad of Wimbledon, speaking as parliamentary under-secretary of state for the Home Office, introduced the program, saying that it would not "distinguish on the basis of religion."
Lord Green of Hurstpierpoint pressed the objection that not to discriminate would amount to discrimination against the Christians.
Baroness Berridge of the Vale of Catmose argued that "while no one can theologically or legally defend prioritising people on the grounds of their faith alone, ... where there is evidence of persecution on the grounds of faith or belief, membership of those communities should be a relevant criterion used by the U.N. and the U.K. in assessing those in greatest need."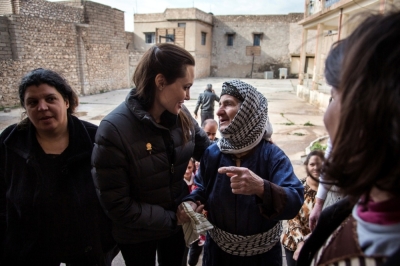 The former archbishop of Canterbury expressed outrage that Christians would be "left at the bottom of the heap" of refugees whom Britain would accept.
While the matter is unresolved in the U.K., Canada has since clarified that its Syrian-refugee program would include Iraqis and would not be limited to those inside U.N. refugee camps. But even the expanded programs there are likely to grant only a small fraction — their proportion of Iraq's or Syria's population — of the spaces allotted to persecuted minorities. For religious minorities from Iraq, that fraction could be as low as one in 100. There has been no move to prioritize them on the grounds that they face genocide. In other words, according to this reasoning, Jews during the Holocaust should have been given refuge only in proportion to their population as a fraction of the population of Nazi Germany and other Axis-controlled countries where they faced genocide.
Like the Yazidis, the overwhelming majority of Iraqi Christians, and increasing numbers of Syrian Christians, say that they are desperate to leave and will go anywhere they can to rebuild their lives. In their sanctuaries in Kurdistan, Jordan, and Lebanon, they have no resettlement right to work, go to school, or even drive a car.
They see no future for themselves in their ancient homeland. Recent statements by American military experts validate the view that it will be a long time before ISIS is defeated and that the borders of Syria and Iraq may eventually be redrawn along lines corresponding to the majority sectarian and ethnic groups.
In the meantime, Christian and Yazidi lands are undefended. Bishop Jammo reports that even in Baghdad the Iraqi government has failed to legally protect Christians' ownership rights to their homes. Bashar Warda, the Chaldean Catholic archbishop of Erbil, tells me that, should ISIS be someday defeated, no government authority will be likely to adjudicate the rights of minorities if they find that their properties are occupied by others.
Some regional Christian leaders are now imploring the world for asylum for their flocks.
"I am calling on the international community," says Yohanna Mouche, the Syriac Catholic archbishop of Mosul. "If they cannot protect us, then they must open their doors and help us start a new life elsewhere."
Bishop Jammo has long pressed this point but emphasizes that Iraqi and Syrian Christians should be resettled in large communities so that their Aramaic language, spoken by Jesus and his apostles, and their precious ancient culture and traditions might be preserved.
The Obama administration has offered no assurance that it will look outside the U.N. system to ensure that any Christians and Yazidis who fled ISIS will be included under the U.S. quota program. Whether out of indifference or by intent, the administration is abandoning the members of these religious minorities. In so doing, it is impeding their chances of survival, along with dooming the imperative of "never again."
This article was originally posted here 
Nina Shea is director of Hudson Institute's Center for Religious Freedom and co-author of Persecuted: The Global Assault on Christians (Thomas Nelson Publishers, March 2013).