Obama Policies Discriminate Against Christians While ISIS Commits Genocide
The Obama administration maintains that its principal strategic response to the conflict in Syria is humanitarian, not military, and focused on human rights. In Syria as well as Iraq, the consequences of this policy have been shockingly deficient.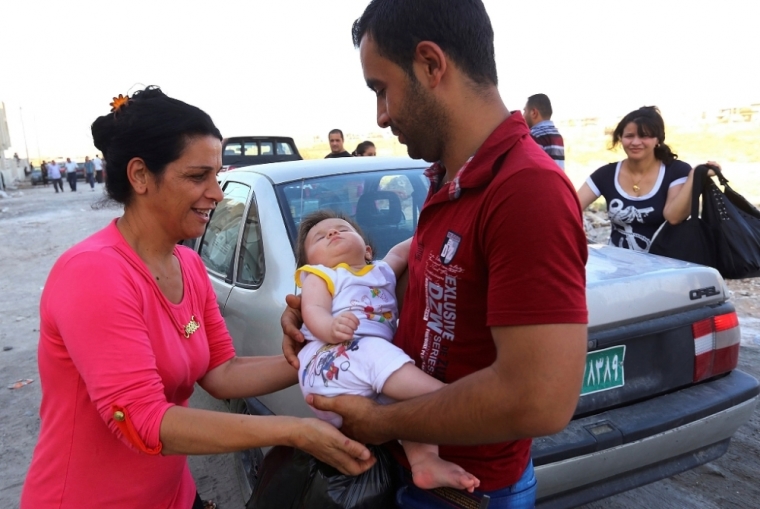 The West is only now beginning to wake up to its catastrophic results, as Europe struggles with a mass migration of a magnitude the continent has not experienced since the 1940s.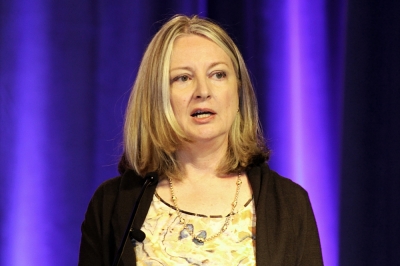 In April, Assad began intensifying the barrel bombing of Aleppo and Damascus's Sunni neighborhoods while streamlining the passport process. In June, the U.N. was forced, unconscionably, to slash Syrian refugee food rations for lack of funding. Whether it was then, or when human traffickers began operating rickety craft from the port of Izmir, Turkey — leading to some 3,000 drownings — at every juncture, the administration failed to lead a serious effort to mitigate the suffering. This explosion has been building for years. The administration slumbered instead of coordinating an effective allied effort to head off a dangerous and chaotic westward surge of hundreds of thousands, potentially tens of millions, of oppressed and poor migrants, with some terrorists among them.
And that's not the half of it. In Syria and Iraq, there continues to develop a horrific human-rights crisis that evokes the darkest episodes of World War II. ISIS and other Islamist extremists are waging genocide, the most egregious of all human-rights atrocities, against Christians, Yazidis, Mandaeans, and other defenseless religious minorities, whom the administration, apart from last year's airstrikes to help the Yazidis, has failed.
This religious genocide is distinct from but simultaneous with the region's wars. Similar to Jews under Nazi domination during World War II, the Christians and other minorities in the Middle East today are facing, in addition to the wartime privations suffered by the general population, a relentless and deliberate extermination campaign being carried out in the name of Islamic purification.
In the summer of 2014, ISIS launched its caliphate from Mosul by marking Christian homes with the red letter "N," for "Nazarene," before confiscating them and exiling their owners. Since then, it has pursued Christians and the other minorities with a systematic intensity intended to delete every trace of their ancient presence. Solely for their religion, Christians and Yazidis have been beheaded, enslaved, abducted and sold, forcibly converted to Islam, and stripped of all their property. Their houses of worship and their cultural artifacts have been expropriated or demolished, including the fifth-century monastery in Qaraytain and Nineveh's fourth-century Mar Behnam monastery.
Those driven by ISIS from Qaraqosh, the largest Christian town on the Nineveh plain, fill the Mar Elias camp in Erbil, Kurdistan. Every Christian family had a personal story to tell Hudson Institute researchers last week: A dentist tells of her colleague, another dentist, who was kidnapped and is thought now to be either dead or forcibly converted to Islam. Another friend was captured and is feared dead because he once worked for Coalition Forces. After a sibling was captured, her family says, they spent thousands of dollars in ransom scams and have now come to believe that she is an "ISIS bride." A 14-year-old cousin of another family is also thought to be enslaved.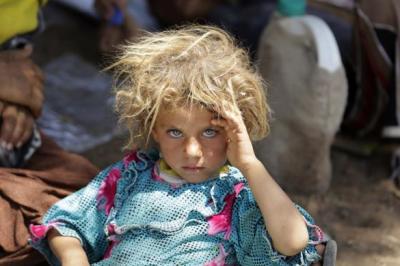 More than a year after it began, ISIS's persecution continues. Some 3,000 Yazidi women and girls and smaller numbers of Christians remain enslaved by ISIS for sex. The practice of sexual enslavement, explicitly directed against Christians and Yazidis, is now institutionalized by the Islamic State. It was revived last year by ISIS head Abu Bakr al-Baghdadi himself when he took captive and serially raped American humanitarian Kayla Mueller.
Hundreds of other Christian civilians remain ISIS prisoners, including 460 taken during the spring and summer from northern Syria. Others have been slaughtered. Catholic priest Father Jacques Mourad was captured in Syria in July and has disappeared. Another Iraqi priest was killed and returned in pieces to his family, despite a payment of $120,000 in ransom. This seems to be a new trend: Recently other Iraqi Christian hostages have been killed despite ransom payments.
Pope Francis has been among those trying in vain to call attention to the ongoing attempt at extermination. In July, referring to these persecuted Christians, he asserted that "a form of genocide — and I stress the word 'genocide' — is taking place, and it must end."
He has taken to wearing around his neck the cross of Father Ragheed Ganni, an Iraqi priest whose throat was slit by Islamists when he refused to close his church in Mosul. In another dramatic gesture, the Vatican on September 6 gave refuge to a Melkite Greek Catholic family from Damascus. The pope has urged others to do likewise.
Top officials in the Kurdish Regional Government, which refers unequivocally to the "genocide," has given sanctuary to 120,000 Christians and more than 500,000 Yazidis — that is, to most of the displaced members of those two populations who have fled the killing fields of Nineveh. Even the dilatory U.N. has reported that the minorities' situation "strongly suggested" genocide. A formal U.N. finding will likely come too late to make a difference.
In Congress, a bipartisan resolution, introduced on September 9 at the initiative of Representative Jeff Fortenberry (R., Neb.), officially identifies as "genocide" this persecution of religious minorities. The bill has already drawn scores of signatories eager to spur meaningful change in U.S. policy.
So far, the Obama administration has failed to take note. Were it to acknowledge genocide, it would be bound by the U.N. Genocide Convention to act to end it. The Obama administration says it will accept only Syrian refugees from U.N. camps, a decision that will de facto exclude Christian and Yazidi refugees who have fled Iraq.
Only after the migrant crisis in Europe began making daily headlines did the State Department, following Europe's lead, announce that it would accept limited numbers of "Syrian refugees." This anodyne measure will not help the victims of genocide, and not only because the measure fails to include Iraqis. In fact, this action will de facto exclude Christian and Yazidi refugees who have fled both Syria and Iraq, because virtually every non-Muslim, fearing the presence of extremists, eschews the U.N. refugee camps, the only source from which the U.S. will accept refugees. The non-Muslim refugees instead cluster in informal encampments, typically around churches, in Kurdistan and neighboring regions.
(Bishop Sarhad Jammo of the Chaldean Catholic Church for the western United States told me that fewer than 50 Chaldean Catholic families, Iraq's largest Christian community, are known to have taken part in the great European migration. Not only are most Chaldean Catholics too poor to leave after ISIS robbed them, but they fear other migrants, who are mainly Sunni men. In April, Italy reported that twelve Christian migrants en route to Europe were thrown overboard by Muslim migrants and drowned. At least 6,000 Yazidis joined the migration after being driven from refugee camps in Turkey.)
Nina Shea is director of Hudson Institute's Center for Religious Freedom and co-author of Persecuted: The Global Assault on Christians (Thomas Nelson Publishers, March 2013).