Christian Exodus Must Stop, Iraqi Catholic Bishop Cries Out: 'What Future Is Left for the Church?'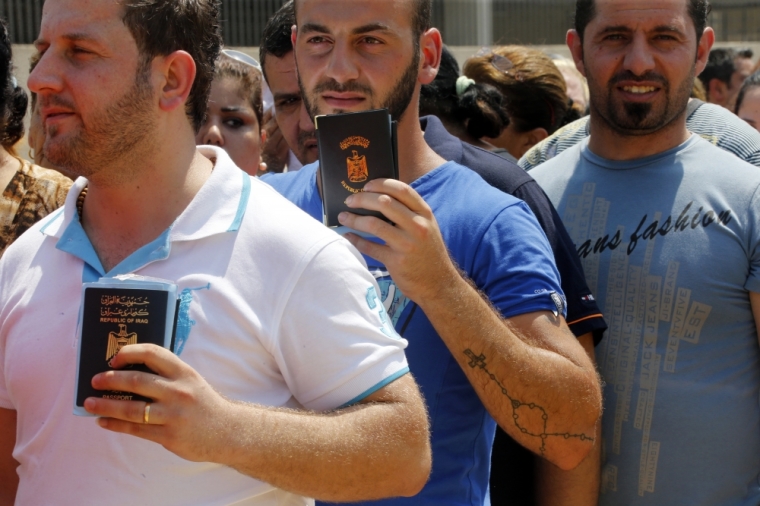 The leader of the Chaldean Catholic Church in Baghdad has warned that there is another side to the ongoing refugee crisis, which is that organizations that make it their mission to not only welcome but prioritize Christian refugees might lead to the entire Middle East being emptied of Christians.
The Chaldean Patriarch of Baghdad, Louis Raphael I, said "any declaration that may incite our people to emigrate is irresponsible at this time," according to The Irish Catholic.
Millions of people have left both Iraq and Syria, fleeing civil war and terrorism threats, and have been looking to relocate to Europe and other Western countries.
They have been met with different responses, with Germany offering to take as many as 800,000 refugees, but there have also been religious considerations — the government of Slovakia, for instance, has said that it can only help Christian refugees, and will turn away Muslims.
The issue has stirred debate in Australia as well, with Sydney's Catholic Archbishop Anthony Fisher insisting that Syrian Christians have relatives and cultural affinity in Australia, and should be helped first. His comments were criticized by Australia's grand mufti and highest Sunni authority, Ibrahim Abu Mohamed, who said that such prioritization is "discriminatory."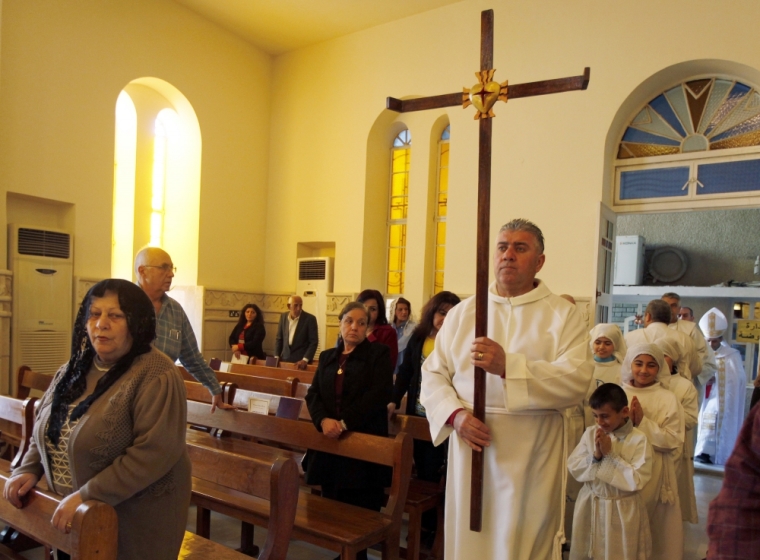 Raphael said that while it is important to assist the refugees who are in need of help, organizations should not encourage Christians to leave their native homelands, which could essentially wipe out Christianity from the Middle East.
He added, however, that "European countries must give shelter to those who really need it, regardless of religion. And they must avoid acting blindly, helping those who put Christians' skins on the line."
The bishop also spoke out against groups that are working "to facilitate the exodus of Christians," warning that such efforts "push Christians to leave their countries and they openly admit to this, presenting it as something that benefits the persecuted."
Raphael noted the destructive role the Islamic State terror group has played in the crisis, and said that the only lasting solutions are those "which can be implemented on the ground."
Senior Catholic Church leaders in Syria have also made similar warnings and urged young Christians to stay in the war-torn country despite the ongoing violence and persecution they face.
"The almost communal wave of youth emigration, especially in Syria, but also in Lebanon and Iraq, breaks my heart, wounding me deeply and dealing me a deadly blow," Melkite Greek Catholic Patriarch Gregorios III said in an open letter earlier in September.
"Given this tsunami of emigration ... what future is left for the Church? What will become of our homeland? What will become of our parishes and institutions?" Gregorios asked.
Statistics showed that close to half a million, or 450,000 Christian Syrians have fled their homes since 2011 when the civil war began.