'Jesus Was a Refugee,' Says UK Anglican Leader Who's Opening London Palace to Refugees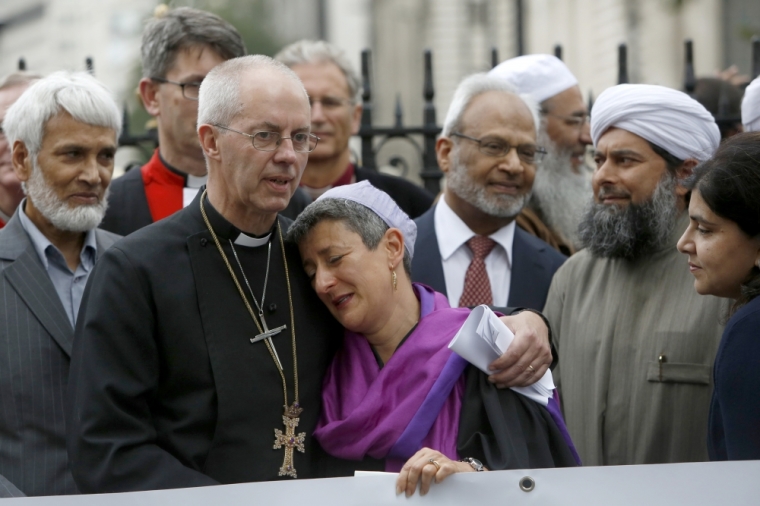 The Archbishop of Canterbury Justin Welby has announced that he will open up the doors of Lambeth Palace in London, where he resides, to at least one or two refugee families. The Anglican leader reminded followers that Jesus Christ Himself was a refugee fleeing war and persecution.
"As a Christian who leads the Church of England, it is something he feels absolutely passionate about," a spokeswoman for Welby said, according to The Guardian.
"As the archbishop has said, Jesus was a refugee, and there are refugees here who are desperate for sanctuary from war-torn places and the archbishop is completely torn about their situation and wants to make a difference."
A four-bedroom cottage at Lambeth Palace will reportedly host a family or two, with Welby stating that he will pay for the expenses from his own funds.
Welby and persecution watchdog groups, such as International Christian Concern, have been critical of the U.K. government's asylum policy, which they said could discriminate against Christians.
While millions of Syrians fleeing the civil war and terrorism are hoping to be relocated to Western countries, many Christians are refusing to enter formal refugee camps populated by Sunni Muslims, out of fear of attacks. The concern is that this could lead to a situation where Christians are not among the 20,000 refugees granted asylum by the U.K.
"What is the government's policy of reaching out to those who are not actually in the camps?" Welby asked the House of Lords earlier in September.
Pope Fancis has also called on every Roman Catholic parish in Europe to take in a refugee family, urging Christians to stand up and help the people fleeing violence and persecution.
Evangelicals in America have also started similar initiatives, with faith-based global ministry Global Strategic Alliance calling on over 1,000 American churches to take in persecuted refugees.
The Rev. Kevin Jessip, president of GSA, told The Christian Post last week that the initiative draws inspiration from Jesus' words in Matthew 25, where Christ said:
"For I was hungry and you gave me something to eat, I was thirsty and you gave me something to drink, I was a stranger and you invited me in, I needed clothes and you clothed me, I was sick and you looked after me, I was in prison and you came to visit me."
Jessip told CP that Christians "will have to answer for these things."
"And I believe that God has blessed America in such a way, that the body of Christ is the most empathetic body that there is," he continued. "We will give until it hurts."
Welby has said that the U.K. needs to do more to help out in the refugee crisis. While countries like Germany have pledged to take at least 800,000 people, Welby has called British Prime Minister David Cameron's plans to resettle 20,000 refugees a "very slim response."
"A problem of this scale can only morally and credibly be dealt with by widespread European collaboration," Welby said.
The Anglican leader added that churches are working together "to achieve and support a coherent, compassionate and credible public policy" on the crisis, which is set to stretch on for the next several years.