Obama's Sanctions Against Russia Justified and 'Overdue,' Paul Ryan Says
Russian actors were meddling even after election report alleges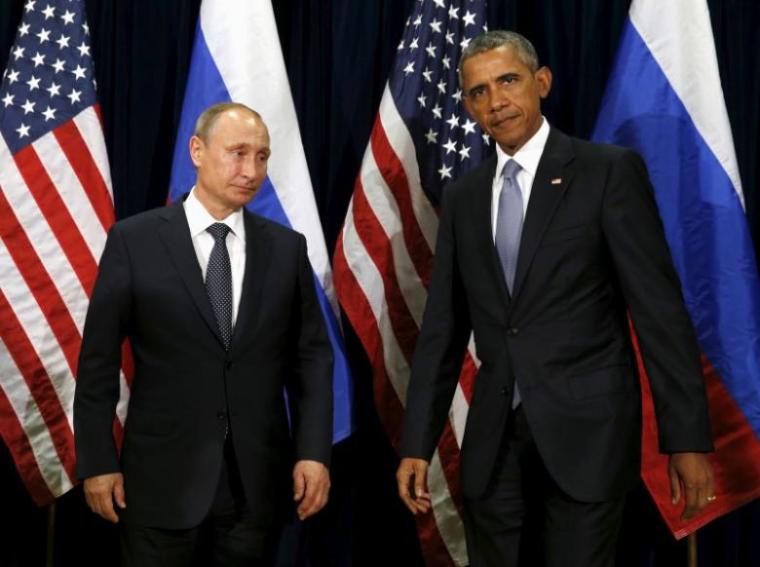 Painting Russia as a threat to global security, Republican House Speaker Paul Ryan said President Barack Obama's sanctions against the Vladimir Putin led nation for malicious cyber activity and harassment of U.S. officials Thursday were "overdue" and justified but faulted the president for pursuing eight years of "ineffective foreign policy."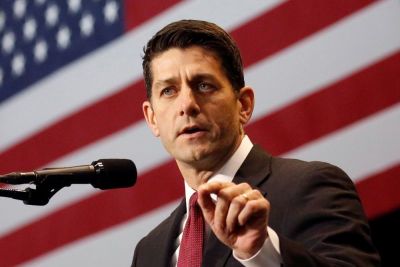 "Russia does not share America's interests. In fact, it has consistently sought to undermine them, sowing dangerous instability around the world," Ryan said Thursday shortly after the White House announced penalties against Russia. "While today's action by the administration is overdue, it is an appropriate way to end eight years of failed policy with Russia. And it serves as a prime example of this administration's ineffective foreign policy that has left America weaker in the eyes of the world."
In his stern retaliation to the Russian government's "aggressive harassment of U.S. officials and cyber operations aimed at the U.S. election," according to a statement from the White House, Obama ejected 35 suspected Russian intelligence operatives from the United States and imposed sanctions on Russia's two leading intelligence services. Four top officers of one of those services, the powerful military intelligence unit known as the G.R.U. were also penalized by the Obama administration.
The response said the statement comes after repeated public and private warnings to the Russian government about "efforts to harm U.S. interests in violation of established international norms of behavior."
"All Americans should be alarmed by Russia's actions. In October, my Administration publicized our assessment that Russia took actions intended to interfere with the U.S. election process. These data theft and disclosure activities could only have been directed by the highest levels of the Russian government. Moreover, our diplomats have experienced an unacceptable level of harassment in Moscow by Russian security services and police over the last year. Such activities have consequences," Obama said in a statement.
In a 13-page report also released Thursday, the FBI and the Department of Homeland Security detailed how federal investigators linked the Russian civilian and military intelligence Services to hacks of the Democratic Party and other institutions.
"This activity by RIS is part of an ongoing campaign of cyber-enabled operations directed at the U.S. government and its citizens. These cyber operations have included spearphishing campaigns targeting government organizations, critical infrastructure entities, think tanks, universities, political organizations, and corporations leading to the theft of information," the report said. "In foreign countries, RIS actors conducted damaging and/or disruptive cyber-attacks, including attacks on critical infrastructure networks. In some cases, RIS actors masqueraded as third parties, hiding behind false online personas designed to cause the victim to misattribute the source of the attack."
While not identifying the Democratic Party by name, the report said two different RIS actors participated in the hack of the party. The first actor group, known as Advanced Persistent Threat (APT) 29, entered into the party's systems in Summer 2015, while the second, known as APT28, entered in Spring 2016.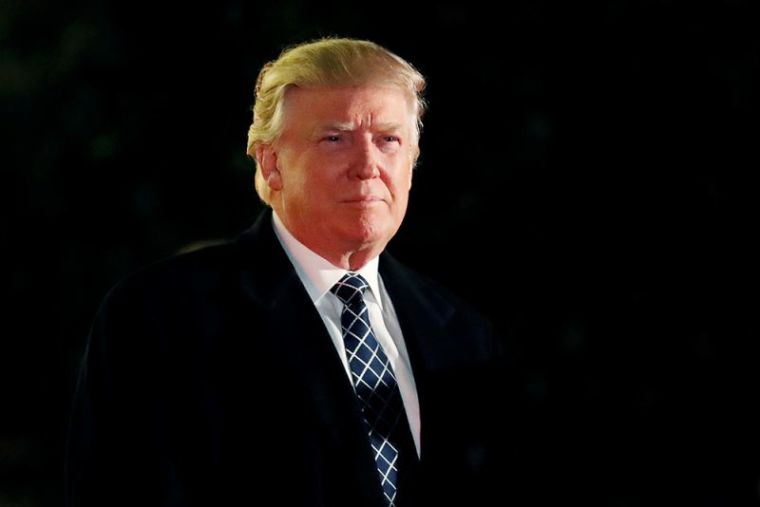 Even after November's election, said the report, suspected Russian actors continued malicious cyber activity.
"Actors likely associated with RIS are continuing to engage in spearphishing campaigns, including one launched as recently as November 2016, just days after the U.S. election," the report said.
Obama said the U.S. Government intends to take additional actions against Russia but not all of these actions will be made public.
"These actions are not the sum total of our response to Russia's aggressive activities. We will continue to take a variety of actions at a time and place of our choosing, some of which will not be publicized. In addition to holding Russia accountable for what it has done, the United States and friends and allies around the world must work together to oppose Russia's efforts to undermine established international norms of behavior, and interfere with democratic governance," Obama said.
On Wednesday, prior to the response from the White House, President-elect Donald Trump said in response to the allegations against Russia that America should "move on."
"I think we ought to get on with our lives. I think that computers have complicated lives very greatly. The whole, you know, age of computer has made it where nobody knows exactly what's going on," Trump said.
While aides to Putin had recommended that U.S. diplomats be ejected from Russia in retaliation to the actions of the U.S. government against their Russian counterparts, he refused to engage in what he called "kitchen" diplomacy in a statement Friday.
"While we reserve the right to take reciprocal measures, we're not going to downgrade ourselves to the level of irresponsible 'kitchen' diplomacy," Putin said. "In our future steps on the way toward the restoration of Russia-United States relations, we will proceed from the policy pursued by the administration of D. Trump."