Obama's Mission to Mars: Pres. Announces Plans for Deep Space Travel, Mars Trip by 2030s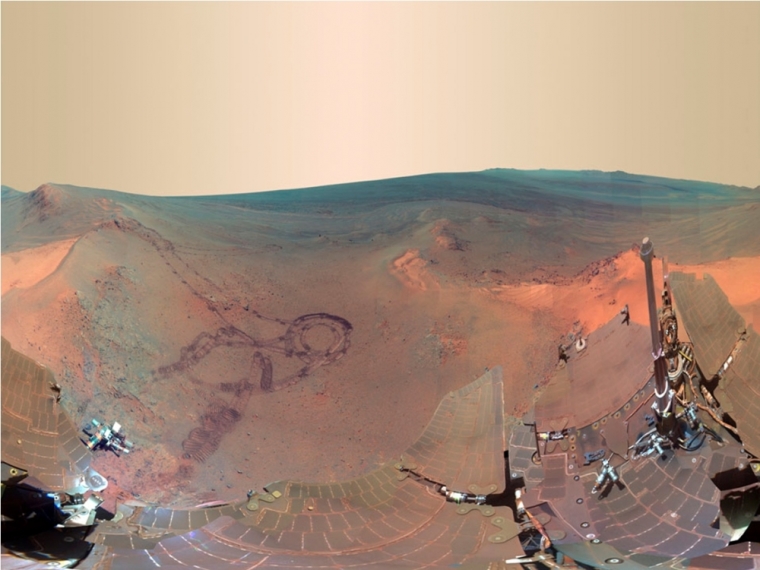 President Barack Obama has announced that scientists are working on a mission to send the first humans to Mars and back by the 2030s, and revealed that the "ultimate ambition" is to keep people on Earth's closest neighbor for an extended period of time.
"We have set a clear goal vital to the next chapter of America's story in space: sending humans to Mars by the 2030s and returning them safely to Earth, with the ultimate ambition to one day remain there for an extended time," Obama said in an article for CNN published on Tuesday.
"Getting to Mars will require continued cooperation between government and private innovators, and we're already well on our way. Within the next two years, private companies will for the first time send astronauts to the International Space Station," he added.
Obama noted that exploring the possibilities of space has been a passion of his ever since he was a child, and charted some of NASA's biggest achievements in recent years, such as discovering flowing water on Mars, and mapping Pluto in high-resolution.
What is more, telescopes have discovered a number of Earth-like planets orbiting distant stars, along with new information about asteroids, which he said will help scientists protect the planet from possible collisions in the future.
The president added that he is "excited to announce that we are working with our commercial partners to build new habitats that can sustain and transport astronauts on long-duration missions in deep space."
"These missions will teach us how humans can live far from Earth — something we'll need for the long journey to Mars," Obama said.
He shared his hopes that one day he will be able to hoist his own grandchildren onto his shoulders to look at the stars, but by then humans will have gone into space not just to visit, but to stay.
Obama argued that the benefits of the U.S. strengthening its leadership in space will reap benefits for advances in energy, medicine, agriculture and artificial intelligence, as well as offer humans a "better understanding of our environment and ourselves."
Some Christians, such as Young Earth Creationist Ken Ham, have been highly critical of some aspects of NASA, such as the continued search for extraterrestrial life. Ham, who is president of the Creation Museum and Ark Encounter, argued that such a drive stems from "man's rebellion."
"I'm shocked at the countless hundreds of millions of dollars that have been spent over the years in the desperate and fruitless search for extraterrestrial life," Ham wrote in July 2014.
"Of course, secularists are desperate to find life in outer space, as they believe that would provide evidence that life can evolve in different locations and given the supposed right conditions! The search for extraterrestrial life is really driven by man's rebellion against God in a desperate attempt to supposedly prove evolution!"
Others, such as Jesuit Brother Guy Consolmagno, director of the Vatican Observatory, have hailed discoveries such as NASA finding flowing water on Mars, and argued that encountering alien life would be an important turn of events for Christians.
"The important thing is to recognize that the universe is created by God, and however God did it tells us something about God's personality," Consolmagno said in September 2015.
"If God chose to make a universe where we are the only creatures, that is interesting, that tells us something about God and us," the Vatican's chief astronomer added at the time.
"If God creates a universe where life is everywhere, that gives us a different picture of God, but in either way, we learn more about Who the Creator is."