'Occupy' Protesters Erect Nativity Scene in Front of NYC's Trinity Church (PHOTOS)
Occupy Wall Street protesters erected a Nativity scene as a "peace offering" in front of Trinity Church in New York City Thursday, and held a debate with clergy in an attempt to persuade them to allow protesters to stay on their property.
Photo 1: Police presence was high as Occupy Wall Street protesters gathered in front of Trinity Church, also known as Trinity Wall Street.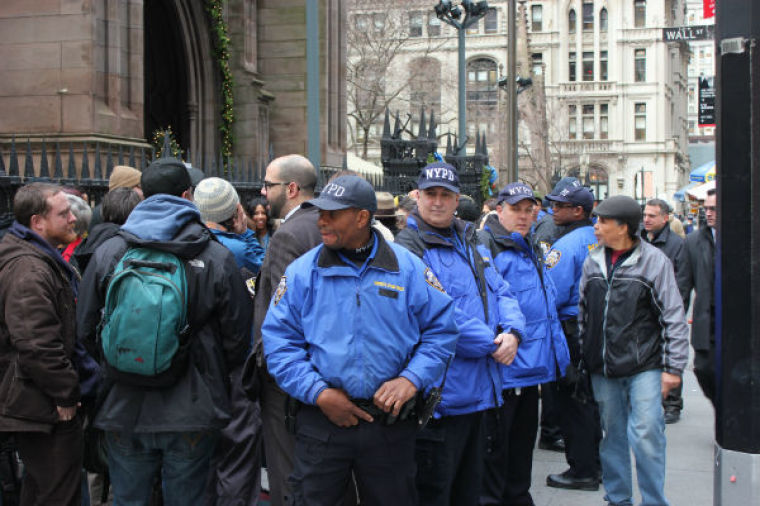 Photo 2: Protesters held up signs that asked for the church to sympathize with their cause.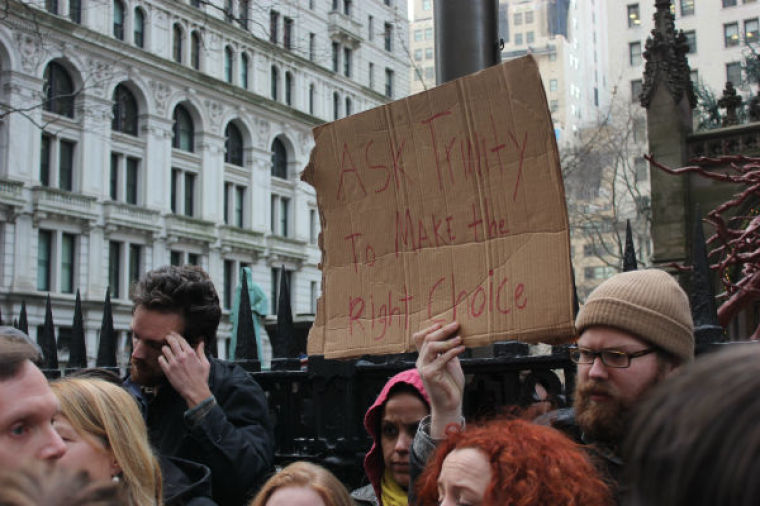 Photo 3: A pro-Occupy pastor, the Rev. Michael Ellick of Judson Church, debated with the Rev. Matthew Heyd, Director of Faith in Action of Trinity Church.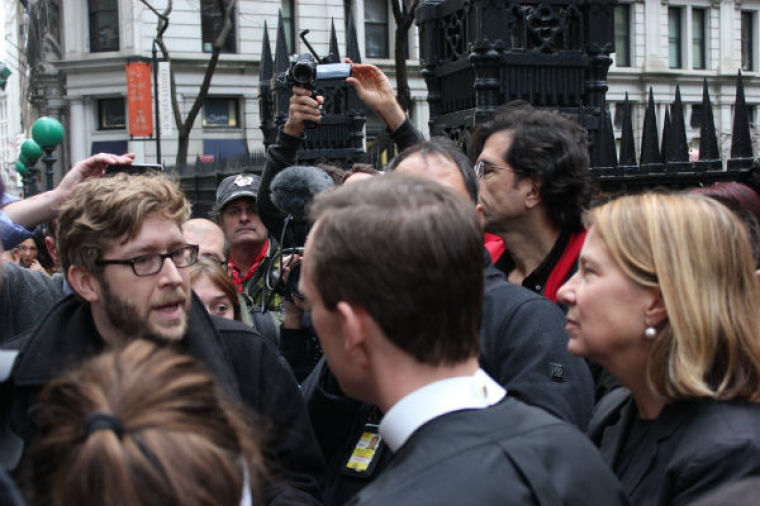 Photo 4: Occupy protesters gathered in front of Trinity's doors to sing Christmas hymns.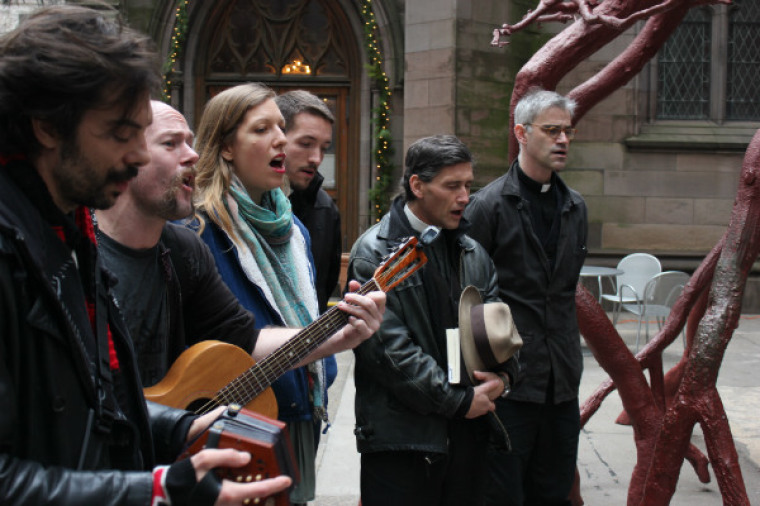 Photo 5: A small Nativity scene served as a "gift offering" to the church from the Occupy movement.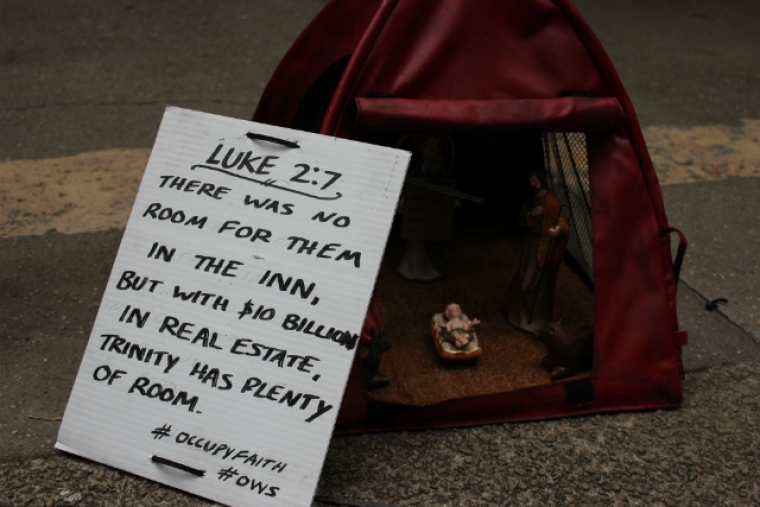 Read NYC Protesters Pressure Trinity Wall Street Church to Let Them 'Occupy'  for the full report the meeting between OWS protesters and Trinity Church administrators.