Ohio School Denies Atheist Group's Claim That It's Teaching Creationism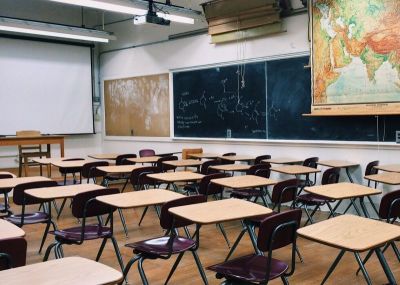 An Ohio public school has denied teaching creationism in its science courses, contradicting a complaint letter sent to them by a Wisconsin-based atheist group.
The Freedom From Religion Foundation sent a letter last month to the Ohio Distance & Electronic Learning Academy over allegations that the school was using creationist literature for its biology classes.
However, OHDELA Superintendent & Chief Academic Officer David Bowlin emailed a statement to The Christian Post denying this accusation.
"Consistent with state and federal law, OHDELA does not teach creationism in its biology classes. Any allegations you may have heard otherwise are merely allegations," stated Bowlin.
In July, the FFRF sent a letter of complaint addressed to Bowlin in response to concerns they received from a local parent about the alleged presence of creationist literature in their biology course.
FFRF Staff Attorney Sam Grover explained to Bowlin in the letter that a concerned parent claimed that the biology classes had a unit titled "biogenesis," which included the usage of the book In the Beginning: Compelling Evidence for Creation and the Flood by Walter Brown.
"We write to ensure that OHDELA does not permit its teachers to promote their personal religious beliefs to students while acting on behalf of the school," wrote Grover.
"We urge OHDELA to conduct an immediate investigation and to take appropriate corrective action regarding this unconstitutional conduct."
Grover went on to label the teaching of creationism or intelligent design in public schools as "unlawful, because Creationism is not based in fact."
"Courts have routinely found that such teachings are religious, despite many new and imaginative labels given to the alternatives," continued Grover.
"The Supreme Court has struck down the teaching of 'scientific creationism' in public schools. And federal courts consistently reject other efforts to undermine evolution or to supplement its teaching with religious ideology in the public schools."
Published through the Center for Scientific Creation, In the Beginning has gone through several editions since the 1990s, the eighth edition being published in December 2008.