Ken Ham's Creation Museum TV Ads Seek to Give Biblical Answers to Kids' Questions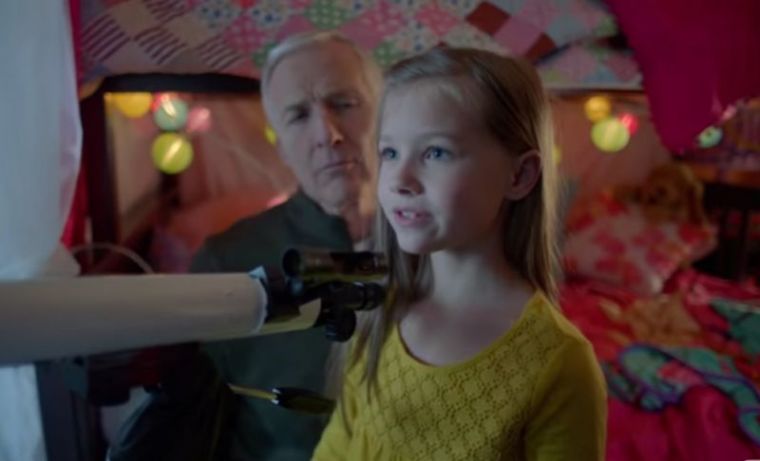 Young Earth Creationist Ken Ham's Creation Museum has released new TV and social media ads looking at various questions children have about the world, such as the existence of dinosaurs and apemen, and looks to answer those by providing biblical answers.
"These ads — our 'I Wonder' campaign — are very high quality and are sure to grab people's attention. We used an outside marketing group, JDA, to design and film these ads, which I think will be very powerful on secular television," Ham wrote in a blog post on Answers in Genesis, revealing that the ads will run on A&E, Fox News, Discovery, HGTV, Freeform and Food Network, among others.
"Kids have lots of questions, and the Creation Museum provides scientific and biblical answers to many questions, such as, 'What about the dinosaurs?' or 'What about apemen?' This new ad campaign encourages parents to bring their children to the Creation Museum in Northern Kentucky to get answers to questions about dinosaurs, apes, and much more," he added.
"We want as many kids as possible to come and hear the truth about history, as revealed in God's Word!"
Ham told The Christian Post last week that "God's Word" is at battle with evolution, which he described as a religion to explain the origin of the universe.
"You see, evolutionists have beliefs just like creationists have beliefs. For instance, this movie — 'Is Genesis History?' — the Ph.D. scientists that are in this movie, their role as scientists in a modern world is to show that observational science confirms the Bible's history about creation, and then the flood, the tower of babble," Ham said in his CP interview.
"So it's not science and creation, it's not science and religion, it's really a battle of two worldviews."
Ham has accused evolution-supporting secular personalities, like Bill Nye 'The Science Guy,' of trying to indoctrinate children by teaching them about evolution — something which Nye has also accused Ham of doing with Creationism.
In July 2016, when Nye visited Ham's life-sized Noah's Ark theme park, he commented that it was "disturbing," with every single one of the science exhibits on the Ark's third deck "not just misleading, but wrong."
Pew Research Center analysis from earlier in February showed that the debate on evolution continues to unfurl in the United States, with polls showing that 62 percent of adults believing that humans evolved over time, with 33 percent of all Americans believing that only natural processes were involved.
The belief that God or a supreme being guided evolution was backed by 25 percent of the population, while 34 percent of Americans said they do not believe in evolution, and that humans and animals existed in their present state since the beginning of time.
Watch: Creation Museum Wonder Commercial: Did We Ever Look Like Apes?