Heartbeat abortion ban, 2 other pro-life bills signed into law in Oklahoma: 'Keeping my promise'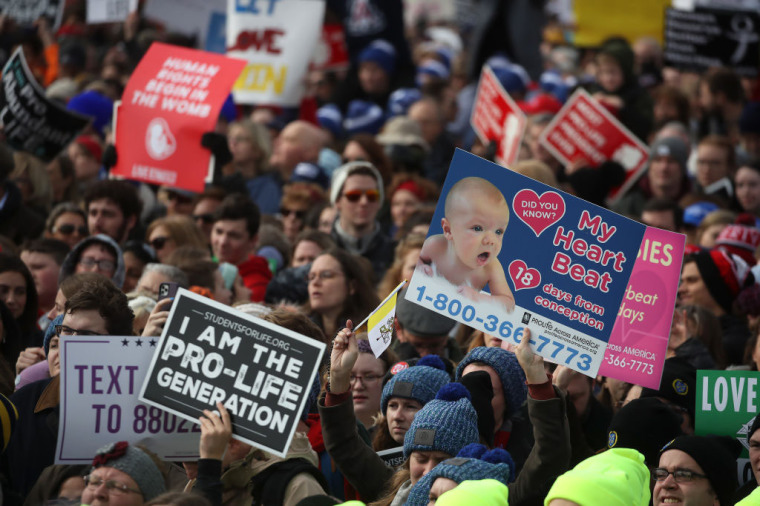 Oklahoma has become the latest state to pass a law that prohibits abortions performed on an unborn baby with a detectable heartbeat in nearly all circumstances.
Oklahoma Gov. Kevin Stitt signed House Bill 2441 into law on Monday. The measure bans abortions when a fetal heartbeat is detected, except for a life-threatening medical emergency for the mother. 
The bill does not include exceptions for cases of rape or incest. 
"No person shall perform or induce an abortion upon a pregnant woman without first detecting whether or not her unborn child has a heartbeat," reads the law.
"No person shall perform or induce an abortion upon a pregnant woman after such time as her unborn child has been determined to have a detectable heartbeat except if, in reasonable medical judgment, she has a condition that so complicates her medical condition that it necessitates the abortion …"
Stitt also signed House Bill 1904, which requires abortion providers to be board-certified in gynecology and obstetrics, and House Bill 1102, which labels abortion "unprofessional conduct" unless performed to save the life of a mother.
"I'm keeping my promise to sign all pro-life legislation. We now have three more laws protecting the lives of the unborn," tweeted Stitt on Monday.
HB 2441, the heartbeat abortion ban, enjoyed strong support in the Oklahoma legislature, passing the House of Representatives by a vote of 80-19 and the Senate by a vote of 37-10.
According to The Oklahoman, the Republican vowed to sign all pro-life legislation that came across his desk when he campaigned for governor in 2018.
The governor's signing of the "heartbeat bill" drew opposition from Planned Parenthood, the nation's largest abortion provider. 
Gloria Pedro, regional manager of public policy for Planned Parenthood Great Plains Votes, told CNN in a statement that such a bill could potentially block abortions before women discover they are pregnant.
"Aside from being unconstitutional, it's incredibly unfair and patronizing to women," she contended. "We've seen bans like this fail time and time again, so it's a real waste of taxpayers' money and it just shows that the Legislature has their priorities wrong in the middle of a pandemic."
Recently, multiple states have passed laws that prohibit abortions when an unborn baby's heartbeat can be detected, which can be as early as six weeks into a pregnancy.
Although many states, including Arkansas, Louisiana and Tennessee, have passed similar laws in recent years, they have frequently been blocked or struck down in court.
In March, U.S. District Court Judge Mary Geiger Lewis issued a preliminary injunction blocking the enforcement of a heartbeat bill passed in South Carolina.
"… it is nothing short of baffling when Defendants here make the fanciful, misbegotten, and misguided argument that the Act is constitutional, although surely, all the while knowing full well that it is not," wrote Lewis, an Obama appointee. 
In the last few years, hundreds of abortion-related laws have been passed by states nationwide. 
On the same day that Stitt signed the three pro-life laws for Oklahoma, Montana Gov. Greg Gianforte also signed three pro-life laws for his state.
They included an act banning abortions when an unborn baby can feel pain at about five months of pregnancy. 
Gianforte also signed a measure that increases restrictions on abortion pill access and a requirement that healthcare providers give a woman seeking an abortion the chance to undergo an ultrasound before having the procedure.
"Today, we are taking action to protect the most vulnerable among us: the unborn," Gianforte said during a signing ceremony. "We are celebrating life."