Oklahoma Wesleyan University Now 2nd Christian College to Leave CCCU Over Hiring of Gay Professors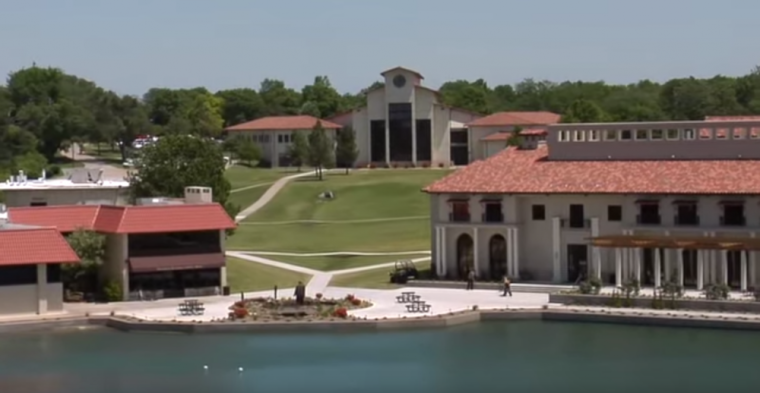 Oklahoma Wesleyan University announced this week that the institution is dropping out of the Council of Christian Colleges and Universities because of the council's inaction against two member schools that announced earlier this summer that they'll hire staff who are in a gay marriage.
In a statement released Monday, the university announced that it will no longer affiliate with the CCCU, which consists of over 120 member schools focused on delivering Christ-centered education, because of the council's "confusion" on how to handle the decisions made by Eastern Mennonite University and Goshen College to allow for the hiring of professors who are married to partners of the same-sex.
"CCCU's ambivalence in deciding the status of two member institutions that have advised CCCU they will permit same-sex couples to be employed as faculty members indicates to us that it is time for our university to move in a different direction," the president of the 900-student university, Everett Piper, said in a statement.
"We believe in missional clarity and view the defense of the biblical definition of marriage as an issue of critical importance to Christian colleges," Piper continued. "The CCCU's reluctance to make a swift decision sends a message of confusion rather than conviction."
In August, Union College in Tennessee sent a letter announcing that the school was quitting the CCCU because of the council's inability to punish the two schools. Although the letter from Union president Samuel Oliver admits that there are benefits to the school being apart of CCCU, "faithfulness to the authority of Scripture takes precedence."
Although CCCU has not taken action against either Eastern Menonite or Goshen College, the council has announced that it's consulting with member schools about the appropriate action that should be taken. The council will conclude its deliberations with a special members-only conference call on Sept. 21 to discuss the membership status of the two schools.
"After EMU and Goshen separately made CCCU leadership aware of changes to their employment policies on July 20, the board, immediately following its July 26-28 meeting, initiated a deliberate process of individual consultation with each member president, seeking collective input and feedback to carefully and prayerfully determine appropriate next steps regarding continued affiliation of these schools with the CCCU," an Aug. 29 statement from CCCU explains.
This process has allowed the CCCU board to consider how to balance the needs of its diverse membership, which represent 35 different Christian denominations with a wide range of theological beliefs and perspectives, while determining the impact of EMU and Goshen's policy decisions on the overall mission and purpose of the council."
Despite the fact that CCCU could possibly revoke the membership of Eastern Mennonite and Goshen College depending on the results of the Sept. 21 conference call, Piper believes that CCCU's willingness to discuss possible courses of actions instead of taking an immediate stand against the institutions displays the council's "unwillingness" to uphold biblical standards of marriage.
"The CCCU has known for several months that EMU and Goshen were going to take this course," Piper stated. "CCCU's strategy of engaging in prolonged discussion indicates an unwillingness to defend the biblical definition of marriage, and in doing so CCCU has not adequately represented Oklahoma Wesleyan and our legal interests."
"We have been affiliated with CCCU for many years and it was a difficult decision to sever that relationship," Piper added. "But we have the support of our faculty, staff and trustees and we're confident that this is a step we need to take. Some issues are too important to be ambivalent about."