Only 47 Percent of Americans Identify as Protestant, Atheism Growing: Gallup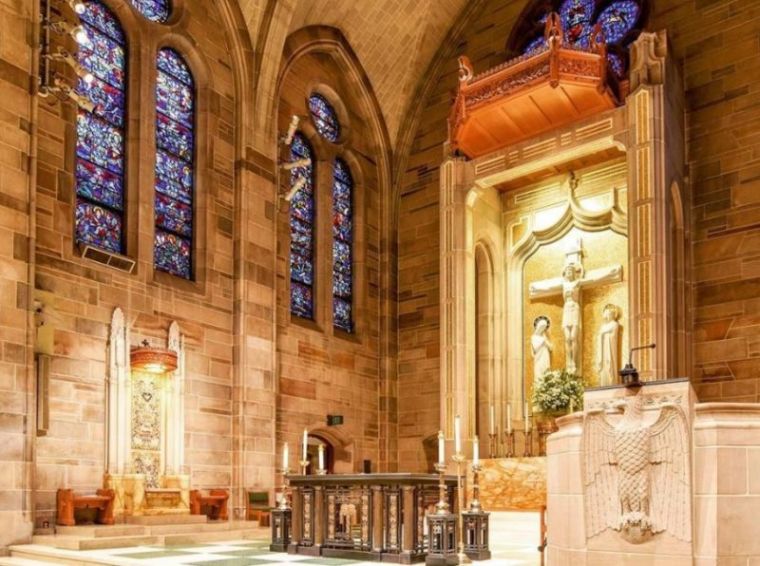 Church attendance by Roman Catholics in the United States has hit a new low, according to a study released on Monday by Gallup, while Protestants are seeing a big drop in their demographic.
The study, based on aggregates from surveys conducted in 1955, 1965-1966, 1975, 1983-1986, 1995-1996, 2005-2008 and 2014-2017, found that overall Catholic attendance hit a 39 percent low last year, which is the lowest since Gallup began recording.
That number was down from the 45 percent attendance rate in 2005-2008, which was actually the highest rate of Catholic attendance recorded.
The study data found that young people make up much of the decline. While 73 percent of those aged 21-29 attended church on a weekly basis in 1955, that number was down to 25 percent in 2017.
Protestants, on the other hand, enjoyed more mixed fortunes. The attendance rate for 2014-2017 was 45 percent, which was also the lowest ever recorded, but down by only 1 percent from the 46 percent attendance rates of the past several decades, meaning it has stood largely stable.
The percentage of Americans identifying as Protestants, however, offered a different story. That number was as high as 71 percent of the country back in 1955, and down in 2017 to 47 percent.
Catholics, on the other hand, despite their declining church attendance, have remained a stable slice of the American demographic — representing 22 percent of the population in 2017, compared to 24 percent in 1955.
Two groups that have seen a major rise include those identifying as "Other," up to 11 percent of the American population in 2017, and those who say they have no religion, up to 20 percent from a complete minority of 1 percent in 1955.
"A troubling sign for both religions is that younger adults, particularly those aged 21 to 29, are less likely than older adults to identify as either Protestant or Catholic," Gallup explained.
"This is partly because more young people identify as 'other' or with other non-Christian religions, but mostly because of the large proportion — 33 percent — identifying with no religion."
Surveys commissioned by the Catholic Church around the world have meanwhile found that the denomination continues seeing sharp declines in church attendance in several countries.
Evangelical Focus reported in March that in Belgium, the attendance rate for Catholics has dropped below 10 percent. The dramatic drop was also seen when it comes to baptisms, with fewer than 50 percent of children undergoing the ritual in 2017.
Geert De Kerpel, spokesman of the Bishops Conference, said in response to the results that "new ways of believing" are needed in the once predominantly Catholic country.
"In the society we see an evolution from a church to which people belonged automatically to a group of people that choose consciously to be part of the church. When people are really convicted they specifically decide to have their children baptized and they will stimulate them to belong to the church," De Kerpel said.