Ontario Changes Sex-Ed Curriculum After Parents Protest Gay Marriage, Gender Identity Material
Ontario Changes Sex-Ed Curriculum After Parents Protest Gay Marriage, Gender Identity Material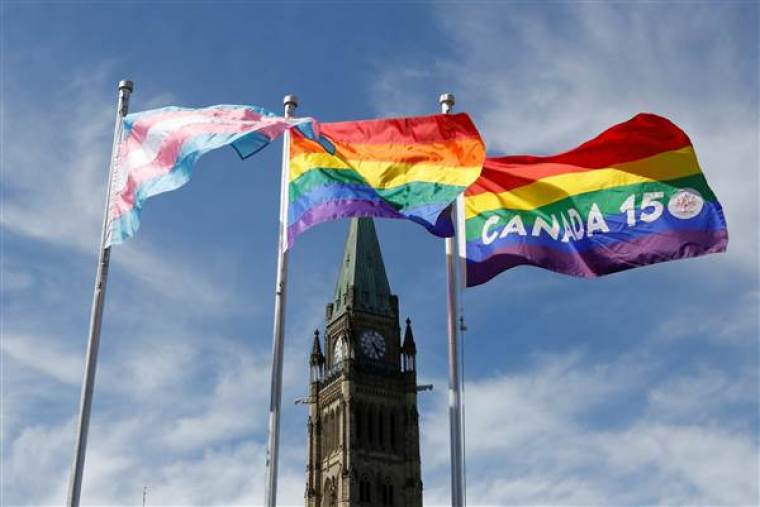 The Canadian province of Ontario announced Wednesday that it will revert its sex-ed school curriculum to one that was in place before 2015 following protests from parents.
Parents said that liberal views on same-sex marriage, masturbation, and gender identity were being imposed on their children.
Lisa Thompson, Ontario's education minister, said the previous version of the sex-ed curriculum will be used in the province for the upcoming school year, as reported by CBC News. She also said that parents will be consulted the next time officials decide that the curriculum needs to be updated.
Social conservatives and parents had been speaking out against the sex-ed material implemented in 2015, which beside warning about online bullying and sexting, also included discussion on controversial topics, such as same-sex marriage, gender identity and masturbation.
Canadian pro-life group the Campaign Life Coalition hailed the announcement that came from Premier Doug Ford's office.
"We are very happy to see the radical sex curriculum repealed," said Campaign Life Coalition National President Jim Hughes in a statement.
"We look forward to the genuine consultations with parents and hope that Wynne's ideological agenda will be scrapped completely," Hughes added, referring to former Ontario Premier Kathleen Wynne.
"Wynne had fake consultations with one carefully selected parent representative from a mere 1,638 schools answering a vague questionnaire with motherhood statements that everybody would agree with," said CLC Vice President Jeff Gunnarson.
"The Ford government needs to consult all the parents across Ontario who care deeply about the facts and values their children learn in their early, formative years as young kids and pre-teens. And furthermore, that consultation should enable feedback in multiple languages so that parents in ethnic communities who speak Chinese, Arabic, Punjabi and others are actually able to participate. "
As BBC News noted, the protests came from Catholic and evangelical families, and also from new Canadians of Middle Eastern and Asian descent who found liberal presentations on such topics to be against their culture or religion's practices.
Farina Siddiqui of Mississauga, Ontario, was one mother who kept her two daughters from going to school to protest the new curriculum, even though she admitted that the pre-2015 version, which dates back to 1998, needs some "revisions."
"[It] should be widely consulted with community leaders, with parents, with faith leaders, with educators and with the experts," the mother said.
Liberal politicians objected against the move to switch back to the former sex-ed curriculum, however, including New Democratic Party leader Andrea Horwath.
"Going backward in terms of keeping our kids safe and giving them the information they need to stay safe is not the right direction," said Horwath.
"We worked hard to make sure that everyone in Ontario feels that they are respected, that they are able to be who they are, able to have opportunity, able to be free of violence and hate. And anything that starts to erode people's ability to be themselves and be respected in this province is problematic," she added.
Other Canadian provinces have also been criticized for how they've implement sex-ed material, including Quebec, which in December 2017 announced that sex education will be mandatory for children in all stages of school, starting in kindergarten.
Lisa Trimble, a McGill lecturer specializing in sexual education, argued at the time that the move is aimed at protecting children from sexual exploitation.
"If we are all using the same language and we are removing some of the charge around it by calling it the name that it is supposed to be called, then children are able to articulate if they are having problems," Trimble said.