The Activist Mommy Lists Graphic Details of Sex-Ed Taught to Children Ahead of Sit-Out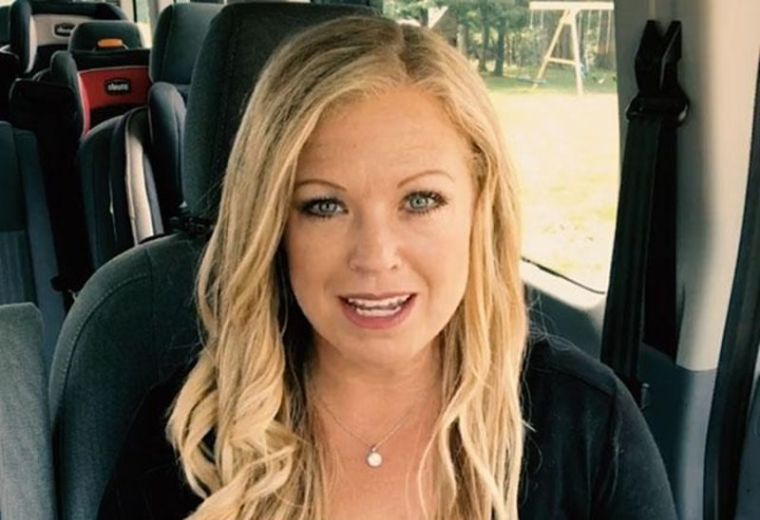 Conservative activist Elizabeth Johnston, also known online as The Activist Mommy, has listed some of the graphic sex topics that are being taught to children in American schools.
Johnston is helping organize a planned sex ed "sit out" with other parents later in April.
The homeschooling mother opened up about the protest event taking place on Monday, April 23, in an April 4 interview with Tony Perkins of the Family Research Council.
Perkins pointed out that parents are planning to do a sit-out because of the "graphic nature" and "sexual indoctrination" that is happening across U.S. schools, with Johnston explaining that the "vast majority" of parents "do not want schools teaching their children how to engage in oral and anal sex."
She said that programs that teach such material are not confined only to sex-ed classes, and that they pop up in other subjects, including history, science, and math.
What is more, Johnston said, groups like the Human Rights Campaign attempt to push such material as part of anti-bullying campaigns and even market it as abstinence teaching, even though it is anything but.
"They are teaching kids how to masturbate one another, and [how to engage in] anal and oral sex," she told Perkins, adding that HRC has also been encouraging children to question their gender.
On its website, the HRC says that one of its main focuses is to include LGBT youth in sex-ed, stating that the group's experiences are often excluded from the conversation.
"Far too many LGBTQ youth are sitting in classrooms where their teachers and textbooks fail to appropriately address their identities, behaviors and experiences. Nowhere is this absence more clear, and potentially more damaging, than in sex education," the organization says on its website.
"Sex education can be one of the few sources of reliable information on sexuality and sexual health for youth," it adds.
"Hundreds of studies have shown that well-designed and well-implemented sex education can reduce risk behavior and support positive sexual health outcomes among teens, such as reducing teen pregnancy and sexually transmitted infection rates."
Johnston told Perkins that one of the major problems is that parents are given no real chance to pull their children from sex-ed education they are not comfortable with, however.
"Parents do not know this is taking place," she argued. "They (sex-ed groups) are very sneaky with the language, they change the name so that parents can't trace the programs."
The Activist Mommy said that such practices are "outrageous," vowing that parents "will not stand for it."
"Our kids' innocence is not for sale," she added, also accusing school administrators of participating in "downright deception" when it comes to hiding what exactly children are being taught.
Johnston told The Christian Post in an email last week how she found out about the sex-ed content:
"I kept stumbling across viral videos online of concerned parents sharing the graphic nature of sex education and anti-bullying curriculums. I personally homeschool my children but felt sorry for the parents who feel helpless to stop the stranglehold of special interest groups who are funding and pushing these graphic and dangerous programs in public schools."