Evangelical nonprofit Open Doors USA changes name amid 'expanding' vision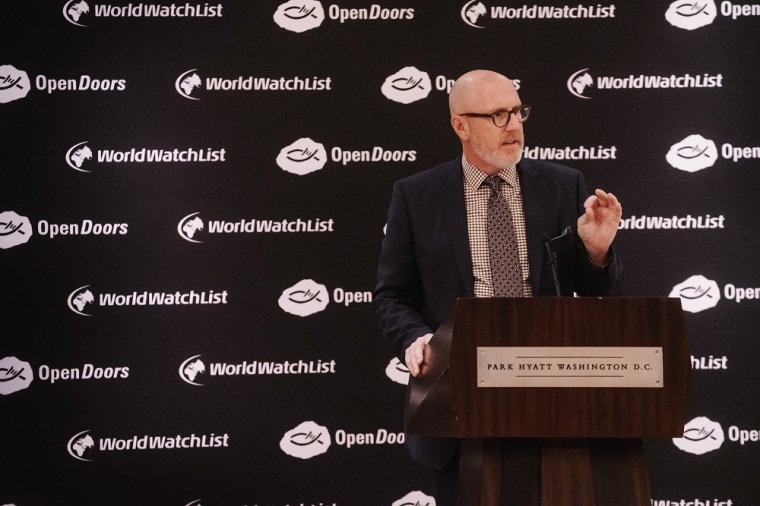 UPDATE: 2 p.m. ET Jan 2: Open Doors announced that its work in the United States will continue under the leadership of the new Interim CEO for Open Doors US Lisa Pearce. The group will have a "renewed focus" on connecting churches in the U.S. with persecuted Christians worldwide.
After the website for OpenDoorsUSA.Org was changed to GlobalChristianRelief.Org on Sunday along with a statement declaring that the organization will be known by a new name, Open Doors announced shortly after that the "new home" for its U.S. chapter will be OpenDoorsUS.org. Open Doors US will work closely with Open Doors International. 
Open Doors states that Pearce assumed the role "immediately following the departure of the previous CEO, David Curry."
"We remain steadfast in doing whatever it takes to support both the visible and the underground church in the countries where it is most dangerous to live as a Christian," said Pearce. 
Pearce has worked with Open Doors for over 16 years, served as the organization's chief development and advocacy officer and also served on the board of Open Doors UK and Ireland. 
Open Doors, which has over 25 international bases serving persecuted Christians in over 70 countries, plans to release the organization's annual World Watch List on Jan. 18. 

Original:
The Christian humanitarian organization Open Doors USA has separated from Open Doors International and is renamed Global Christian Relief as it seeks to further its mission of creating the world's "most extensive, covert network serving persecuted Christians."
"We're starting 2023 with a new name, Global Christian Relief (GCR)," the Evangelical organization announced in a Jan. 1 tweet. "And we're expanding our vision to meet the needs of millions of persecuted believers so they can be a light for the gospel in their communities & advance the Great Commission."
On its website, the group said the move was necessary to address the "exponentially growing persecution of Christians" and create the "world's most extensive, covert network serving persecuted Christians."
"We need a large vision to mobilize dedicated Christians to support our persecuted family in new and life-changing ways that will expand God's Kingdom for the next 50 years," it said. "That's why, as of Jan. 1, our name is now Global Christian Relief."
In a statement sent to The Christian Post, GCR CEO David Curry said that conversations began in June 2022 with the leadership of Open Doors International and Open Doors USA "about their future relationship" and how "each entity best fulfill its complementary missions and long-term strategies."
"Both boards prayerfully agreed that their respective missions would be best achieved by moving forward without a formal affiliation," Curry stated. "Both organizations remain committed to serving the persecuted church and will continue to work independently to advocate and mobilize support and prayer for this vital cause."
Looking ahead, GCR hopes to launch visionary projects alongside its partners in the field, provide greater access to the most dangerous countries for Christians and expand its networks "to serve the Church where the need is greatest."
Open Doors was founded in 1955 by Andrew van der Bijl, a Dutchman more widely known as Brother Andrew, when he decided to smuggle Bibles to persecuted Christians in Communist Poland. Van der Bijl died in September.
Over the last six decades, the nonprofit has become one of the largest and most well-known Christian humanitarian organizations around the world. It operates in over 70 countries and provides Bibles, emergency relief, vocational training, advocacy and community rebuilding to persecuted Christians. 
Every year, Open Doors releases its World Watch List, a research-based ranking of the top 50 most dangerous countries to be Christian.
In its 2021 report, the group said it distributed 1,047,835 Bibles and other Christian materials, assisted 3,393,491 people with biblical training and 685,887 people benefited from the socio-economic development help it offered.
"Our mission is to mobilize U.S. Christians to stand with them so they can be a light for the gospel in their communities. To help them live out the Great Commission," it said.
In May, Curry was appointed to the U.S. Commission on International Religious Freedom (USCIRF), alongside former U.S. Congressman Frank R. Wolf and Uyghur attorney Nury Turkel.
In a 2019 interview with The Christian Post, Curry said the organization's "ultimate goal" is not to stop global persecution, but to create a "strong and healthy church" and a "united people."
"The only way to stop persecution in this fallen world is to stop talking about Jesus and we don't encourage people to stop talking about Jesus," he said. "The ultimate goal is a strong and healthy church, united people, whether they worship in freedom or whether they're part of the persecuted church. That we care, that we pray, that we connect, that we learn and give and we're interdependent in a healthy way. So that's the goal, because we're not going to be able to stop persecution but we want people to stand strong in their faith and to know that they're not alone and the suffering Church must not be isolated church. And that's the goal."