Opportunity for Christians to influence corporations tomorrow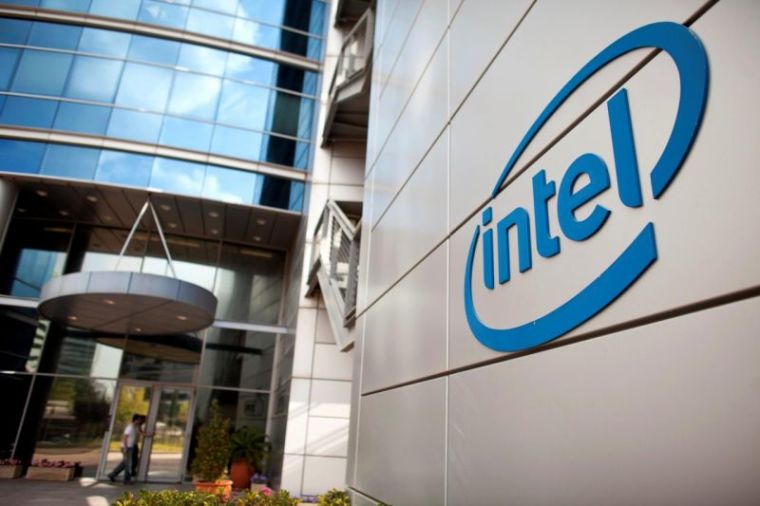 Our friends over at the Free Enterprise Project, an institution that has been engaging with businesses over anti-Christian and anti-conservative corporate activism, recently released their 2021 Investor Value Voting Guide. Their guide provides investors with details about which shareholder proposals are on the ballot at annual meetings this year and how to vote your values, whether they be religious or political.
Traditionally, the shareholder meeting process has had little input from conservative Christians, who do not vote against resolutions that are hostile to their worldview, let alone put forward their own proposals. Instead, the secular left has taken charge. It's this status quo the Free Enterprise Project is trying to remedy: "In response to the liberal left's outsized influence over corporate proxy ballot matters, the Free Enterprise Project (FEP) has issued its second annual Investor Value Voter Guide to educate investors who want to vote in line with conservative, libertarian, and religious values."
In contrast to the tendency among many Christian and conservative investors to disengage from corporate governance, the FEP has set out to make corporate engagement as easy as possible by putting out this full guide, as well as regular updates on the main items on the agenda for the coming week.
There are several items that deserve your attention this Thursday. If none of the major corporations holding meetings tomorrow are in your portfolio, or you are not interested in the issues at hand, there will be more annual meetings next week, and the week after that, and the week after that, and so on. Investors of conscience ought to seriously consider attending some of these meetings. As 1st Corinthians 4:2 says, "Moreover, it is required of stewards that they be found faithful." The role of corporate management is to be faithful stewards for their shareholders. Investors buy partial ownership of a company, and the management of a publicly traded company is there to fulfill the obligations their position entails. That is the task that they have been entrusted to uphold, and in many cases, they cannot be faithful if they are dragged down the rabbit hole by activists.
The heavy hitters in this week's lineup are UPS, Intel, and Charles Schwab, and all of them will be holding their annual meetings on Thursday. Many of the proposals on the ballot would undermine the companies' fundamental purpose of being faithful stewards of their shareholders' investments. The transformation of public corporations into activist fronts is, in part, the consequences of Christian investors failing to assert their values. Increasingly, that issue is what is on the ballot at annual meetings. You can read more about the proposals here.
UPS is one of the largest shippers of consumer goods in the world. They represent a large proportion of the "real economy." Intel is the world's largest manufacturer of semiconductor chips, meaning they provide a substantial share of the underlying physical assets that drive the digital economy. Charles Schwab is, as of October 2020, the 3rd largest asset manager in the United States, with just under 30 million active brokerage accounts. It is one of the most influential and powerful financial institutions in America, representing the world of finance that underlies both the physical and digital economy.
Chips that power the device you are reading this article on are manufactured by Intel, bought with money from accounts managed by Schwab, and shipped by UPS. Together, these companies constitute a microcosm of the American economy.
Given the enormous influence these corporations have on public life, and what is on the ballot, investors with traditional religious and political values should seriously consider whether they can sit this out. In theory, annual meetings set the agenda of public corporations over the coming year. Since the beginning of the pandemic, shareholder meetings have moved entirely online, which removes huge hurdles to participation. Nobody needs to fly out and attend a meeting in person or designate someone else to do so for them.
If you are a shareholder, it's very simple: you click the links provided for whichever company you own shares in, you enter the "control number" that you received by email, you vote on the proposals in question along your values (this is where the Free Enterprise Project's recommendations come in) and then, if you feel so inclined, you can submit a question to leadership about corporate activism that runs counter to your values. They might not answer you, but at least you are demonstrating to them that there is another faction, one that is not interested in anti-conservative and anti-religious activism.
When Christians fail to be witnesses to corporations, the result is not corporate neutrality – it's everyone else filling the vacuum and asserting their own agenda, which in many cases is antithetical to Christian values.
To state the obvious: Corporations have an enormous influence on everyone's lives. Are you happy with how that's working out? If not, vote. Abstaining from corporate elections and then denouncing those corporations is no different from abstaining from political elections and then denouncing the new government and its policies.
As a politician is obligated to faithfully protect the rights and interests of a country's citizens, corporate management is obligated to be faithfulstewards of shareholder investments. That is their legally defined fiduciary duty. It's in the name: Fiduciary comes from the Latin fiducia, which means "trust." In keeping with Paul's words in 1st Corinthians 4:2, corporate executives are to be faithful caretakers of the assets that have been entrusted to them.
Whenever corporate policies are proposed that are contrary to their responsibilities, shareholders have a right to vote them down. The proposals on the ballot tomorrow would ultimately undermine and distract from that main obligation. Whether or not you agree with the political values that may underlie any of these proposals, they are not part of the task that corporate management has been entrusted to.
UPS' annual meeting is at 8AM EST, Intel's is at 11:30AM EST, and Charles Schwab's will be at 2:30PM EST. Simply click the links to go to their virtual meetings.
The set of proposals at UPS is the most egregious of the bunch. The Free Enterprise Project recommends voting against proposals 5, 7, 8, and 9. (The following quotes are from the Free Enterprise Institute's summary.) These proposals would "turn the company into a charity," reorienting UPS away from its fiduciary duty to be a faithful steward of its investors' money, and "cripple its lobbying efforts," undermining its ability to petition the Government for a redress of grievances, to quote the Constitution. They would "impoverish it and us in the name of climate change," an issue that is not within the ability, let alone fiduciary obligation, of UPS to fix. And, finally, it would add "explicit racism and sexism into all of [their] employment decisions," an ideological objective that distorts a reasonable principle – employing individuals with different perspectives can improve corporate function – into a social agenda that has nothing to do with UPS' fiduciary duties.
For Intel, the Free Enterprise Project recommends voting against proposals 5 and 6, which the Free Enterprise Project says will "force the company to adopt race-based employment decisions, and […] inject racism into every other aspect of Intel's work life." Hiring purely on the basis of racial identity groups pushes corporations into serving activists, not shareholders.
In the case of Charles Schwab, the Free Enterprise Project recommends voting against proposal 4, which would "end sensible lobbying at Schwab," undermining, just as with UPS, their ability to protect themselves against government overreach.
There is a good chance that you are invested in the stock market already (about 55% of people are) so while the corporations holding meetings on Thursday may not be in your portfolio, it is likely some others are. That is why the Free Enterprise Institute's list, which highlights each week of proxy season which corporations are having meetings and what the problematic proposals are, is so helpful. It has never been easier to engage. Subscribe to the list, vote, ask questions. Be salt and light in the marketplace.