Oprah Breakdown Reports False, Media Mogul Was Just 'Over Worked'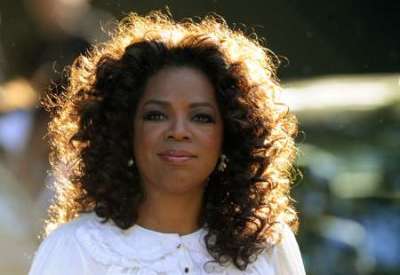 Oprah Winfrey recently denied reports claiming she suffered a nervous breakdown in 2012, insisting she was simply "over worked."
The media mogul, 59, was recently quoted as saying "that is true" in response to the breakdown rumors during an interview with Access Hollywood. While critics perceived this to be confirmation that Winfrey did in fact suffer a nervous breakdown, the former daytime talk show host took to Twitter on Monday to clarify her comments.
When one of Winfrey's 21 million Twitter followers suggested that she may have actually just been "over worked," the "The Butler" star agreed and confirmed that her comments had been misconstrued.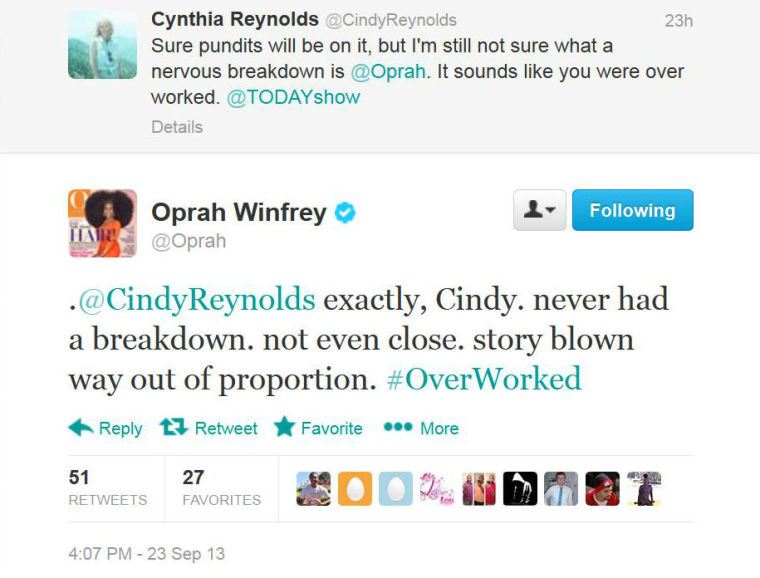 "@CindyReynolds exactly, Cindy. never had a breakdown. not even close. story blown way out of proportion. #OverWorked," Winfrey Tweeted on Sept. 23.
In 2011 Winfrey left daytime television to launch OWN (Oprah Winfrey Network) however the network initially struggled to get off the ground for several months. The world renowned Philanthropist revealed that it was during her interview with "Kony 2012" director, Jason Russell, for "Oprah's Next Chapter" that she realized she could relate to his breakdown symptoms.
"I was sitting and listening to Jason Russell describe his [breakdown] symptoms…. Saying, 'Um, this sounds pretty familiar to me,'" Winfrey told Access Hollywood's Shaun Robinson.
In March 2012 Russell suffered a public breakdown on the streets of San Diego and video footage showed him running around naked in a confused state and screaming. Winfrey, who never actually suffered a breakdown, was simply overworked at the time as she was struggling to save her declining OWN network while also flying across the country to conduct celebrity interviews, and in addition filming her lead role in Lee Daniels' film, "The Butler."
"What were the symptoms?" Robinson asked Winfrey.
"In the beginning, it was just sort of speeding and a kind of numbness and going from one thing to the next thing to the next thing. I will tell you when I realized that I thought, 'All right, if I don't calm down I'm gonna be in serious trouble,'" she revealed.
"I was in the middle of doing voiceovers, you know? And I remember closing my eyes in between each page because looking at the page and the words at the same time was too much stimulation for my brain," she added.
Winfrey took the time to clarify that unlike Russell she did not suffer from a breakdown, she was simply over worked.
"I mean, I wasn't ready to go run naked in the streets. Let's make that very clear," she said "But I had reached a point where I just couldn't take in anymore stimulation. Ok? That's what I meant by that."