Oprah Sparks Discussion About Christianity, Holy Trinity After Admitting She Once Thought Jesus Was Her Brother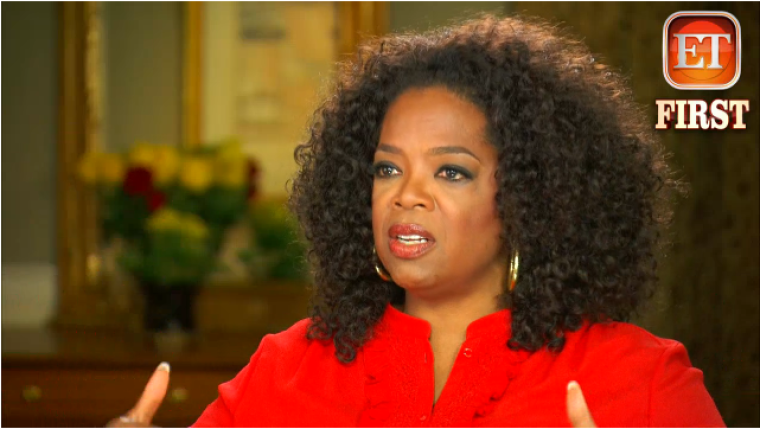 Media mogul Oprah Winfrey recently sparked an online discussion about the Christian doctrine of the Holy Trinity after recalling a time that she once considered Jesus Christ to be her brother.
In a Facebook video post that immediately went viral on Monday — garnering more than 1 million views and over 2,000 comments in less than 24 hours — the OWN network CEO opened up about her Christian faith to her 10 million followers. Winfrey is seen speaking candidly about how growing up without her father led her to faith when she was between the ages of 3 to 7 years old.
"For the earliest part of my life, I didn't know my father," Winfrey, who was raised by her maternal grandmother up until age 6, said in the 35-second clip. "Not growing up with a father, I heard in church that God was my Father and that God was the Father of us all and that Jesus was God's son."
The video, which was captioned with the hashtag #beliefstories, is just a snippet of a longer interview Winfrey gave.
"So … in my imagination, my way of thinking about God was 'God is my Father and Jesus is His Son, so I am His child which makes me His daughter, which makes Jesus my brother,'" she said.
The video garnered mixed reaction and sparked a lively discussion about Christianity and the Trinity, which defines God as three beings (the Father, the Son and the Holy Spirit).
While some fans were impressed by Winfrey's childhood understanding of faith, others raised concerns at her assertion that God and Jesus are separate. She later clarified that her perception evolved as she got older.
"Well Oprah, why do I have to break it down to you that Jesus Is not your brother? He is God, Therefore He is also your Father," one seemingly unimpressed fan wrote to the influential billionaire, to which she replied "I was 3-7 years old when I thought that way. Give me a small break will ya."
Another fan was quick to defend the global icon, who was named after the Bible character Orpah from the Book of Ruth of the Hebrew Bible.
" … I'm not sure why everyone is trying to correct you. ... We are daughters and sons of a King. I also understand God and Jesus are one. However, when a child claims God as her Father and Jesus as her brother — I would imagine that the God I serve would be so touched and beaming with love," the fan wrote, prompting Winfrey to reply "thank you. I've felt God beaming with love since I was that little girl."
Winfrey has always been open about her Christian faith and even once shared her favorite Bible verse to be Acts 17:28, which reads: "For in him we live and move and have our being. As some of your own poets have said, 'We are his offspring."
"I am a Christian. That is my faith," the former daytime talkshow host said in 2012 during her "Oprah's Lifeclass: The Tour."
"My favorite Bible verse — because I am Christian — is Acts 17:28. It says, 'In God I live and move and have my being,'" she shared. "And you want to know why I'm so successful? Because I knew that at 4-years-old. … I wouldn't be who I am today without a spiritual consciousness, without spiritual values and ultimately without spiritual love."