Oregon Legislature Puts Politics and Pedophiles Above Patients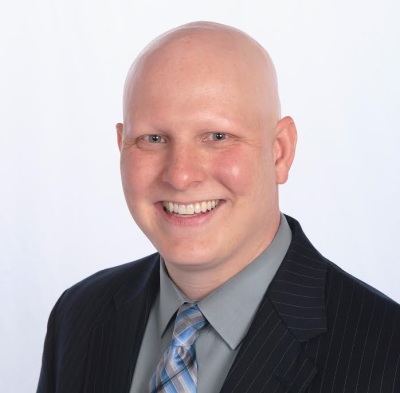 Imagine a scenario. A 15-year-old boy living in Oregon is confused about his sexuality. He's never been close to his father and doesn't fit in well with the guys at school. They like football; he likes art. He was bullied relentlessly in middle school because he's a late bloomer – his body still hasn't quite developed. He's very sensitive, and is easily hurt by his older brother who teases him about not having kissed a girl yet. Then one day, he's surfing the Internet and receives a chat from a friendly stranger commenting on the artwork in his profile picture.
They begin chatting online over a shared interest in art, and soon agree to meet at an art show, where the friendly stranger can see the boy's artwork.
Two weeks later, the boy is standing next to his painting at the art show when a silver-haired grandfatherly-looking man comes up smiling. "Hey Picasso! Is this yours?" The boy then remembers his conversation two weeks prior. The stranger is older than he thought, but he's giving him the attention he desperately wants. They begin to talk about art, and the two of them click, despite their 50-year age difference. Then, he invites the boy for coffee after the show. He accepts, and they talk for hours. They exchange phone numbers, and the next weekend, the man invites the boy to his house to view his personal art collection.
But shortly after they begin looking at his art collection, the man gently rubs the boy's neck. It feels kind of strange, but at the same time, really good. Before he knows it, the boy is in this man's bedroom and for the first time, is introduced to gay sex. Before he knows it, visiting this man becomes a weekly ritual, and the boy soon becomes attached. A few months later, the man introduces the 15-year-old boy to his twenty-something year-old boyfriend, and the two of them really hit it off and have a lot in common. Now the boy is having sex with the older man and his younger lover. But don't worry; we're just imagining this scenario. It's not real. Or, is it?
In November of 2014, Oregon gay activist and millionaire-donor to President Obama, Terry Bean, was arrested and charged with sodomy for sexually abusing a 15-year-old boy with his twenty-something year-old lover. While the details of the sexual abuse have not yet been revealed, the imaginary scenario described above could have very well been true.
What makes this story even more outrageous is that Terry Bean co-founded the Human Rights Campaign (HRC), the largest gay activist organization in the world. Until Bean was charged with molesting the 15 year-old boy, he sat on the Board of Directors of the Washington, DC-based HRC, which is working with activist groups in 19 states this year, including Bean's state of Oregon, to ban licensed counseling for minors who have unwanted same-sex attractions and seek to heal from sexual abuse and resolve their homosexual attractions.
Fast forward to March of this year, when the Legislative Assembly in Oregon passed a horrible bill banning this therapy for minors. Over the course of weeks in April, my colleagues, some of whom were also sexually abused when they were younger and developed same-sex attractions, and later healed from the abuse and resolved their attractions, began meeting with members of Oregon Senate committee to try and convince them not to allow the state to essentially rape minors a second time. Their stories fell on deaf ears. Last Thursday, the Senate voted to send the bill to the governor for her signature.
Unlike fifteen other states that rejected the same bill this year, including Illinois, which has a veto-proof majority in the Democrat-dominated state legislature, Oregon is moving this bill forward in their state Legislature. Tragically, there are enough extremists in Oregon who have no problem sentencing childhood victims of rape, like Terry Bean's victim, to a lifetime of trauma and hopelessness. Shame on you, HRC and Oregon Senator's Michael Dembrow, Sara Gelser and Laurie Monnes Anderson. You have put politics, and pedophiles, about the rights of patients.
Christopher Doyle, M.A. is a Psychotherapist and the Director of the
International Healing Foundatio
n, a non-profit organization that has helped thousands of SSA and LGBT individuals, and their families, since 1990.