After 800 Years, Oxford Theology Students to Swap Christianity for Feminism, Buddhism, Islam Studies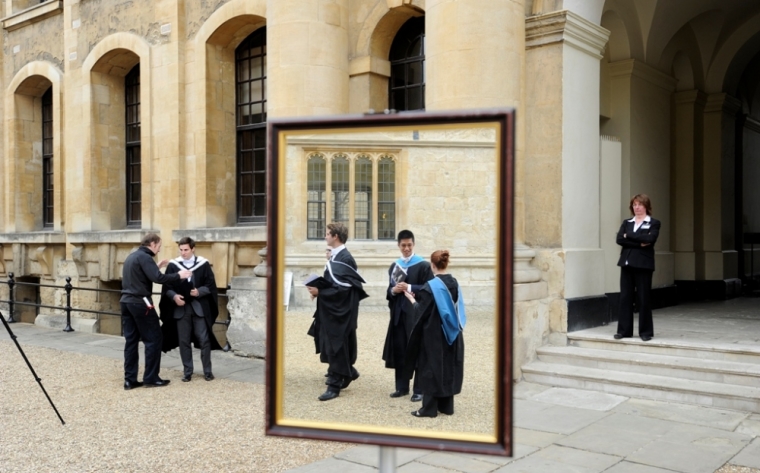 Oxford University is deviating from its 800-year-old tradition to remain relevant to "the dramatic change" in the U.K., by allowing its undergraduate theology students to skip studying Christianity after the first year of their degree, and choose instead subjects like "Feminist Approaches to Theology and Religion" and "Buddhism in Space and Time."
"We recognize that the people who come to study at Oxford come from a variety of different backgrounds and have legitimately different interests," Times Higher Education quotes Johannes Zachhuber, board chairman of the theology faculty, as saying.
From September 2017, theology students will have to study Christianity only in their first year, and can opt for other areas, including feminism, Buddhism, Islam and mysticism, from second year onwards. A result of seven years of consultation, the new course will be called "theology and religion" for the first time.
"If you have a very rigid curriculum, there will be an increasing mismatch between what lecturers are doing in their research time and what they're having to teach," Zachhuber seeks to explain.
"The major driver for change for theology and religion is the dramatic change in the way religion is seen and practiced in the UK," Zachhuber continues. "The dominance of the Church of England has been receding but at the same time religion hasn't disappeared. We want to offer to potential students what is interesting for them and that has changed a lot in the last 30 years."
Andrea Minichiello Williams of Christian Concern, tells Daily Mail that he is not happy with the decision of the university concerning one of the oldest degrees offered in the world.
"I think it's sad ... The founding fathers of Oxford believed that truth was noble and it was found in the pursuit of theology which we understood to be the study of Christianity," Williams is quoted as saying.
A spokesman for Oxford University is quoted as explaining: "Christianity is still compulsory in the first year of the course – in fact there are two compulsory papers on it. So all students on the course will study Christianity. Christianity is still a major part of the course in second and third year, and it's very unlikely that a student would choose options that do not cover Christianity in these years."
Benjamin Thompson, associate professor of medieval history at Oxford, adds that his department has seen similar changes in recent years. "These changes are what students want, because a bigger world is affecting them. The most obvious example is the rise of militant Islam, or how well the Chinese economy is doing."