Pakistani Parliament Finally Criminalizes Sexual Assault of Children, Child Porn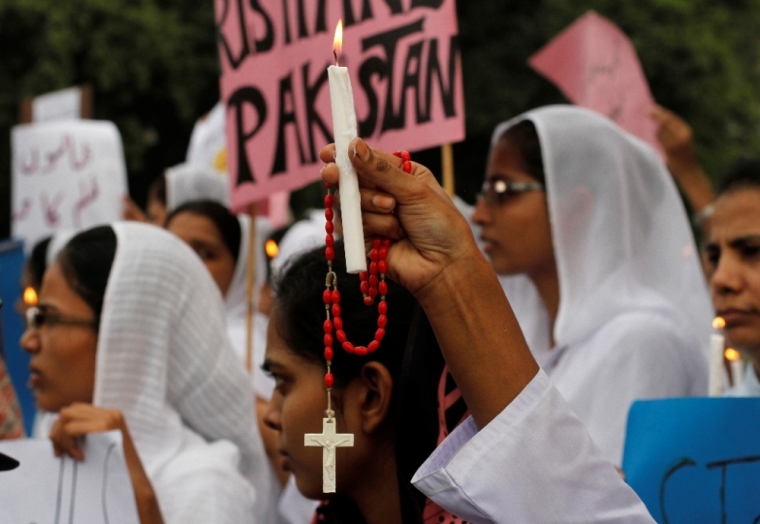 The Pakistani Parliament has finally passed legislation that criminalizes sexual assault of children, child trafficking and child pornagraphy, although Christian rights activist are skeptical that such a law will protect Christian girls from being kidnapped and raped by Muslim men.
The upper house of Pakistan's national legislative body approved a measure last Friday that will make any sexual assault against minors punishable by up to seven years in jail, several Pakistani news outlets have reported.
The legislation also makes the crime of child pornagraphy punishable with a fine of up to about $7,000 and up to seven years in jail. Additionally, the measure makes all child trafficking in Pakistan a crime. Previously, sex traffickers were only prosecuted if they removed the child from the country.
The legislation will go into law once it is ratified by President Mamnoon Hussain.
The passage of the legislation comes after the largest child porn ring in Pakistani history was uncovered last August. The porn ring victimized nearly 300 children in over 400 different videos.
Although approximately 20 arrests were made in connection to the operation, only acts of rape and sodomy were punishable under existing law, AFP reports.
"This is a very important step to realise the obligations of Pakistan under the Convention on the Rights of the Child," Sara Coleman, chief of child protection at the United Nations Children's Emergency Fund, told AFP.
Although the passage of the legislation is an "important step" in the right direction, human rights advocates will focus on how the law will be implemented and enforced in the 96 percent Muslim-majority nation.
As a 2014 report by the "Movement of Solidarity and Peace in Pakistan" finds that over 700 Christian girls each year are kidnapped, raped and forced into Islamic marriages, the Pakistani Christian community can only hope that such legislation will help protect religious minority girls from the seeming impunity given to Muslim abductors.
However, Wilson Chowdhry, the president of the London-based humanitarian organization British Pakistani Christian Association, told The Christian Post on Tuesday that he doesn't believe this law will be enforced in a manner that protects vulnerable Christian girls.
"Pakistan has created numerous laws that have failed to protect the very citizens the laws were designed to help," Chowdhry stated. "For instance bonded Labour was ostensibly abolished under the Bonded Labor System (Abolition) Act 1992, yet this modern-day slavery in recent years has increased in frequency and is ubiquitous across Pakistan."
Chowdhry, whose organization shelters and protects Christian girls and women who have been kidnapped and raped by Muslim captors, believes that the passing of the law won't stop the nation's unreliable legal system from its common practice of overlooking crimes committed against Christians.
"I cannot fathom any change in the current situation for Pakistani Christian women as crimes reported by them are ignored by local police authorities, who either detest Christians or take bribes from the perpetrators," Chowdhry said. "With such insouciance from statutory authorities implementation of these news laws will extremely difficult."
"Moreover the laws will be superseded by text in the Quran that is being misinterpreted in a nation seeped in religious extremism," Chowdhry added. "Imams In Pakistan are preaching that Muslim's can gain a special place in heaven by abducting, raping and forcibly converting Christian girls and women. Often they quote Quranic scriptures such as; Quran (4:24) — 'And all married women (are forbidden unto you) save those (captives) whom your right hands possess.'"
As the BPCA currently pays for a safe house inside Pakistan to shelter Pakistani Christian women, girls and their families who are on the run after being abducted, raped and forced into Islamic marriages, the non-profit organization is collecting donations to help it reach its fundraising goal of $35,000. So far, the organization has raised only $6,000.