'Paranormal Activity' 5 Rumors, News: Upcoming Ghost Film Sequel to Be Presented in 3D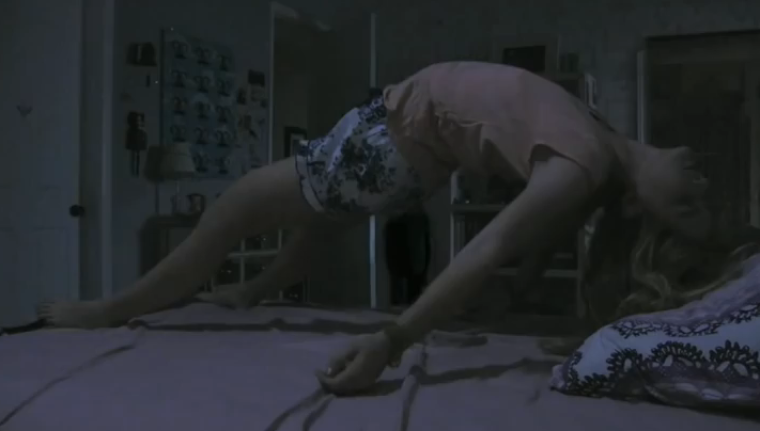 Recent talks pointing towards the fifth installment of the hit "found footage" film franchise "Paranormal Activity" suggests that the upcoming title will be presented in 3D, according to reports.
Paramount Pictures did initially plan to release PA5 in 3-D format by way of using a "post-conversion technology." It is speculated that the move is specifically intended for the spooky "Ghost Dimension," Bloody Disgusting reported.
The Ghost Dimension, as explained by Screen Crush, is basically just the third dimension.
"Post-converting the film to 3D could be OK or it could be a huge detriment to the project, as the films rely mostly on in-home surveillance camera footage. This lower quality footage could obscure some of the flaws in the conversion process, which might be the point," they stated.
Bloody Disgusting, on the other hand, already reported that filming for "Paranormal Activity 5: The Ghost Dimension" has already begun and that it is slated to arrive in theaters on its original release date of March 13, 2015.
Jason Pagan and Andrew Stark penned the script for the sequel. Greg Plotkin, who has already been a part of the franchise as editor and producer, is directing the film.
Little has been known about the plot details. However, a casting breakdown that was leaked in January revealed a certain video game developer named Ryan who moved on with his "hippie-ish" wife Emily and tomboy daughter Leila to a new house where some paranormal activity starts to happen.